In terms of productivity-increasing apps, Microsoft To-Do is one of the best. Microsoft bought this app and added tons of new features and functionality. It is extremely easy to use this app. All your tasks can be completed on all your devices with this app. Under the 'My Day' option of the To-Do app, you can plan your entire day in a personalized way.
"Microsoft To Do" for Windows 11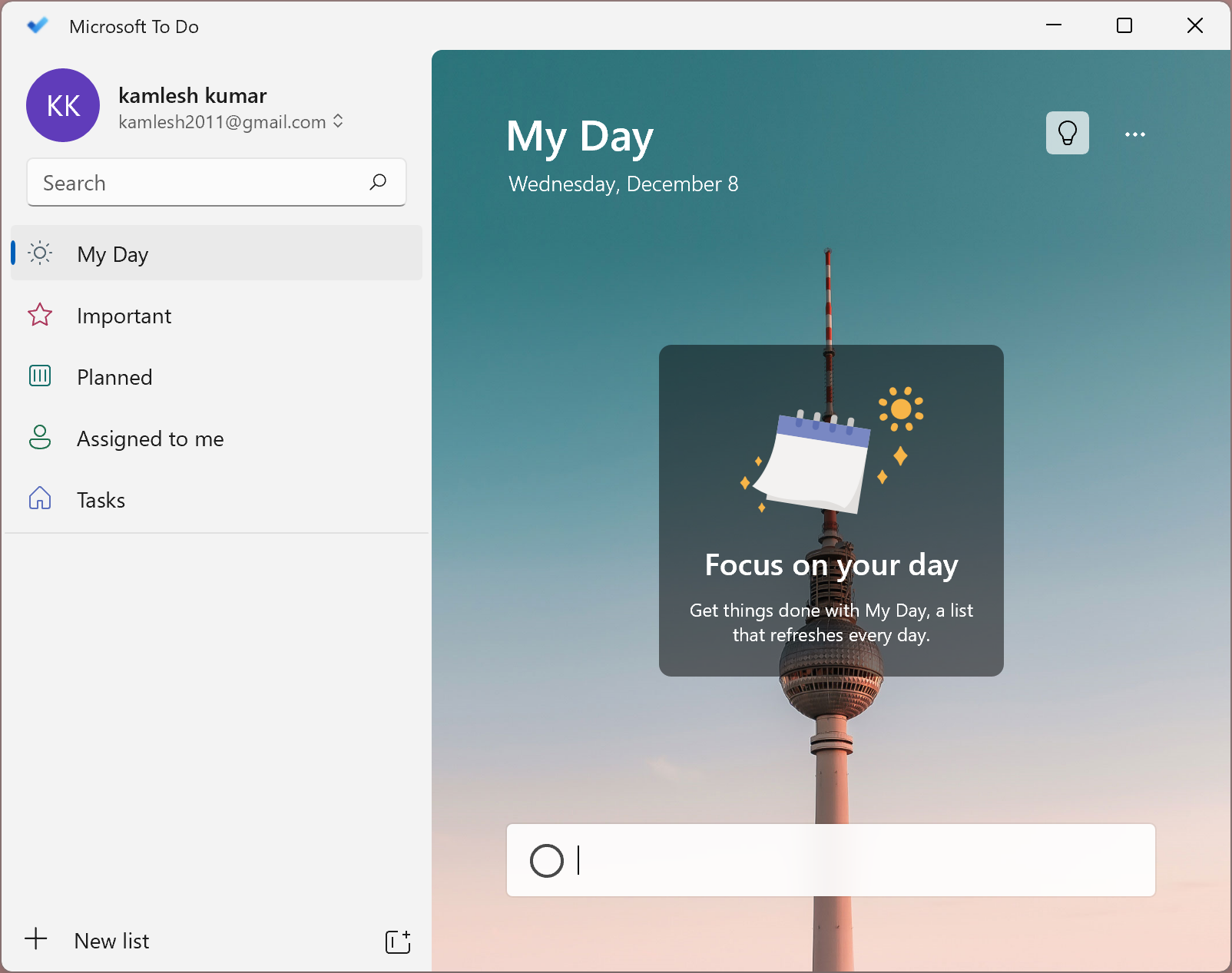 This app, however, allows you to share your tasks in real-time with your family and friends. Furthermore, you can also accomplish group tasks with others. By breaking the tasks down into steps, using vibrant colors, and personalizing the design, the user can accomplish the tasks more quickly.
Features of Microsoft To-Do App
To-Do app for Windows 11 amazes users with its unique features. These features include:-
Task scheduler and prioritization.
Security features.
Collaboration features.
Storage of documents.
Budgeting features.
File sharing and many more.
The Microsoft To-Do app is easy to learn, and it's easy to manage a project using it. To manage your project, follow these five steps:-
Add tasks every day.
Set up the lists of New-to-do.
First, tackle the most important task.
Collaboration with other team members.
Take the app integrations advantage.
How can you Manage your Days better through the Microsoft To Do App?
It is easy to use Microsoft To-Do on Windows 11, iOS, Android, and macOS, as well as the desktop version. Through this app, you can easily manage your day through several steps that we will discuss here.
Step 1. Add Tasks and Plan to Your Days
When you log into the To-Do, all your tasks from the planner are displayed on the platform. However, To-Do app comes with five default lists that help you stay organized. Assign to you, My Day, Planned, Important, and Tasks are the five default settings. This list has many overlaps, and we will start with Tasks.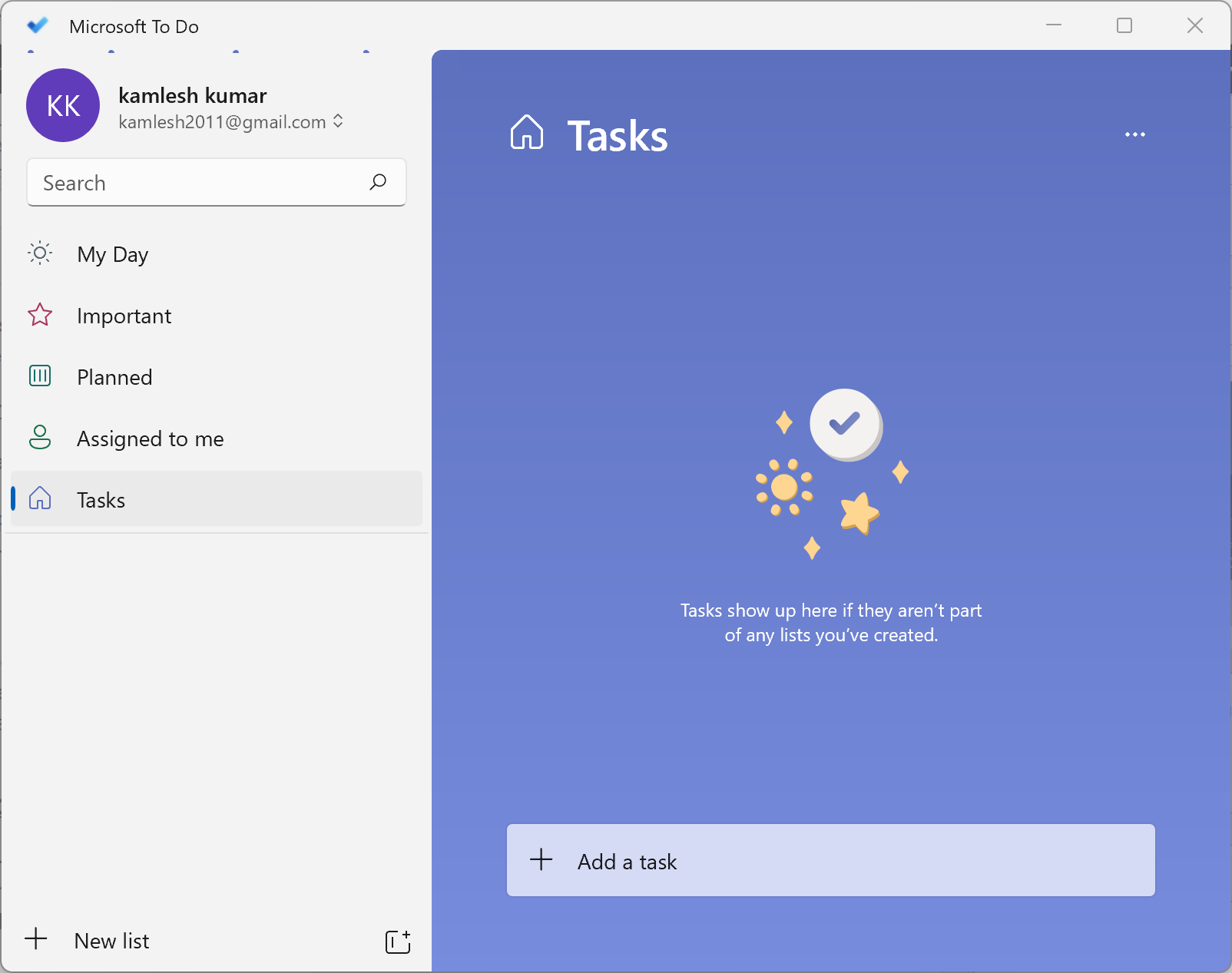 To-dos are listed in the Tasks option, regardless of whether they are short-term or long-term. To add an item to the list, click on the option Add a Task and give it a name. Adding details to any task is possible when you click on it. Other options include breaking the task down into steps, making notes, specifying due dates, setting reminders, and attaching files.
Step 2. Set Up New Groups and To-do Lists
With the Microsoft To-Do app, you can create as many lists as you want. To-Do, for example, can help you manage your tasks and workload. Creating the list is also a good idea here, if you are just using it for personal tasks. By using only one platform, it will help you remember all aspects of your calendar.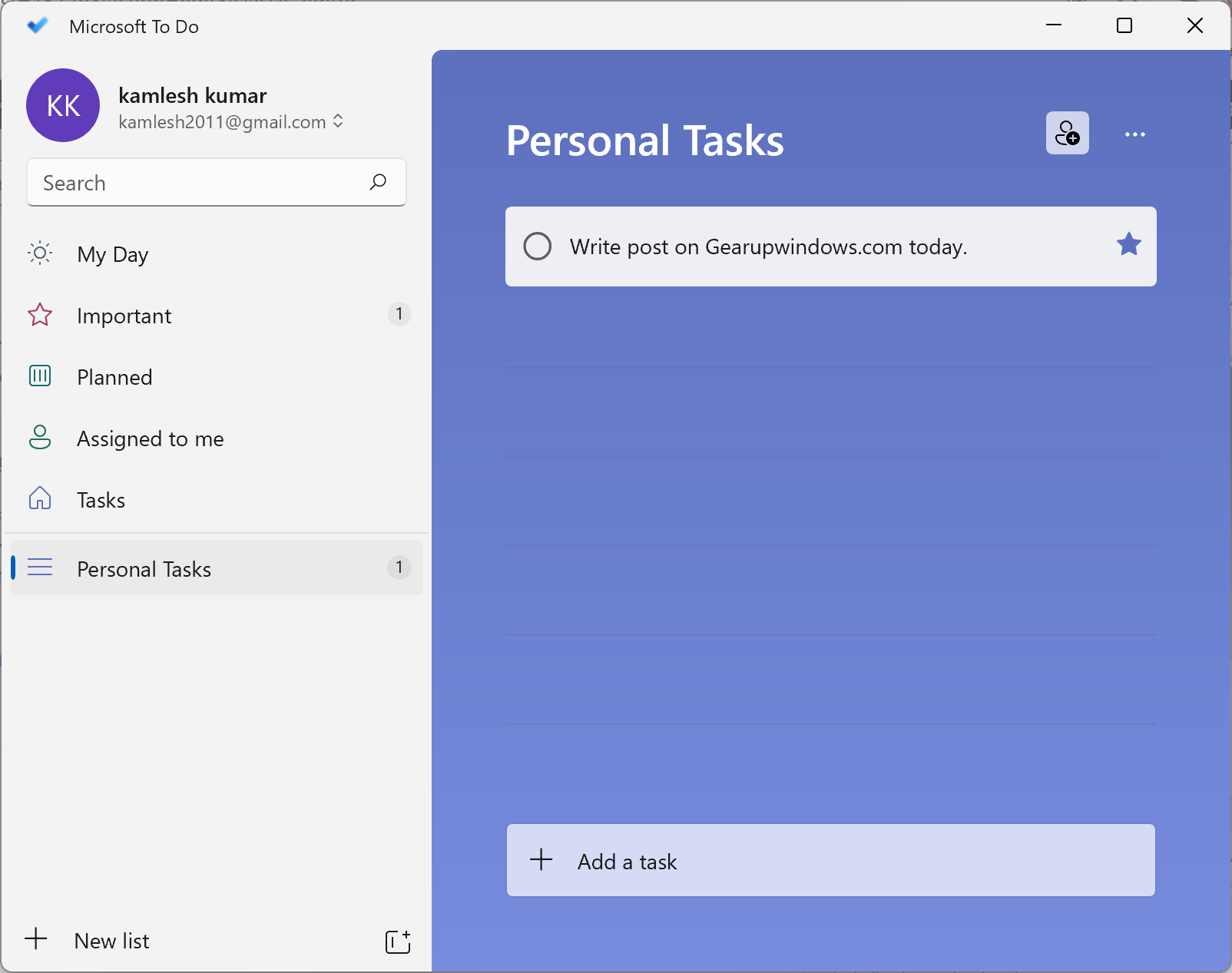 You can easily create a list by clicking on the new list option and entering the list's name, for example, personal tasks. You can, however, create new lists as this option is also available, and you can also create groups. Multitasking is an outstanding feature for managing multiple projects at the same time.
Step 3. At First Tackle Your Most Important Tasks
At this point, you know everything you need to do using the Microsoft To-Do App. In addition, this app offers a variety of attractive features, so it is not to be missed. You can use this app to mark critical tasks as important, and it will show you the corresponding important list. A crucial task can be added directly to the "Important" list.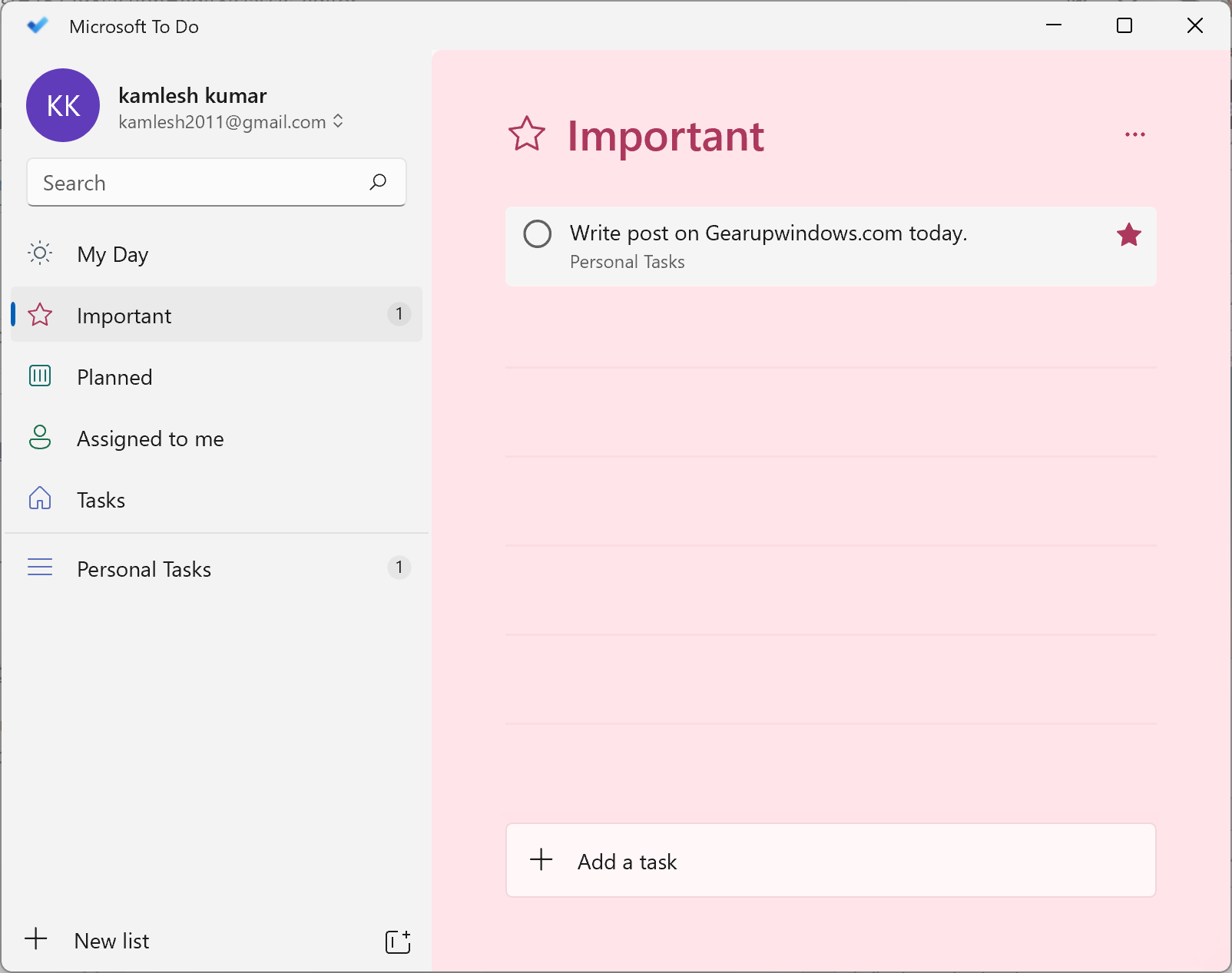 Step 4. Team Members Collaboration
Some of Microsoft's previous important features were retained when it carried over the "Wunderlist." Sync tasks and sharing lists with other users is one such feature, and fortunately, Microsoft keeps this feature updated. To add other users to your list, select the share list and click right on its name.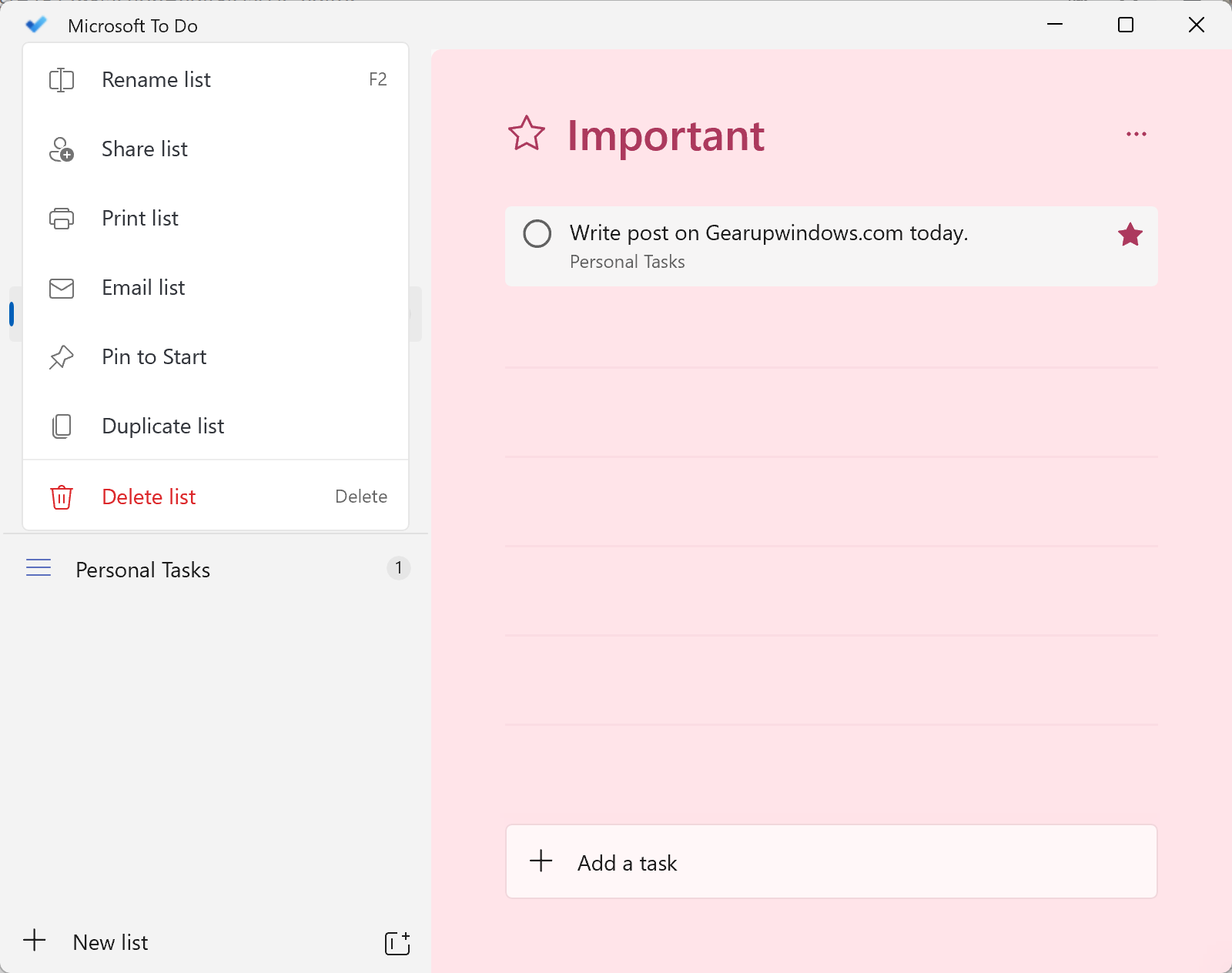 Step 5. Take App Integrations Advantage
Microsoft To-Do App integrates seamlessly with several other Microsoft tools. Cortana, Outlook, Planner, and Flow can all be integrated with the To-Do app. In Outlook, for instance, you can see the tasks review through your Microsoft To-Do account.
Download "Microsoft To Do"
The "Microsoft To Do" application is compatible with Windows, macOS, and Android. If you wish, you can download it from Microsoft's official website.