Microsoft is improving its new Chromium-based Edge browser and now added Save as PDF option in the context menu. Earlier, to save a web page as a PDF on Microsoft Edge browser, we were pressing Ctrl + P shortcut keys to invoke the Print dialog box. Then after selecting the Save as PDF printer and clicking on the print button, it was possible to save the web page as PDF.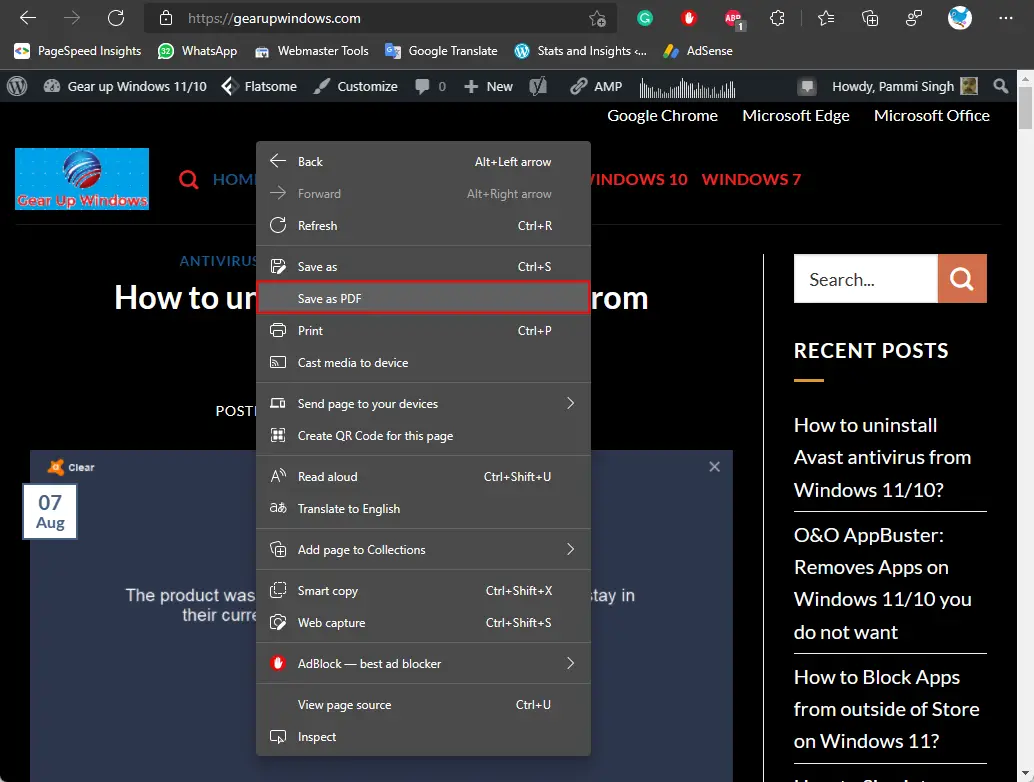 Starting Microsoft Edge version 94.0.975.0, no need to go through a lengthy procedure to save a web page as PDF on Edge browser. When you come across your favorite web page, just right-click anywhere on the webpage and select the option Save as PDF. That's it. Select the location on your PC to save the web page and then click on the Save button.
However, you need to wait for this feature to reach your computer. At present, it is available on Microsoft Edge Canary, which means it will slowly come to you. Both Windows 11 and Windows 10 users will get the benefit from this feature. It is beneficial for those Windows users who frequently save web pages as PDF on their PC to read later.
If you can't wait and want to get this feature right now on your computer, you need to download the Microsoft Edge Canary version on your computer. To do that, navigate to the Microsoft Edge Insider Channels link and then click on the Download button under Canary Channel.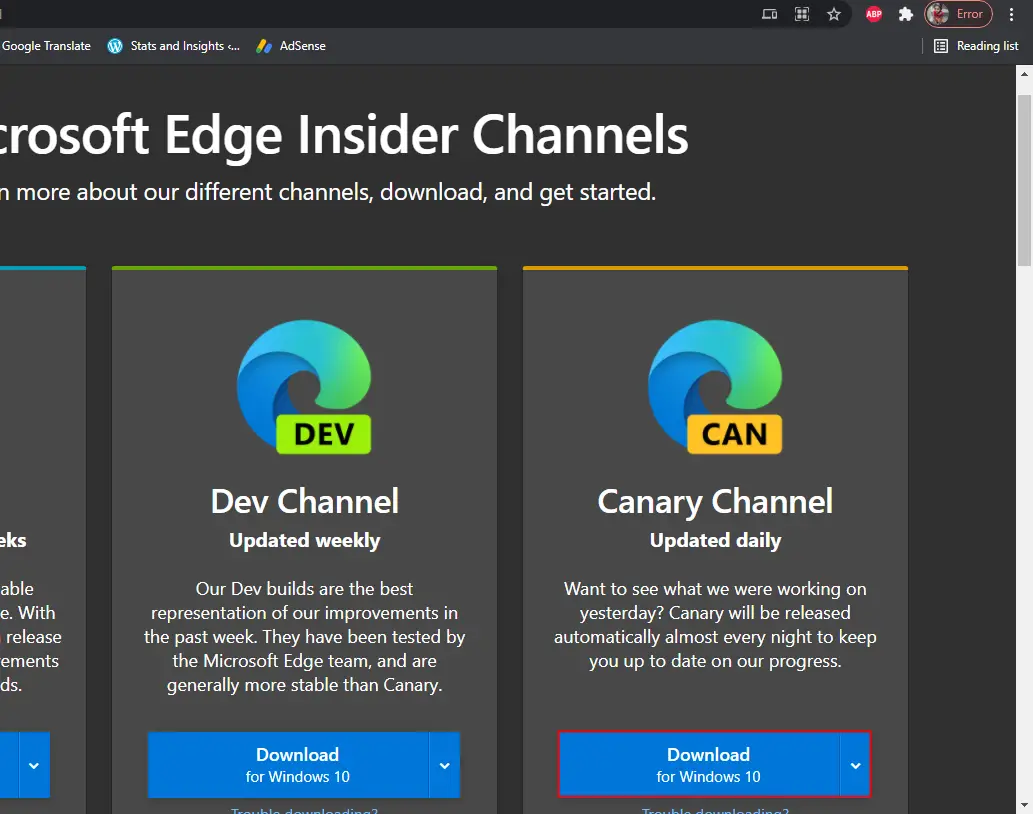 Once the download is completed, install it like any other software by double-clicking on it. Now launch the Microsoft Edge Canary latest version and say HELLO to a new feature!