One can retrieve the Windows 10 product key from BIOS/UEFI using Command Prompt; however, it is impossible to recover the license key from the Windows Registry using this method. Those who have recently upgraded Windows or planning to upgrade to Windows 10 but want to gain the product key from the running Windows machine can use a freeware tool MSKeyViewer Plus.
MSKeyViewer Plus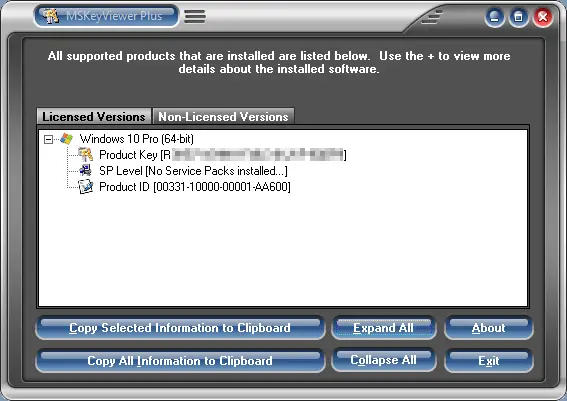 MSKeyViewer Plus is a free tool to recover or reclaim your Windows product key from an already installed operating system. It is a lightweight tool created to view program installation keys, service pack levels, and product IDs. This program detects many other non-licensed program versions also, for instance, Adobe Reader. One can retrieve the product key of Windows XP, Vista, 7, 8, 10, and Windows 11 using this software.
Apart from Microsoft Windows, you can claim the key of installed Microsoft Office, Microsoft Exchange, Microsoft SQL Server, Norton AntiVirus 2004-2007, and more! A complete list of supported programs is covered in the About of this program.
How to get the product key of Windows 11/10 using MSKeyViewer Plus?
Using MSKeyViewer Plus is straightforward. Download the latest version of this software from its official website and extract it using WinRAR software.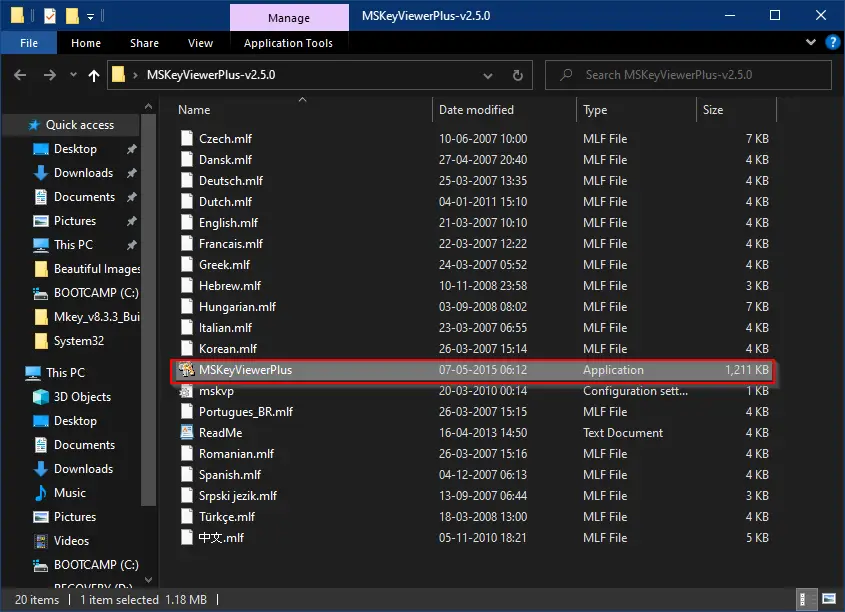 Double-click on the MSKeyViewerPlus executable file to view the product key of your Windows 11/10.