We prefer to use PDF (Portable Document Format) to share documents with our friends or co-workers. It is a well-known format, and one can easily open it on any platform, including Linux, IOS, Windows, and Android. All modern browsers, including the Microsoft Edge, allow you to read a PDF file without installing software. In other words, if you are using Windows 10, you can directly open PDF documents using the Edge browser without installing a PDF reader such as Acrobat or Adobe.
Even Windows 11/10 comes with a built-in PDF printer that allows you to print OXPS and XPS documents to PDF. The latest version of Microsoft Office also allows you to convert the Word document to a PDF format. For this, you don't have to install software or add-on.
The biggest advantage of using a PDF format is that it looks similar on all the devices. Just like other formats, even PDF files may get corrupted.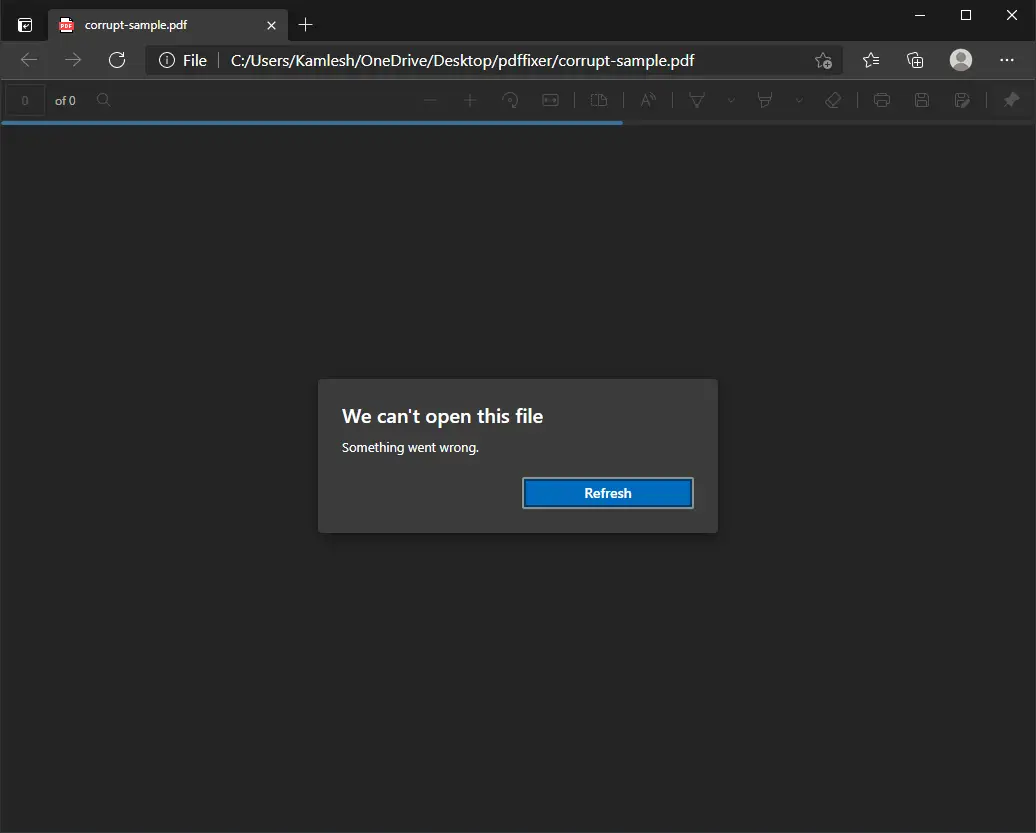 In the above example, we are trying to open a PDF file, and the Edge browser cannot open it as this file is corrupt. Edge is throwing the error "We can't open this file."
In this article, we will share a freeware tool called PDFFixer. Though this app helps you recover normal corrupted PDF format files and rebuilds the XREF Tables, other PDF repair software does not.
Why PDF File gets Corrupt?
Most PDF data is compressed, and when we try to edit it with a text editor, the file gets corrupted or data offset. The PDF file may also lose its part during network transfer, resulting in damaged or corrupt files. A PDF reader program cannot open or repair those corrupt PDF files and may prompt a few error alerts.
What is PDF Fixer?
As the name suggests, PDF Fixer is a specially developed tool for repairing damaged or corrupted PDF files. It fixes all the broken parts of a PDF file, and then you can view them in PDF reader software. It is a freeware utility that repairs corrupt PDF files by restructuring the damaged PDF data, rebuilding XREF tables, and then restore these damaged PDF documents into readable PDF files.
PDF Fixer comes in a portable format, and in size, it is less than 20MB. That means you don't need to install it on your PC; you can use it to repair a PDF file by keeping it in an external drive. Simply connect the external HDD to the PC and run the PDF Fixer tool to start repairing your PDF files.
The program is compatible with Windows XP, Vista, 7, 8/8.1, 10, Windows 11 (32-bit and 64-bit architecture), and server editions.
How to Repair PDF Files using PDF Fixer in Windows 11/10?
Step 1. Download the PDF Fixer from its official website.
Step 2. Extract it using the achiever tool.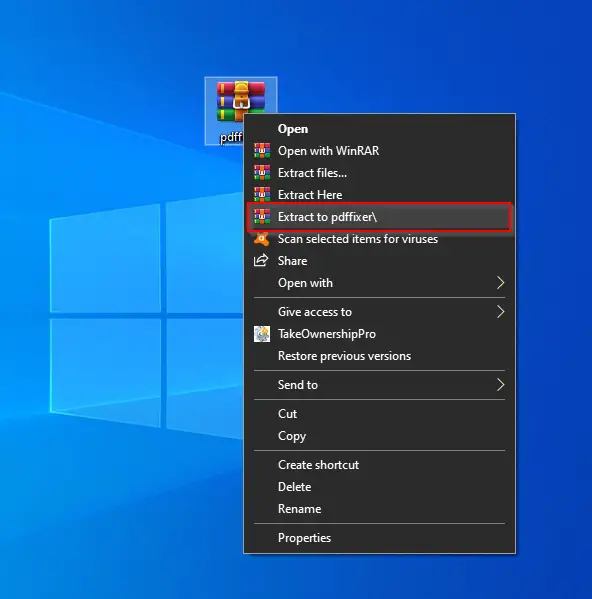 Step 3. Double-click on the PDFFixer application to open it.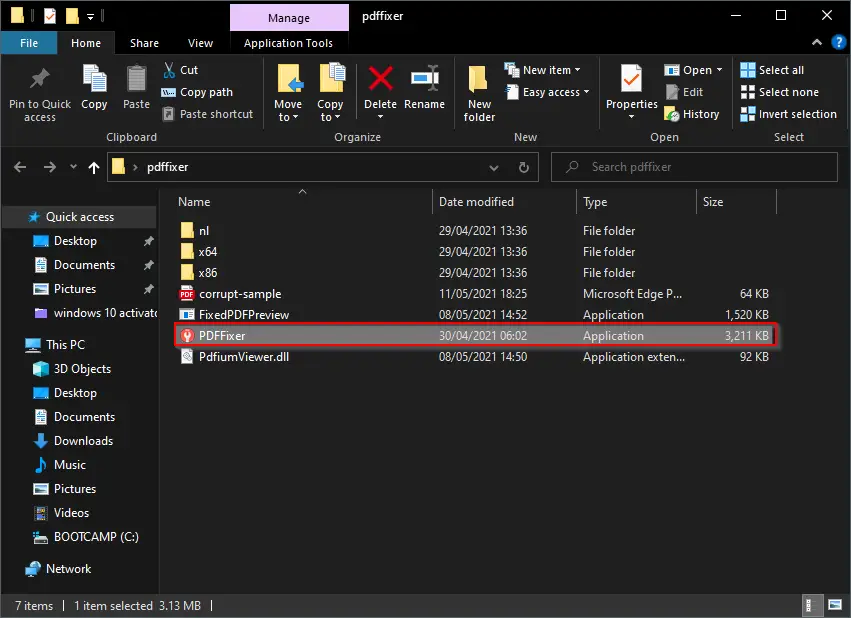 Step 4. Drag and drop the corrupt PDF file to its interface.
PDF Fixer will repair the PDF file, and you will see a message, all files have been fixed successfully. By default, this application saves the repaired file on the C:\FixedPDFs folder. If you wish, you can change the output folder location by clicking on three dots (…) on the bottom right corner of this tool.
Final Thoughts on PDF Fixer
PDF Fixer is a brilliant software to quickly and easily fix the broken PDF files. Its interface is quite impressive, and limited options are available so that a beginner can also use it. Further, it is compatible with Windows XP to Windows 11, and also portable version is available. It works as advertised, and it is recommended to keep a copy of this free utility.
You might also be interested in the complete list of the free PDF repair tool.