If you have a lot of PDF files and want to combine them into one for any reason, for instance, you have a number of study materials, and you want to combine them in a single PDF. By joining several PDFs into a single PDF, you can easily manage or share with someone else. There are a lot of free online as well as offline tools are available that can merge multiple PDFs into one PDF. In this gearupwindows article, we will introduce a new tool that is known as PdfBinder.
PdfBinder for Windows 10/11
PdfBinder is a free and offline tool that works perfectly on Windows 10. If your only intention is to merge several PDF files into a single PDF file, then you are going to love this application. This software has limited options and only binds multiple PDF files into one PDF.
The interface of this freeware tool is quite simple, and a novice can also use it with ease. However, we will show the steps to combine PDF files. You can add a number of PDF files using the "Add file" option from the toolbar or just by dragging and dropping your PDF files from your PC. Once you have added a number of files to merge in a single PDF, just press the Bind option from the toolbar, and you have done it.
How to Join Several PDF Documents into One PDF using PdfBinder?
To merge multiple PDF documents into a single PDF file, do the following:-
Step 1. Download and install PdfBinder software.
Step 2. Double-click on the desktop shortcut icon of this application to open it.
Step 3. Once the software is opened, drag multiple PDF files to its textbox area. In case you have not uploaded the PDF documents in the sequence in which you want to merge them, select the PDF file from the upload area, and then three options will be activated on the toolbar. Using the minus sign (-) option, you can remove a PDF file from the software area. You can use the Up and Down arrows to move PDF file one step up or down to match your sequence.
Step 4. Once everything is done according to your needs, click the Bind option on the toolbar to get your merged PDF document.
Step 5. Clicking on the Bind option, a new dialog box will pop up on the screen. Select the file's location to save it and then name the file next to the "File name" box. Once done, click the Save button to join your selected PDF files into one PDF document.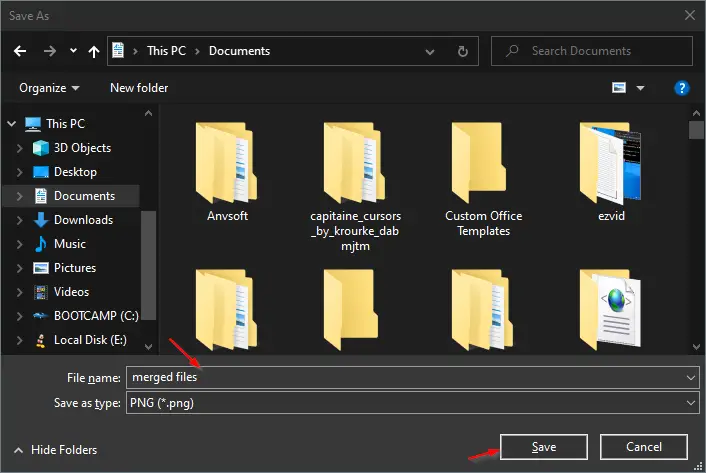 Download PdfBinder
If you love PdfBinder, you can download it from here.