You can use PhraseExpress to increase your writing speed in any program, like text editors, email clients, web browsers, etc. It's one of the best text-expansion tools available.
The PhraseExpress app expands the text using hotkeys or textual shortcuts. The template manager allows you to create and edit the expansions in multiple languages.
In addition to offering valuable productivity services, the PhraseExpress app allows users to expand their text quickly and efficiently. This app's fundamental purpose is to provide great text expansion tools. As an excellent tool for improving your team's workflow, the PhraseExpress app can help you in four ways if you want smooth collaboration within your team.
What is PhraseExpress?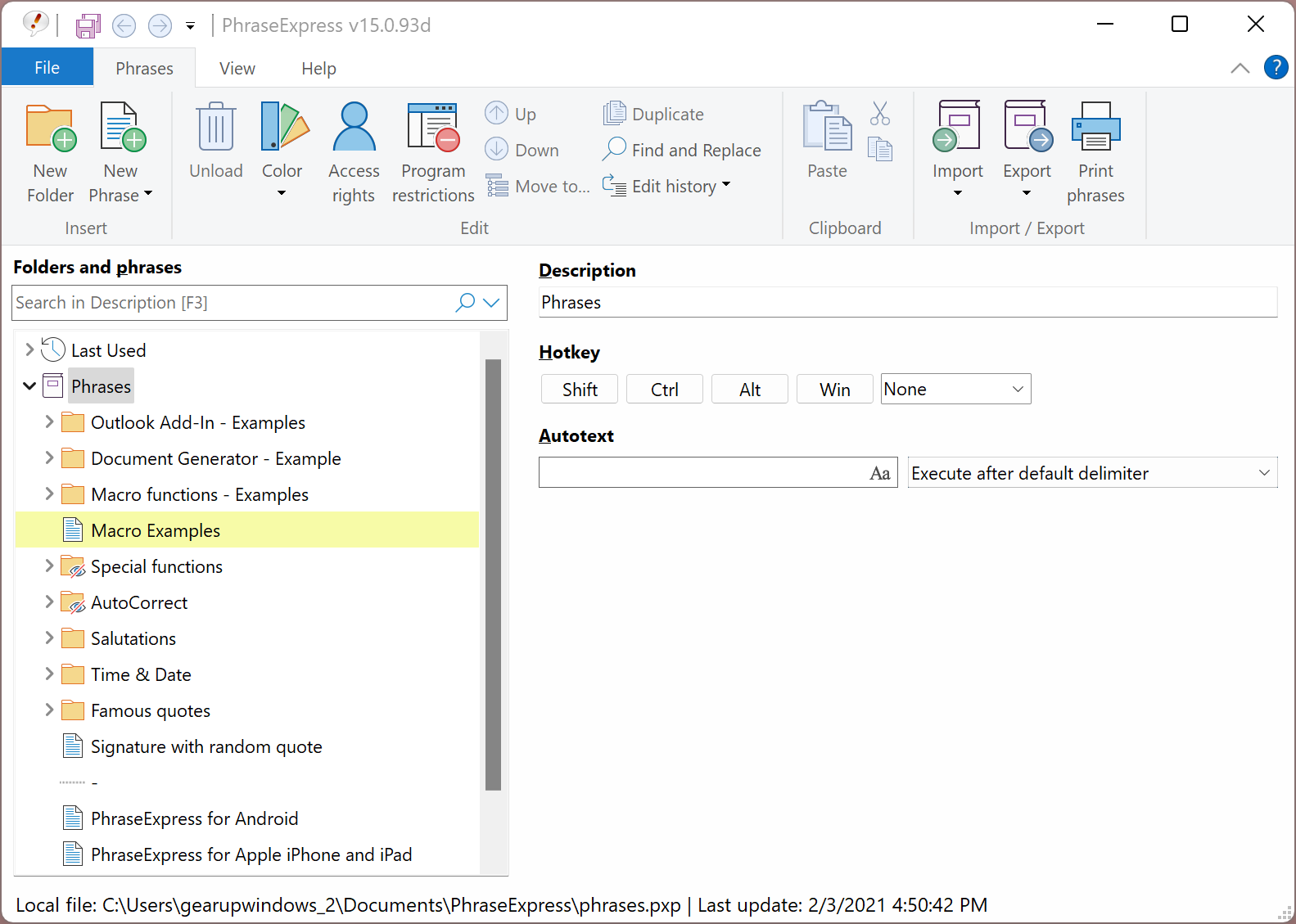 Using PhraseExpress will help you type faster. You can set up keyboard shortcuts for specific sentences or words. If you use the shortcuts automatically, PhraseExpress will fill in the phrases.
In addition to working in multiple places, PhraseExpress also be used on Windows 11. However, Windows 11 users can typically use this app while writing emails or reports. PhraseExpress offers a 30-day free trial of all its services. You will get a free personal account after the trial period, but you will not have access to cool and commercial features. You can choose a professional, standard, or enterprise subscription if you want a subscription account.
Team Members Follow the Same Rules of Phrasing
Regarding features like style guides, PhraseExpress ensures that everyone is on the same page when using it. Once the administrators set up the keyboard shortcuts for different phrases, the entire team can use and access them. They can learn, view, and apply text expansion shortcuts to all everyday tasks.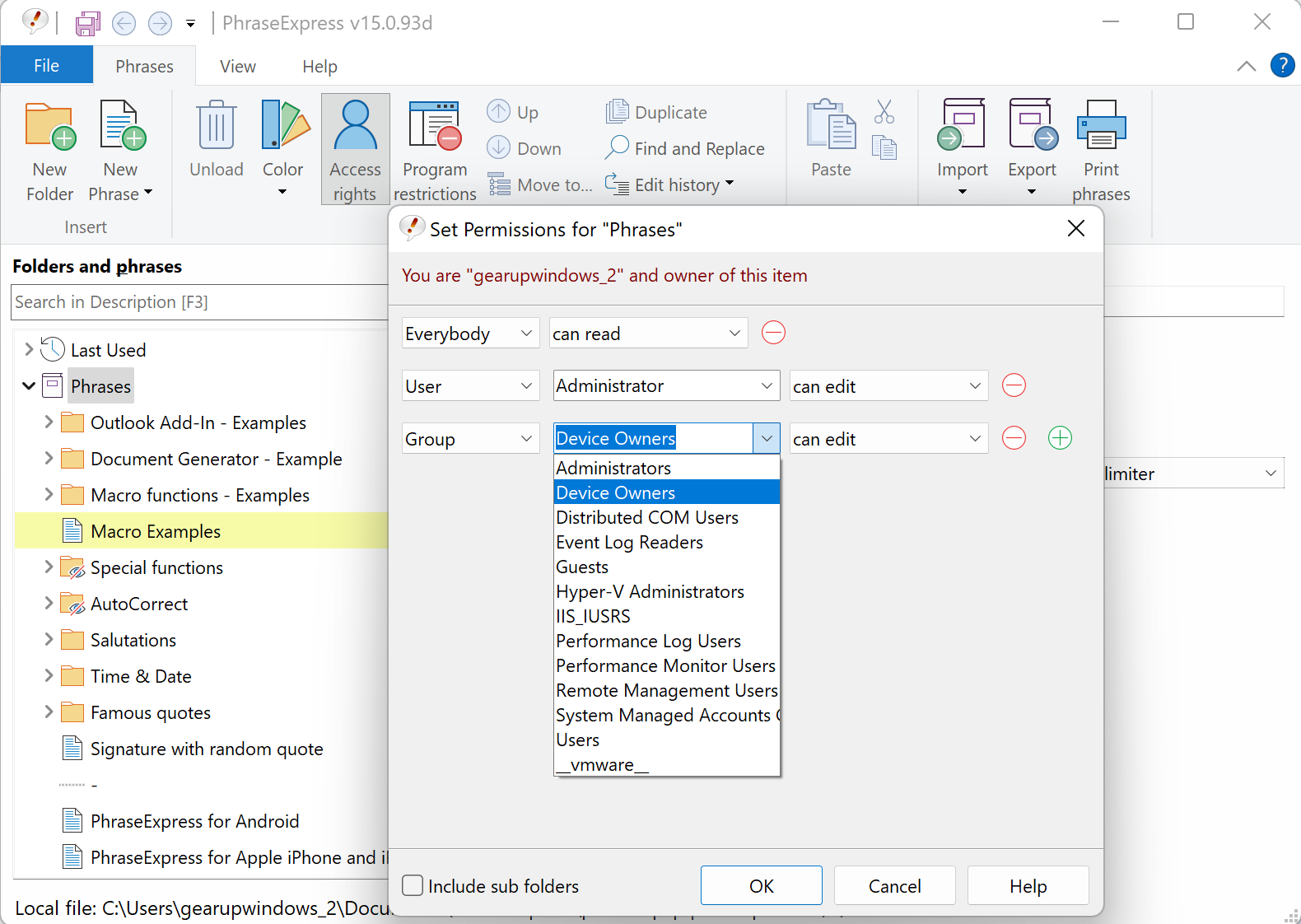 In addition, PhraseExpress is easy to update, and everyone can easily see if any rules have changed.
Good Workflow Comes from a High-End Local Network.
You can keep your teamwork and communication in top form with PhraseExpress, Citrix, Microsoft, and NAS server support.
Regardless of whether you're using a Mac or Windows 11 computer, PhraseExpress is easy to install. However, each platform has its own process and requires downloading different app files. PhraseExpress apps have a portable version that can be moved between computers and carried on a USB drive. For those team members who work from laptops with limited space, choose the appropriate version of the app for teamwork.
You will have Peace of Mind by Having Several Safety Measures.
Security is a major priority when using this app because the saved phrases may contain addresses, names, and other confidential information. PhraseExpress's online capabilities and the use of PhraseExpress make it even more crucial. However, it is advisable to use restriction tools to ensure the team's safety. Customers can be protected by the restrictions tools, which are extremely helpful in protecting their privacy.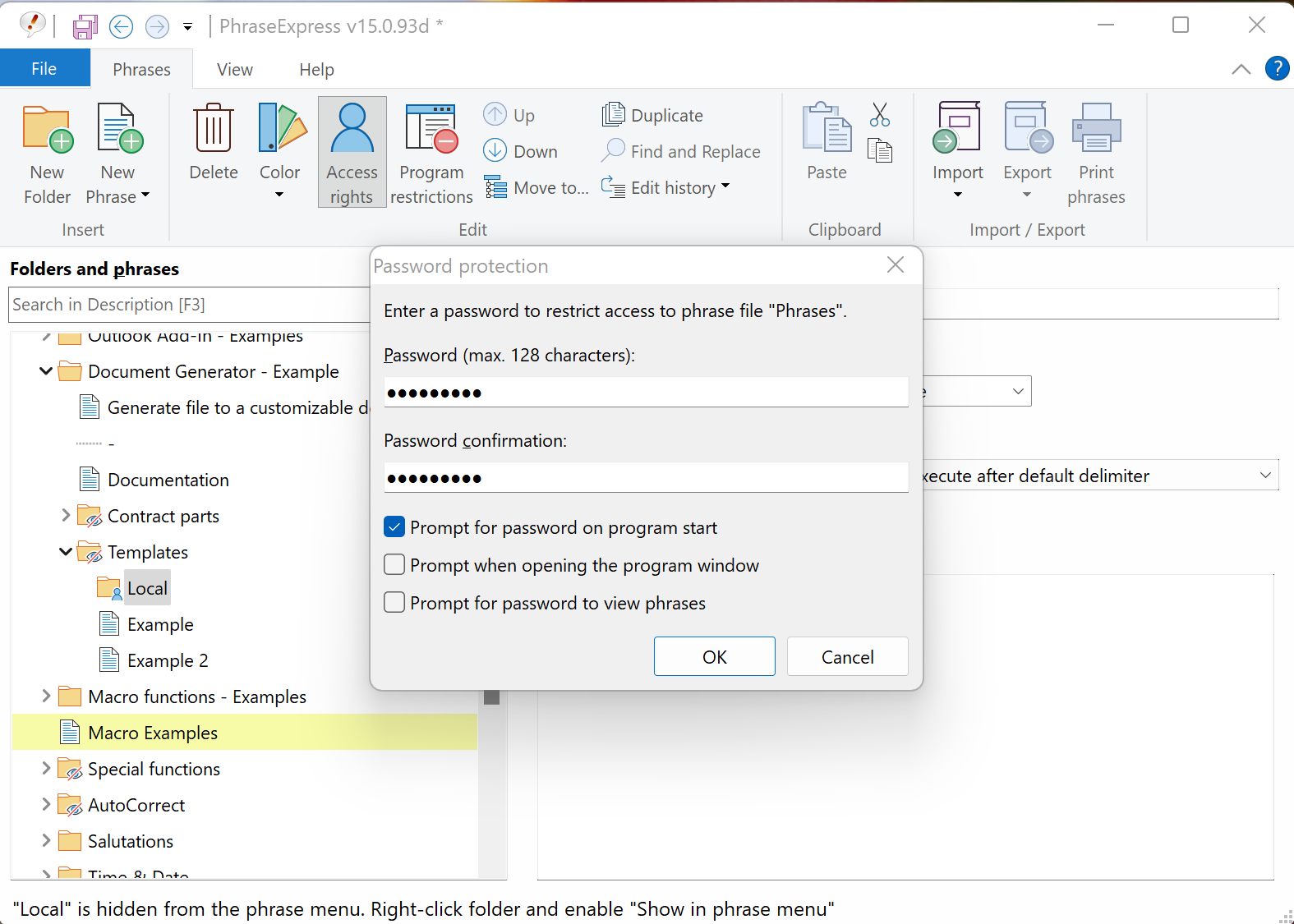 Don't underestimate the Centre client manager's ability to control access rights and monitor overall usage.
Cloud Support for High Level of Collaboration
When working remotely, cloud-synchronization makes the PhraseExpress app extremely useful in the case of remote working conditions. The local network is best for a team when teamwork is conducted in the office.
Cloud-based services such as Dropbox, OneDrive, Synology, and Google Drive can be used to share folders and phrases over the internet. This is the winner feature of PhraseExpress because of its easy collaboration process among coworkers across vast distances.
Download PhraseExpress
You can download PhraseExpress for Microsoft Windows, Apple Mac, and iPhone/iPad from the official website.