If you have recently installed Windows 7 operating system or created a new user account on your machine and noticed that the Recycle Bin icon is not available on Windows 7 desktop, this post will help you. By default, the Recycle Bin option does remain visible on the desktop of Windows 7.
Recycle Bin helps you restore the deleted files or folders if you have not deleted files/folders by pressing Shift + Delete keys. You can restore the deleted files from the Recycle Bin to their original location.
If you're one of those, who want to restore the missing Recycle Bin icon on the Windows 7 desktop, this post will help you.
How to restore Recycle Bin icon on the Windows 7 Desktop?
Step 1. Sign in to your user account on Windows 7.
Step 2. Right-click on the free space on the Desktop and select Personalize option.
Step 3. In the Personalization, click the left side link "Change desktop icon" link.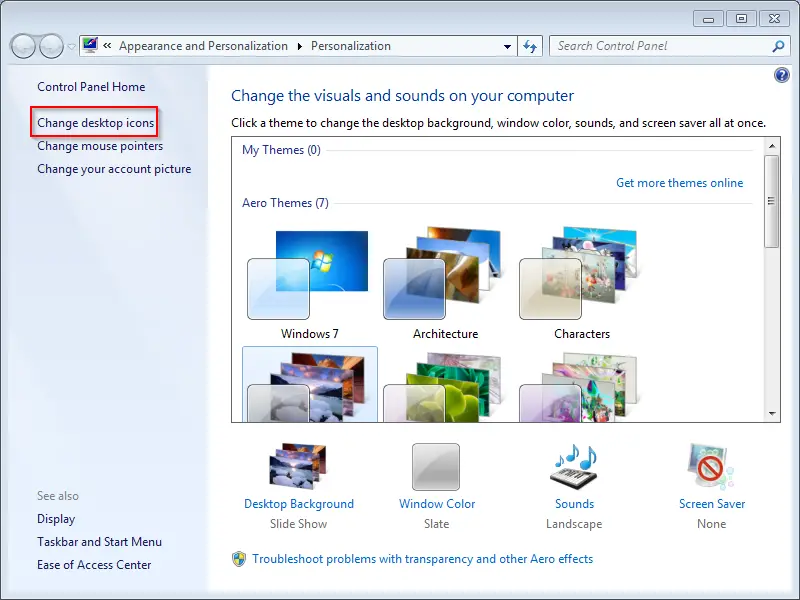 Step 4. In the "Desktop Icon Settings" window that opens, you will see "Recycle Bin" is unchecked. Check the Recycle Bin. If you want to show other icons also on the Desktop including Computer, User's Files, Control Panel and Network, select them also.
Step 5. Once you have selected the desired icons for the Desktop, click the Apply button.
Step 6. Click the OK button.
Once you complete the above steps, depending upon the selection, Recycle Bin, Computer, Control Panel, Network, and User's Files should appear on the Desktop.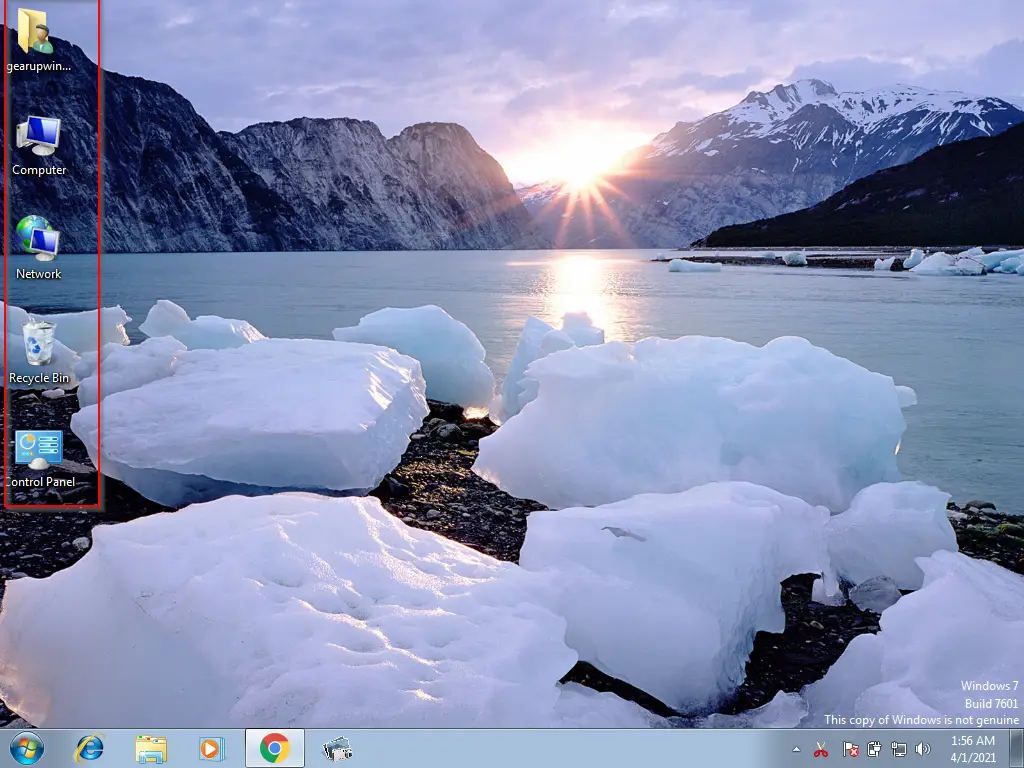 That's all!!!