The registry is the heart and soul of any Windows operating system. It contains information to control your system's appearance and behavior. Almost all Windows users gradually experience a downfall in their PC's performance due to Windows Registry Errors. It is one of the most complex parts of your PC. It is a complex database that contains the settings, hardware, application, and other information related to PC. To ensure the safety and functioning of the Windows Registry, we should regularly scan for broken paths and errors using a tool.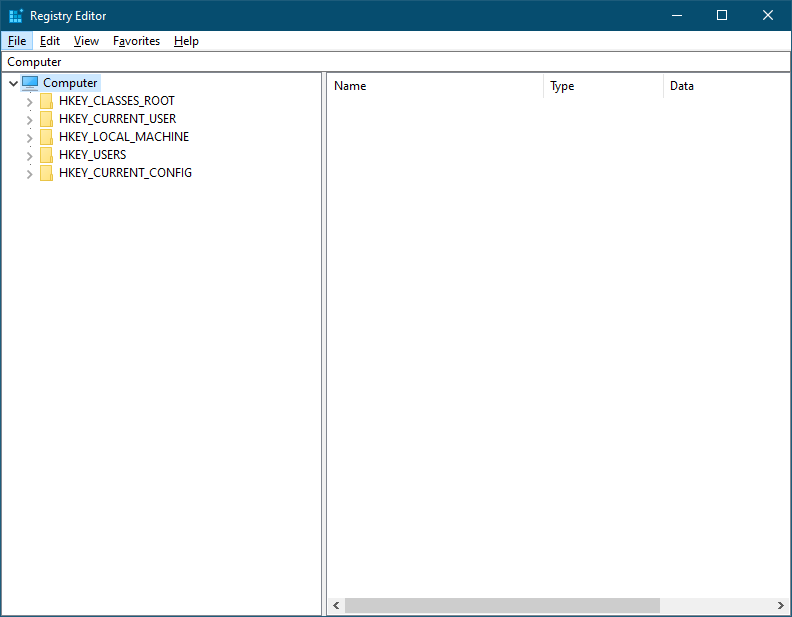 What is the reason for a corrupted or broken Registry?
There may be several reasons to get the registry corrupt or damaged. It may be corrupt due to a virus or malware attack, and even third-party software may mess up with it and resulting in a broken registry. These broken or corrupted entries pile up over time.
How to Fix Broken Registry in Windows 11/10?
There are a few ways through which you can fix the broken or damaged Windows Registry. Windows 10 "Reset this PC" function will restore your PC to factory setting mode, but it is time-consuming and can be used at last when no other options are available to you. In this gearupwindows article, we will show the other steps to repair Registry and also introduce a new freeware utility, Free Window Registry Repair.
Check System Files using SFC Command.
SFC (System File Checker) is a command-line built-in utility to repair missing or corrupted system files. If some Windows functions aren't working or Windows crashes, it is recommended to use the SFC to scan Windows and restore the original files. This command-line tool was introduced in Windows XP and is still effective and works on Windows 11/10.
To scan and fix your PC problems using the SFC command, please refer to our guide on correcting corrupted files in Windows 10.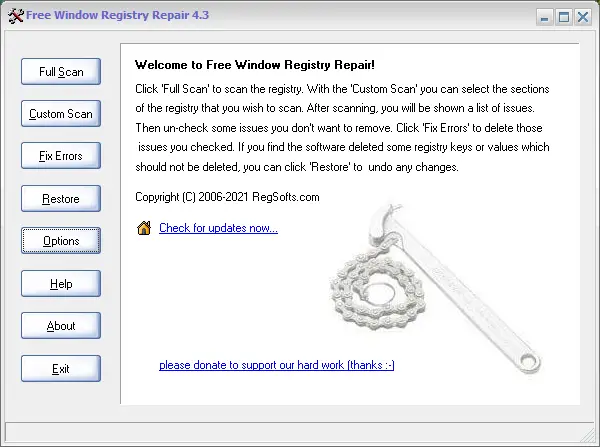 The name itself describes that it is free software that helps in repair the Windows Registry. Using this tool can make your registry more stable, resulting in Windows running faster. For your convenience, the Free Window Registry Repair automatically backup any repairs made so that you can always restore the Windows registry to the original state.
The Free Window Registry Repair utility repairs invalid registry entries that are a common cause of Windows crashes and error messages. Performing a scan and fixing the error will improve overall system speed and stability. This tool allows you to set a variety of Registry cleaning preferences to increase system performance.
It also offers the automatic creation of Windows Registry backups, with an option to restore them. It has a simple and user-friendly user interface. 100% spyware free, this software does not contain any spyware, adware, or viruses.
You can download the Free Window Registry Repair utility from its official webpage.
Also Read:-