Windows 11 is Microsoft's newest operating system, and it is the successor to Windows 10. It is a powerful operating system, and you should install the best-performing software.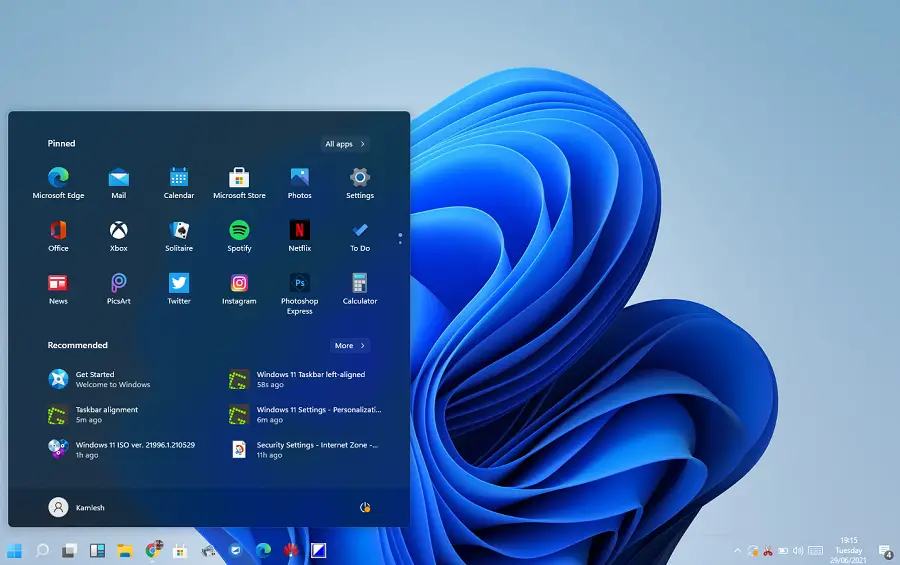 Various new and updated features have been added to Windows 11, according to Microsoft. A preview version of Windows 11 was made available to third-party testers after the release of the new operating system from Microsoft. Users can expect the following from the new operating system:-
A simplified and refined user interface.
PC allows running the android apps.
The store of the Windows 11 app is about to explode.
Till now, the most secure Windows.
For the users of Windows 10, Windows 11 is free.
Improvements for gamers.
Installing new software after a clean Windows installation may take some time because you have to visit various websites to get the required apps. Chrome, Adobe PDF, VLC, and other programs should be downloaded from their websites if you want to install them. The original executable files can be obtained from their websites.
Top 10 Software for Windows 11
Google Chrome: Best Browser for Windows 11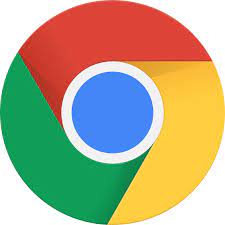 In Windows 11, Microsoft Edge is the default browser, and it has more features than Chrome. However, we recommend you download and set up Chrome as your default browser.
In addition to being the best browser and one of the most popular, Chrome is owned by Google. However, Chrome offers more advantages than Windows' default Edge browser. Firstly, Microsoft Edge runs slower than Chrome, so Chrome is faster. The online web apps and other websites more commonly support Chrome. When browsing an app or supporting a website, Google Chrome is the more secure and compatible software for you.
The following are some of the key features of Google Chrome:-
Task manager
Visual browser history
Quick compatibility in launching
Reopen the closed tabs.
Overall, Google Chrome is the best-optimized performance software for Windows 11.
Power DVD: Best Media Player for Windows 11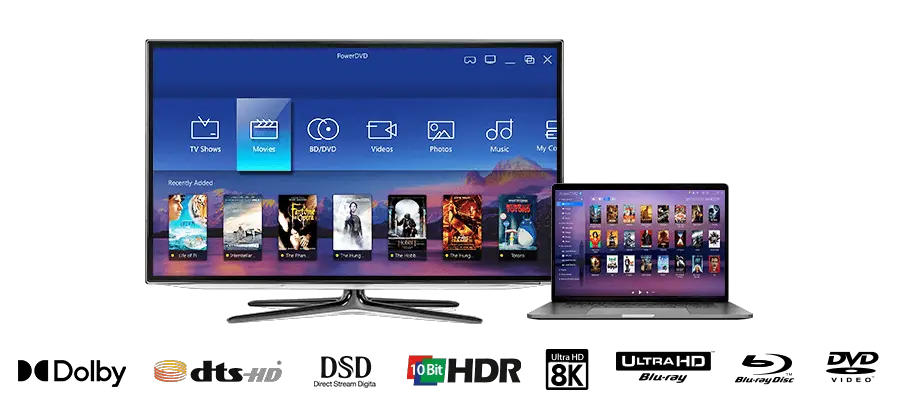 There are several media players available on the Windows app store, but PowerDVD (Official website link) is the best choice for watching videos or DVDs on your PC.
PowerDVD is a media player that supports 8K and Blu-ray on Windows 11. If you install this program, you will be able to view a variety of media types, including videos, photos, Blu-ray discs, DVDs, and music. It is a high-performing application and supports multiple media types.
The feature of PowerDVD consists of the following:-
Blu-ray disc support.
Video playback in 360-degree.
Characteristics of media library management.
Ultra 8K HD viewing experience.
Cinematic experiences.
For the best viewing experience on Windows 11, PowerDVD is highly recommended.
Kaspersky: The Best Antivirus for Windows 11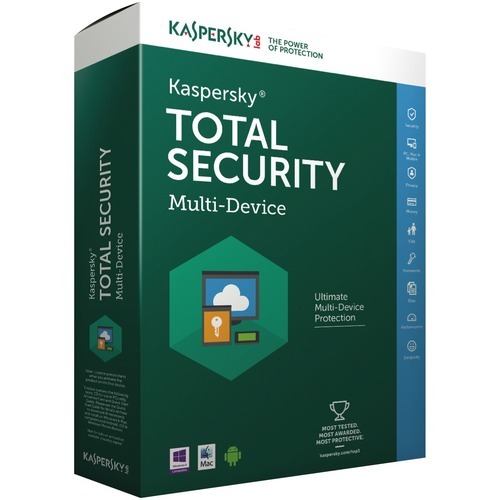 The best antivirus software for Windows 11 is Kaspersky, which offers real-time virus protection against cyber threats and malware. To maintain digital security, you need to protect your computer from cyber threats and malware. Kaspersky antivirus removes malware types in a wide range, offering real-time virus protection.
Furthermore, you can safely keep your passwords in this software, which includes a password manager option. Creating secure passwords in your password manager will prevent hackers from stealing your data.
As the Microsoft Defender is strong enough to block viruses and malicious files, Windows 11 and 10 don't need an antivirus program. However, Kaspersky antivirus is for those who want more security.
The critical feature of Kaspersky includes the following:-
Tools for system cleanup.
Parental control.
Anti-phishing protection.
Rescue disc feature.
Free VPN with all plans.
Download Kaspersky as soon as possible to protect the computer from malware and viruses.
PowerDirector: Best Video Editor for Windows 11
Your video editing job will be easy if you have a reliable video editor on your PC. PowerDirector (website link) is an easy-to-use video editor that offers an array of high-quality AI features. Video editing is simplified by these high-quality AI features.
PowerDirector allows you to easily change your videos to a pro-level and navigate the software's interface without any training or prior editing experience.
The critical feature of PowerDirector includes the following:-
Video stabilization and motion tracking.
Layer effects.
Keyframing.
360-degree footage effects.
Motion graphic titles.
Grammarly: Best Writing Tool for Windows 11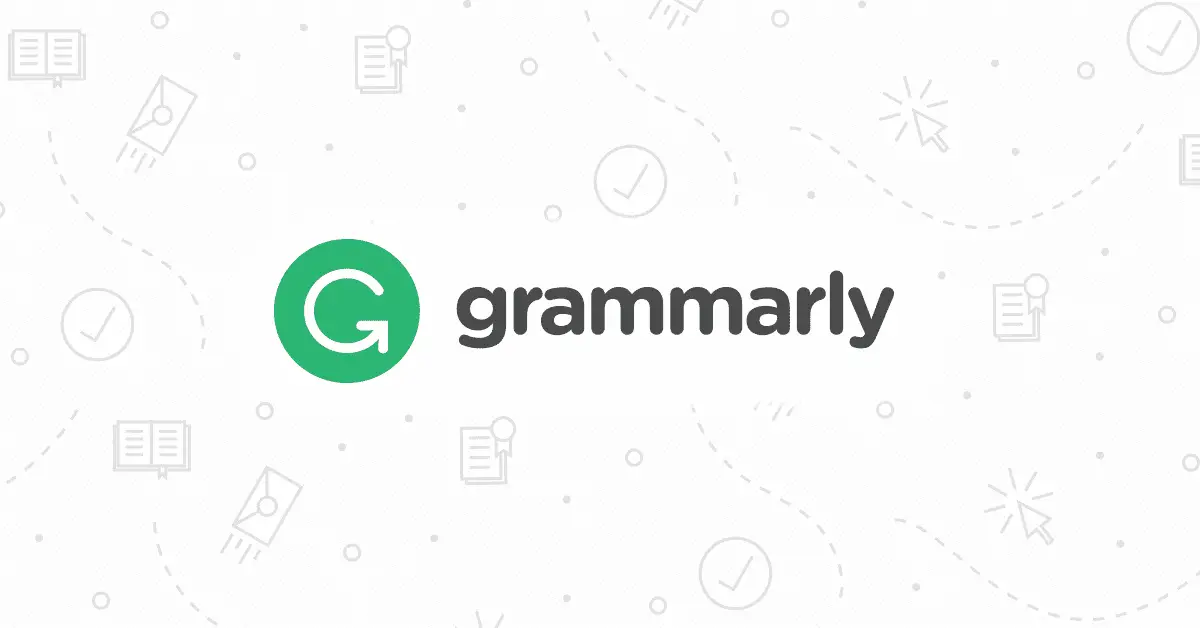 Any time you write on a computer, whether you're crafting social media posts or emails, you need to make sure your writing is perfectly grammatically and spelled. It is the best writing software for Windows 11, making sure your writing is perfect in grammar and spelling. If you want to keep your writing, grammar, and spelling in top shape, Grammarly is the best writing software for Windows 11.
Using this extension, your documents are automatically checked for spelling, grammar, punctuation, and clarity. You can use it in Microsoft Office applications, email writing, or even on social media platforms to improve your writing. It provides suggestions that improve your writing.
It doesn't matter whether you're a copywriter or content writer, you will still need to write emails or official documents. Grammarly is the only software that can help you create perfect writing in all these aspects when you are taking an online class where you may have to write grammar and spelling mistakes free writing quickly.
Nonetheless, if you're a content writer, you'll see why Grammarly software is so important. The best way to sound perfect on your English written test is to use Grammarly software. It is, however, necessary to have an internet connection if you want to check your writing for grammar and spelling errors in real-time.
The key features of Grammarly include the following:-
Plagiarism detection.
Clarity suggestions.
Tone adjustments.
Formality suggestions.
7-Zip: The Best Unzipper Tool for Windows 11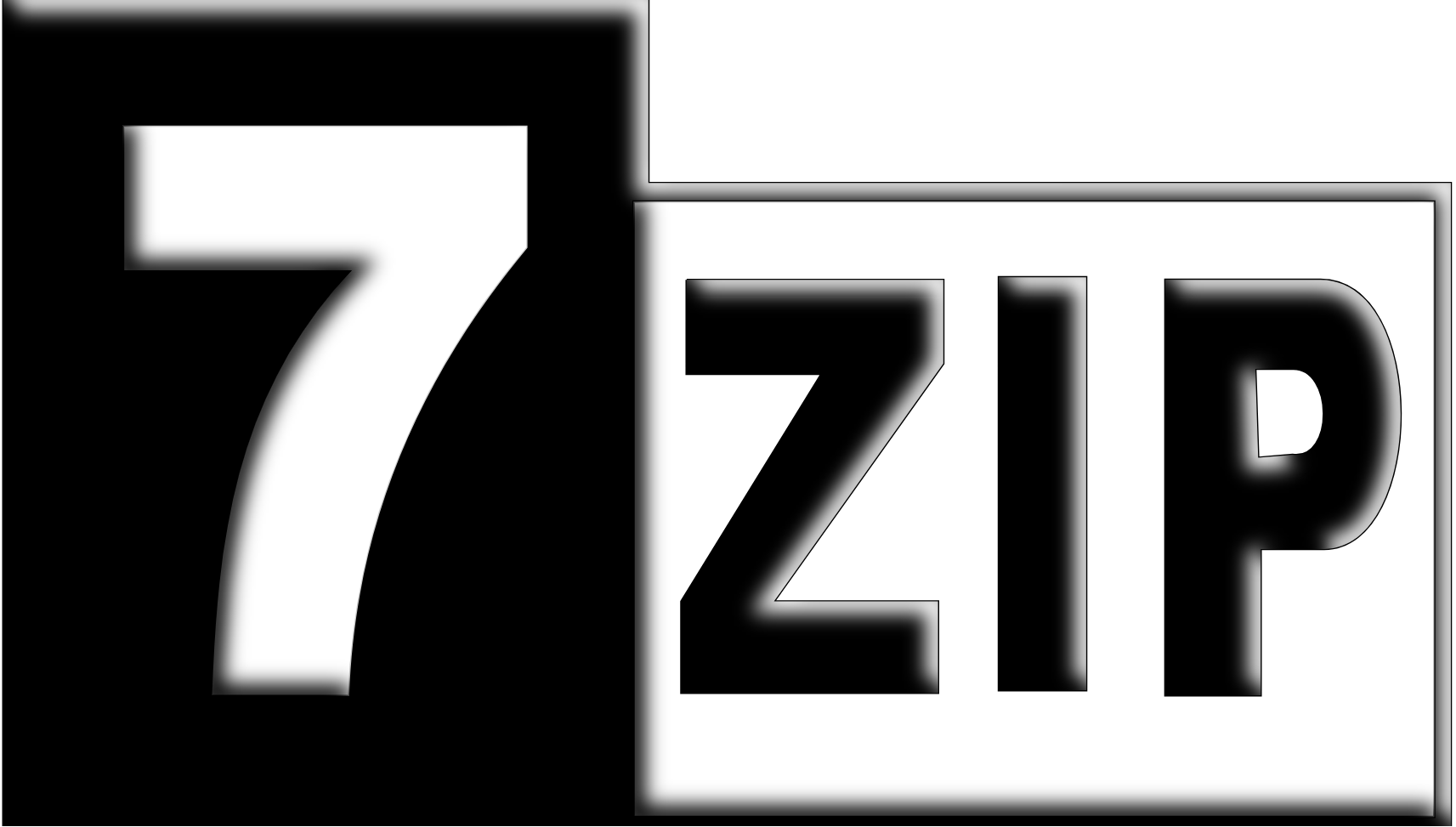 Windows 11 requires that you keep an unzipper tool so you can easily and quickly decompress the zipped files and folders. 7-Zip, however, is the best unzipper software for Windows 11. 7-Zip is an archiving and unzipping tool that helps you organize and keep your files in a single location.
It can be used in a variety of ways to unzip and compress files, freeing up storage on the hard drive. However, 7-zip is the best tool for extracting and compressing ZIP archives.
The Key features of 7-Zip include the following:-
File management.
File compression.
Multiple-core CPU threading.
CCleaner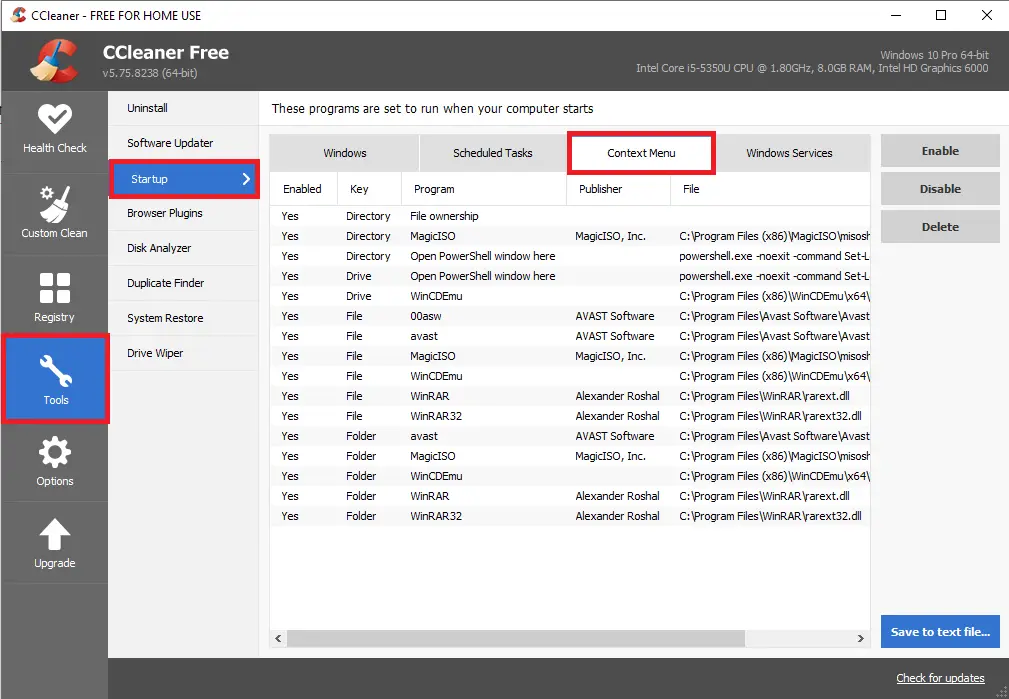 When it comes to optimizing Windows 11, CCleaner is the best choice. It offers a single window for cleaning temporary files, junk files, registry entries, cache entries, etc. However, it can uninstall unwanted or suspicious software without leaving residual files. CCleaner is easy to run on Windows 11.
CCleaner is a popular utility for cleaning PCs, and it is easy to use on Windows 11. If you're running Windows 11, this CCleaner program will display your system information in the main window. The parent company of CCleaner is Avast and supports Windows 11.
Windows 11 users should download CCleaner for the following reasons:-
Update all your software with 1-click.
Safe browsing.
Faster computer.
Quick startup.
Install and go – no need for credit cards.
Paid or Free Office Software
Office Suite is an essential program that you need to open, create, or edit various documents. If you already have a setup of Microsoft office.exe, you can install it. You can also install free programs like WPS Office, LibreOffice, Only Office, etc. Office software includes Docs, presentations, or spreadsheets.
It is well known that Microsoft Office is one of the leading platforms for increasing productivity at work and at home. Whether you need to create spreadsheets for analysis in Excel or manage your emails in Outlook, Microsoft Office has made all our tasks simpler.
In recent years, Microsoft Office has developed Office Mobile, allowing it to be compatible with mobile devices. However, for mobile devices, Microsoft Office offers free versions. Moreover, Microsoft Office is easy to use, even for complicated operations, depending on your use case.
In addition to its standard features, increased productivity, and simple functions, the Office application is popular with people of all ages.
Microsoft Office offers the following features and benefits to the users:-
Universal Software.
Mostly used office applications all over the world.
Office 365 offers access anytime or anywhere.
Online Microsoft support.
Multipurpose.
Easy to use.
Strong documents security.
Windows 11 includes a Snipping Tool with limited functionality. For more options, including Desktop Video recordings, GIFs, and much more, ShareX is the best tool.
It is an open-source free program that allows you to record or capture any part of your screen. With ShareX, users can share files, text, or images across 80 supported destinations. From those 80 destinations, you can choose where your image or text will be shared or uploaded. In addition, ShareX allows Windows 11 to record and capture the screen in many ways.
Besides being one of the best software to capture and record files under Windows 11, ShareX also makes the recorded video files instantly available to users after the video has been recorded in a well-optimized manner.
The ShareX screen-capture app for Windows 11 can replace your snipping tool permanently. It put up tough competition against other screen-capture apps.
However, ShareX includes the following notable features:-
Allow easy capture by identifying borders on screens.
Customizable shortcuts on the keyboard.
Web page capture.
Scrolling capture.
Watermarks adding to the images.
Image annotation.
It is highly essential and powerful for anyone who needs to capture the content of their screen.
Download Manager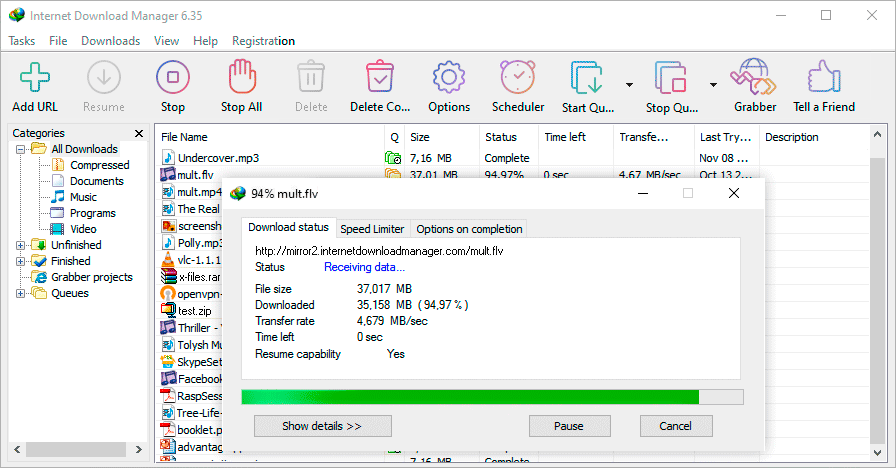 If you regularly download various things from the internet, you surely need software to manage them. Two good free and paid download managers are available. IDM software is one of the most popular and demanded download managers out there, but it is paid software. It offers a 30-day free trial, after which it stops working until you have a license key.
The download manager on Windows 11 is a very useful tool for managing files downloaded from the internet. However, it ensures files are downloaded safely and returned to appropriate folders, and it performs all functions efficiently. So, if you are downloading images, files, or any other important thing and suddenly the process is interrupted, do not worry; this software will handle the uncertain problem. In addition, once your downloading process is interrupted, the download manager software will resume from there.
In 2011, Microsoft released the Microsoft Download Manager, a simple download manager for Windows. The software supports downloads over HTTPS and HTTP and can be used in multiple languages.
Download Manager software for Windows 11 offers the following features:-
Faster download.
Available on any browser.
Easy management, you can resume, pause, restart, or stop on any valid address.
No need to keep open the User Interface.
Download speed limitation options.
Using the download manager, the user can capture the media playing on a web page.
It is easy to use the Download Manager as it integrates well with web browsers. Here are some of its features:-
Traffic shaping.
Scheduling.
Cataloging.
Virus checking.
Different download managers are available; some are paid, and some are not, but both types are extremely useful in downloading freeware, videos, and shareware.