Do you often wonder how professional photographers achieve flawless-looking portraits? The secret lies in post-processing techniques and specialized software that can enhance your photos with just a few clicks. One such powerful tool is SoftOrbits SoftSkin Photo Makeup. This user-friendly software allows you to perfect your portraits by removing imperfections, improving skin tone, and applying virtual makeup. In this article, we'll explore the features and benefits of SoftSkin Photo Makeup and show you how to get it for free.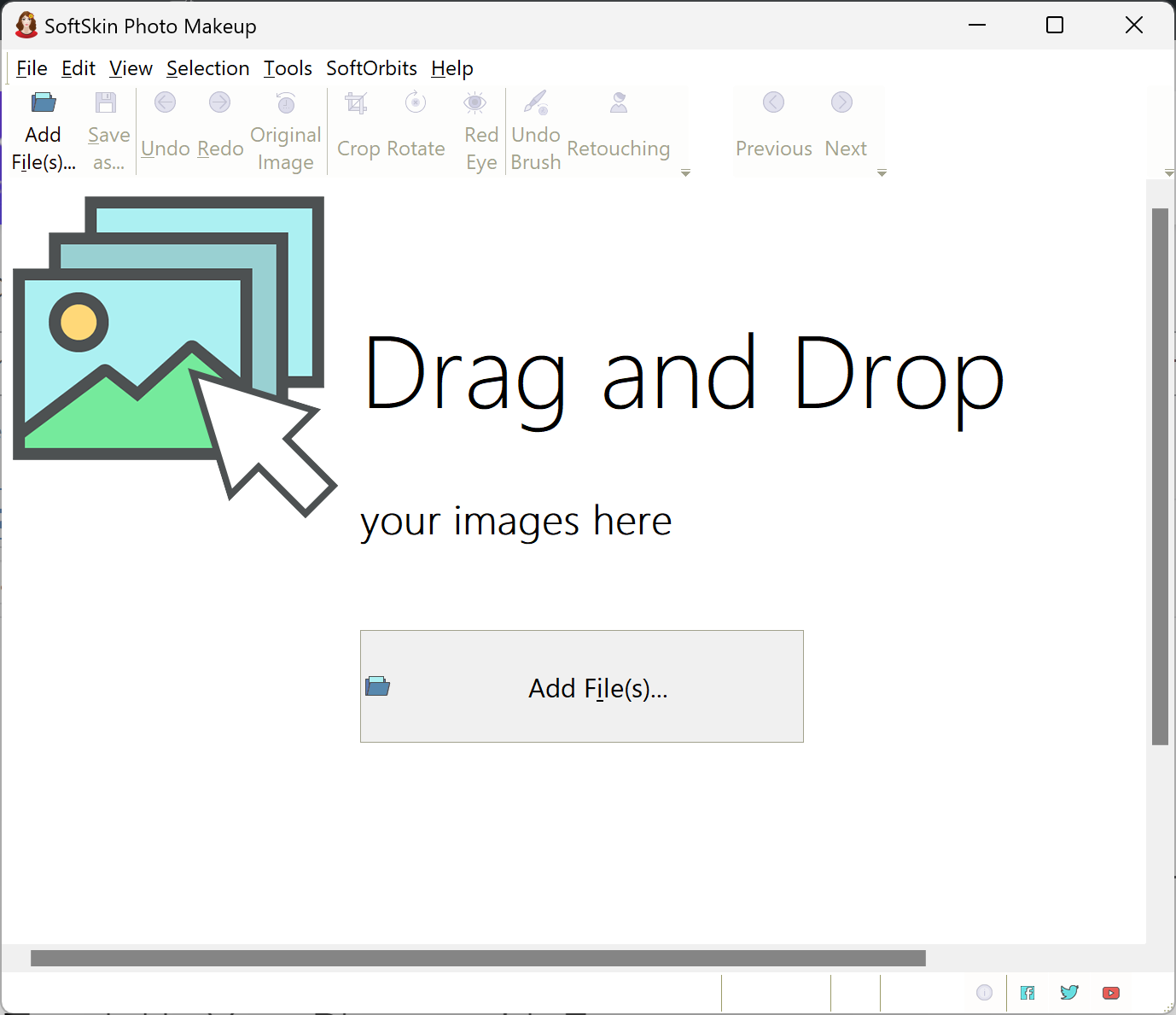 Touch Up Your Photos with Ease
SoftSkin Photo Makeup simplifies the process of photo retouching. Whether it's covering small imperfections, whitening teeth, or removing red-eye effects, this software offers a range of easy-to-use tools. With just a few simple steps, you can achieve professional-looking results quickly.
Create Flawless Subjects
Achieving flawless skin without sacrificing a natural look is a challenge. SoftSkin Photo Makeup solves this problem by using advanced algorithms that soften the skin, reduce imperfections like wrinkles and blemishes, and adjust the skin tone. The software intelligently tones down highlights and softens shadows, giving your subjects a perfect complexion.
Enhance Your Portraits
SoftSkin Photo Makeup goes beyond basic retouching. It allows you to add virtual makeup to your subjects, giving them a polished and glamorous appearance. With tools like the Eye Pencil for eyeliner, Lipstick Tool for beautifully colored lips, and the Bleach Tool to whiten teeth and eyeballs, you can easily enhance specific features and create stunning looks.
How to Use SoftOrbits SoftSkin Photo Makeup?
Using SoftSkin Photo Makeup is a breeze. Here's a step-by-step guide to help you get started:-
Step 1. Download and install SoftSkin Photo Makeup from the official website.
Step 2. Launch the software on your computer.
Step 3. Add your photos by clicking on "Add File."
Step 4. Use the Marker tool to select the skin area you want to touch up.
Step 5. Explore the various makeup tools like the Eye Pencil, Lipstick Tool, and Bleach Tool to enhance specific features.
Step 6. Remove defects, stains, and spots using the Concealer Brush as a powder, eye shadow, or toner.
Step 7. Once you're satisfied with the adjustments, click "Save As" to save your edited photo.
How to Get SoftOrbits SoftSkin Photo Makeup for Free?
Now, the best part! You can get SoftSkin Photo Makeup for free. Simply follow these steps:-
Step 1. Download the SoftSkin Photo Makeup installer from the official webpage.
Step 2. Install the software on your computer and open it.
Step 3. On the main window, click on "SoftOrbits/Register."
Step 4. Paste the following license code into the registration window:-
MUP5-KNVCW-YCGDT-HDBSA
Step 5. Click the "Register" button to activate the program.
Enjoy the full features of SoftOrbits SoftSkin Photo Makeup for a lifetime, absolutely free!
Conclusion
SoftOrbits SoftSkin Photo Makeup empowers you to transform your portraits effortlessly. With its intuitive interface and powerful retouching tools, you can easily enhance your photos, create flawless subjects, and add a touch of virtual makeup. And the best part is that you can obtain this incredible software for free. Download SoftSkin Photo Makeup today and take your portrait editing skills to the next level!