If you plan to install a fresh copy of Windows 10 on your computer, it is better to download the latest Windows 10 v20H2. Once you download the ISO file, you can create a bootable USB flash drive. USB flash drive is also beneficial when it comes to storage. It can control a lot of data on a small USB disk.
To grab the latest version of Windows 10, you can use a freeware tool called Universal MediaCreationTool. It is an open-source software empowering users to download the newest Windows 10 ISO, including the most advanced Windows 10 v20H2.
There is plenty of software available over the internet to download the latest Windows 10 ISO; however, if you want to get a freeware tool to handle almost any version of Windows 10 ISO, Universal MediaCreationTool may be the right choice. Basically, Universal MediaCreationTool is a command-line utility, and you do not have to go through the installation process to get started with this tool.
When it comes to the user interface, the Universal MediaCreationTool is totally clean as it doesn't offer many options except the Windows 10 version numbers. Click on the desired version of Windows 10 and start the downloading process.
Universal MediaCreationTool: Downloads the latest Windows 10 ISO
How to use Universal MediaCreationTool to download the latest Windows 10 ISO?
Step 1. Download the Universal MediaCreationTool from the Github website.
Step 2. Extract the ZIP file using WinRAR or any other third-party tool.
Step 3. Right-click on MediaCreationTool.bat and select Run as administrator.
Step 4. Click the Yes button if User Account Control (UAC) window prompts. It lists all the Windows 10 versions. Click on the desired version number of Windows 10 ISO to download.
Step 5. Now, it opens Media Creation Tool.
Step 6. Click the Accept button to proceed.
Step 7. Choose the "Create installation media (USB flash drive, DVD, or ISO file) for another PC" option, and click the Next button.
Step 8. On the next screen, uncheck the option "Use the recommended options for this PC."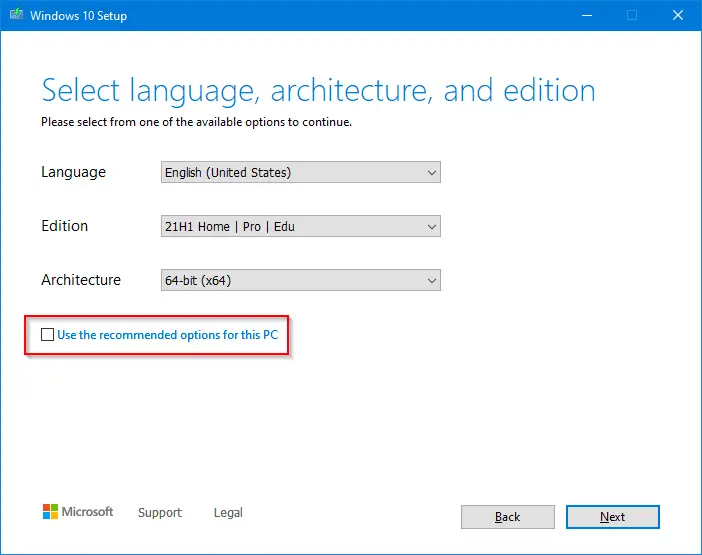 Step 9. Choose the Language, Edition, and Architecture, then click on the Next button.
Step 10. Now, Media Creation Tool provides two options: USB flash drive and ISO file. Select the ISO file option and click the Next button.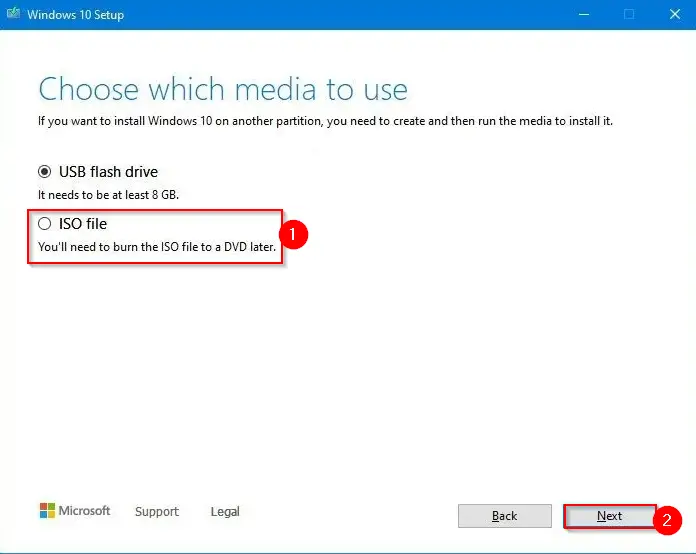 Step 11. Please select the location where you want to save the Windows 10 ISO, and you have done it. Click the Save button to start downloading the original ISO.
That's it.