In the realm of document viewers, finding a tool that combines versatility, user-friendliness, and support for various file formats can be a daunting task. However, STDU Viewer stands out as reliable and feature-rich software that offers an exceptional viewing experience for a wide range of document types. In this article, we will explore the user-friendly aspects of STDU Viewer and how it can enhance your document viewing and reading.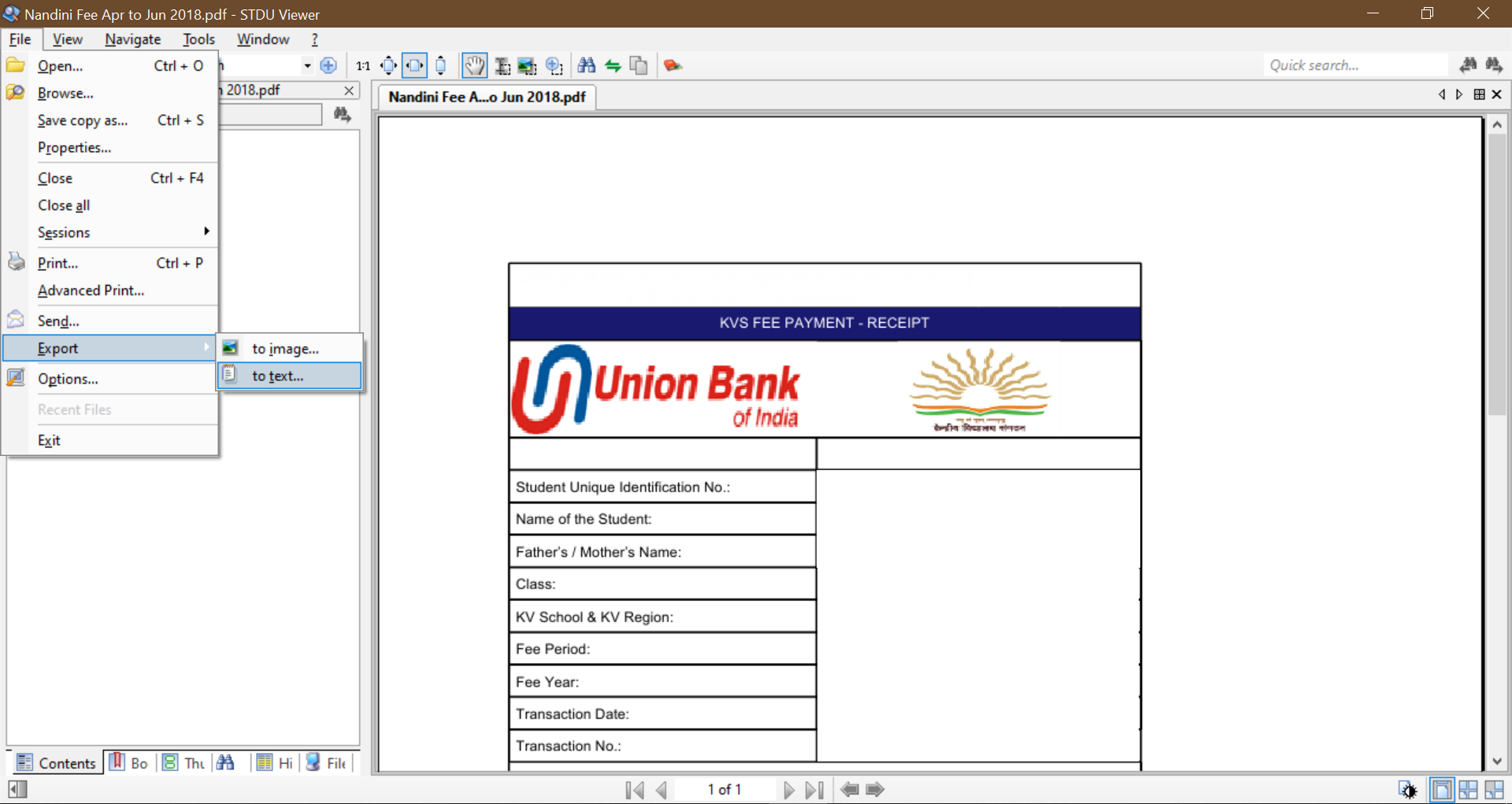 Intuitive Interface
One of the standout features of STDU Viewer is its intuitive and user-friendly interface. The clean layout ensures that users can easily navigate through documents without any confusion. The toolbar provides quick access to essential functions, while the customizable keyboard shortcuts enable efficient document management. Whether you're a novice user or an experienced professional, STDU Viewer's interface ensures a seamless experience.
Wide Range of Supported Formats
STDU Viewer supports a diverse range of document formats, making it a versatile solution for all your viewing needs. From widely used PDF files to DjVu, Comic Book Archive (CBR or CBZ), and TIFF formats, this software has you covered. Instead of having multiple viewers for different formats, STDU Viewer simplifies the process by offering a single solution for all your document viewing requirements.
Seamless Document Navigation
Efficient document navigation is essential when working with lengthy or complex files. STDU Viewer allows you to jump to specific pages or sections within a document quickly. The smooth scrolling feature ensures a pleasant reading experience, allowing you to focus on the content without any distractions. Furthermore, the tabbed interface enables you to open multiple documents simultaneously, simplifying multitasking and improving productivity.
Customizable Viewing Options
STDU Viewer provides users with a range of customizable viewing options to suit their preferences. You can adjust the zoom level, rotate pages, and fit the content to the screen for optimal readability. The software also offers different viewing modes, such as single-page, continuous, and thumbnail views, empowering you to tailor the viewing experience to your specific needs.
Advanced Search Functionality
Locating specific information within a document becomes effortless with STDU Viewer's advanced search functionality. You can search for keywords or phrases, making it easy to find relevant content in lengthy documents. This feature saves time and enhances productivity, especially when dealing with extensive research papers, ebooks, or technical documentation.
Additional Features
STDU Viewer goes beyond basic document viewing. It allows you to add bookmarks, annotations, and comments to your documents, facilitating organization and collaboration. You can also extract text or images from documents, empowering you to utilize the content in other contexts.
Download STDU Viewer
You can download STDU Viewer from its official website.
Conclusion
STDU Viewer is a powerful and user-friendly document viewer that supports a wide range of formats. Its intuitive interface, seamless navigation, and customizable viewing options make it an ideal choice for both casual users and professionals alike. With advanced search capabilities and additional features like annotations and extraction tools, STDU Viewer stands out as a comprehensive solution for all your document viewing needs. Discover the versatility and user-friendliness of STDU Viewer today and elevate your document viewing experience to new heights.