Are you an aspiring music producer or an electronic music enthusiast looking to enhance your sound with professional effects? Look no further! MAGIX coreFX VolumeFormer is here to help you create dynamic and captivating music without the hassle of complicated sidechain routing. In this article, we'll explore the features of coreFX VolumeFormer and guide you on how to get it for free through a special giveaway.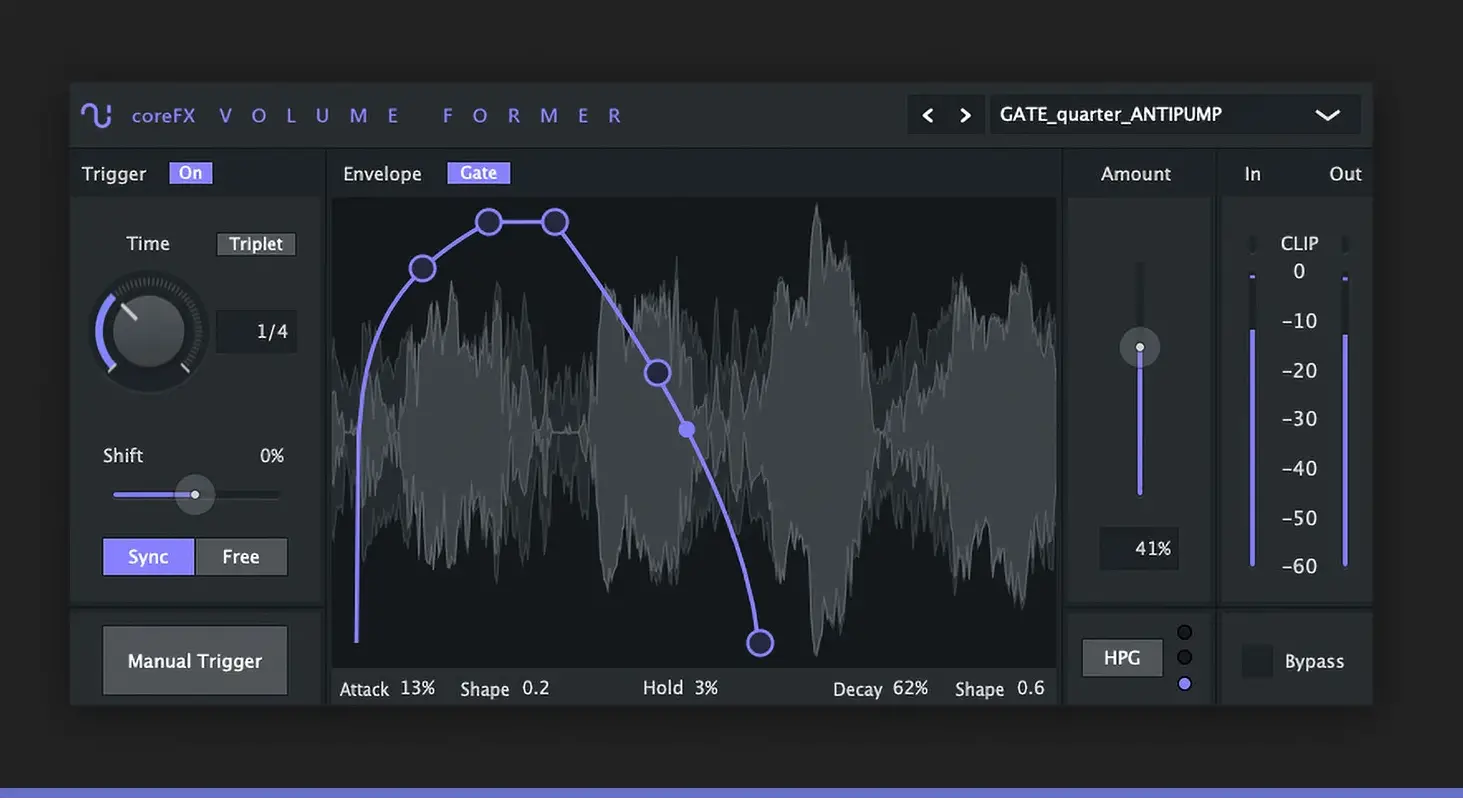 What is coreFX VolumeFormer?
coreFX VolumeFormer is a powerful plugin that allows you to achieve the characteristic "pump" effect found in various modern genres like EDM, house, trance, and trap. Unlike traditional sidechain routing techniques that can be complex and time-consuming, coreFX VolumeFormer simplifies the process by enabling you to adjust volume changes rhythmically. With complete control over envelope shape, modulation frequency, and more, you can effortlessly create a gate or sidechain effect to enhance your music productions.
Highlights of coreFX VolumeFormer
Easy-to-use pump effect: Say goodbye to intricate tutorials and routing in your DAW. coreFX VolumeFormer provides a user-friendly interface, making it accessible for both beginners and experienced producers.
Customizable envelope shapes: Tailor the decrease and increase of the volume to match your desired rhythm and groove. Experiment with different envelope shapes to create unique effects.
Modulation frequency control: Adjust the modulation frequency to sync with your track's beat or add pulsating rhythms to captivate your listeners.
Versatile application: Whether you're producing electronic, rock, pop, or any other genre, coreFX VolumeFormer offers a wide range of creative possibilities to enhance your sound.
Part of coreFX Suite: Along with coreFX VolumeFormer, you'll receive a free trial version of coreFX Suite, which includes five effects for precise dynamic control and three delay effects for detailed mixing and mastering processes.
How to Get coreFX VolumeFormer for Free?
Step 1. Visit the coreFX VolumeFormer giveaway page.
Step 2. Click on the green "Free Download" button.
Step 3. Sign in with your MAGIX account. If you don't have an account, you can create one easily.
Step 4. Check your email inbox for the download link and the coreFX VolumeFormer serial number. Alternatively, you can find the download link and serial number on your MAGIX account page.
Step 5. Download and install the software on your computer.
Step 6. During the installation process, register with your license code, which is the coreFX VolumeFormer serial number you obtained earlier.
Conclusion
With MAGIX coreFX VolumeFormer, you can take your music productions to the next level by effortlessly creating pump effects and sidechain effects. This user-friendly plugin simplifies the process, eliminating the need for complicated sidechain routing tutorials. Take advantage of the special giveaway and get coreFX VolumeFormer for free, along with a trial version of the comprehensive coreFX Suite. Unleash your creativity, enhance your sound, and captivate your listeners with the power of coreFX VolumeFormer. Don't miss out on this fantastic opportunity to elevate your music production capabilities!