Are you tired of struggling with DVD ripping, video conversion, and online video downloading? Look no further! WonderFox DVD Video Converter is here to simplify your multimedia tasks. And the best part? You can get it for free! In this article, we'll guide you through the process of obtaining WonderFox DVD Video Converter without spending a dime, and we'll explore the user-friendly features that make it a must-have tool for DVD enthusiasts and video converters.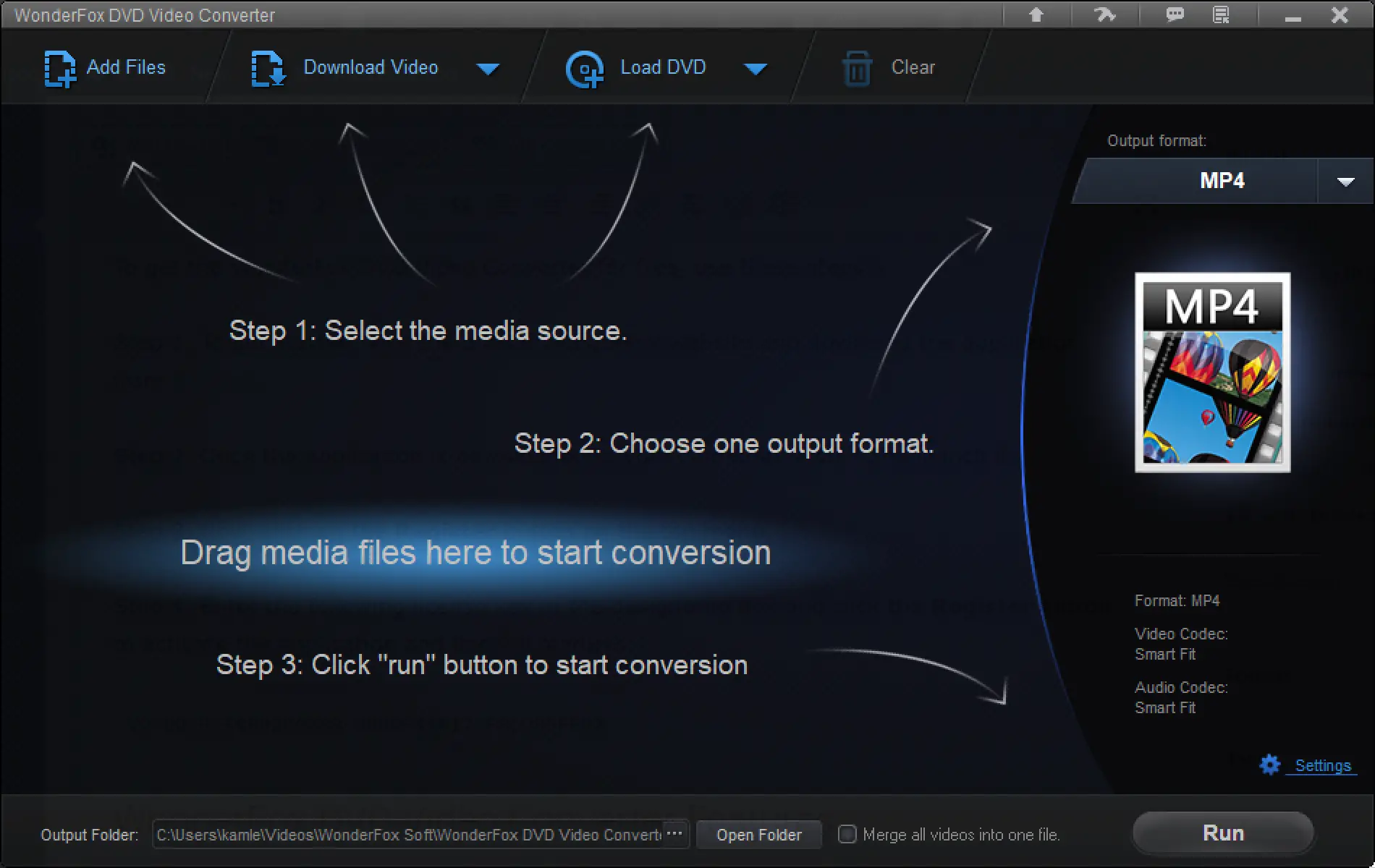 Get WonderFox DVD Video Converter for Free
To get the WonderFox DVD Video Converter for free, use these steps:-
Step 1. To get started, visit the official WonderFox website and download the application from this link.
Step 2. Once the application is downloaded to your computer, install and launch it.
Step 3. Now, click on the Register button on the top menu.
Step 4. Enter the following license key in the designated box and click the Register button to activate the application and use full features:-
VC-DVCB-54B9200789-09ADF4AA17-F0CD05FF0A
WonderFox DVD Video Converter Features
DVD Ripping Made Easy
Say goodbye to the hassle of ripping DVDs! WonderFox DVD Video Converter enables you to digitize your DVD collection effortlessly. Convert your favorite movies, TV shows, and tutorials into digital files that can be easily backed up and played on a variety of devices, including your PC, smart TVs, iPhones, iPads, and Android phones and tablets.
Video Conversion for Any Format
With WonderFox DVD Video Converter, you can convert video and audio files to over 500 formats and devices. Whether you need to convert videos for playback, editing, or sharing, this software has got you covered. From popular formats like MP4, AVI, and MKV to advanced formats like H.265 and VP9, the possibilities are endless.
Effortless Online Video Downloading
Have you ever wished you could watch your favorite YouTube videos offline? WonderFox DVD Video Converter allows you to download videos from YouTube, Dailymotion, Vimeo, Facebook, and numerous other websites. Simply copy and paste the video URL into the software, and it will handle the rest. Enjoy your favorite videos anytime, anywhere, even without an internet connection.
Simple Video Editing
Need to fine-tune your videos? WonderFox DVD Video Converter includes a built-in video editor that lets you trim, crop, add effects, merge videos, and more. This user-friendly editor ensures that you can achieve the desired output without the need for additional software.
Conclusion
WonderFox DVD Video Converter is a powerful and user-friendly tool that simplifies DVD ripping, video conversion, online video downloading, and video editing. Thanks to the giveaway promotion, you can now access the full version of this software for free. Take advantage of its extensive features and enjoy the convenience of digitizing your DVD collection, converting videos to any format, and downloading online videos with ease. Don't miss out on this opportunity to unlock the full potential of WonderFox DVD Video Converter and enhance your multimedia experience.