NVIDIA is one of the most popular graphics card manufacturers in the world, and their drivers are crucial for the proper functioning of your NVIDIA graphics card on Windows 11/10/8/7 operating systems. Whether you're a gamer, video editor, or designer, having the latest NVIDIA drivers can significantly improve your computer's performance and stability. However, finding a reliable source to download NVIDIA drivers can be challenging, especially if you're not sure where to look.
Fortunately, NVIDIA provides several options for downloading their drivers on Windows systems. One of the easiest ways to download NVIDIA drivers is by visiting the official NVIDIA website. On their website, you can find the latest drivers for your specific NVIDIA graphics card model. You can also use the NVIDIA Driver Search tool to search for drivers that are compatible with your Windows operating system. This tool will provide you with a list of the latest drivers that you can download for your graphics card. Additionally, you can also use the NVIDIA GeForce Experience software to download and install the latest drivers for your system automatically.
Download NVIDIA Drivers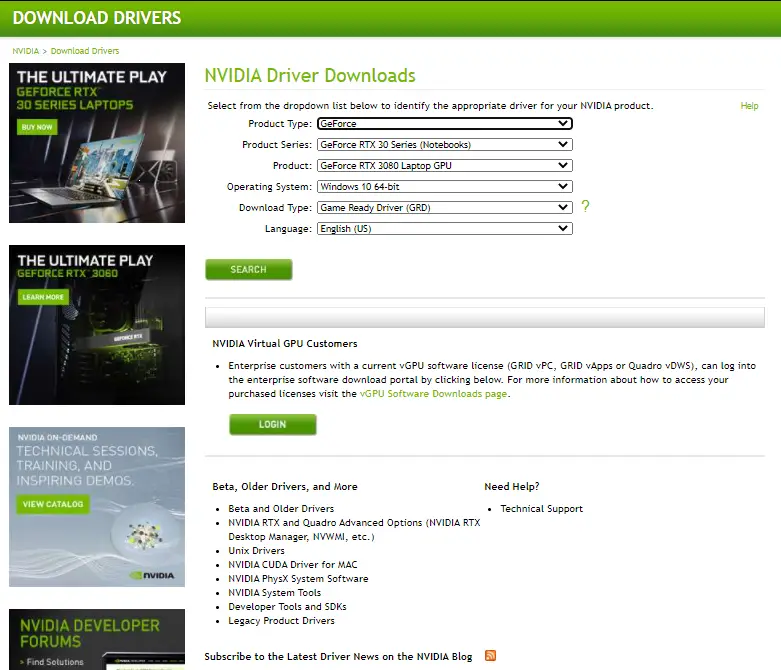 If you're using a Windows PC, Microsoft may update your device drivers during a Windows Update. However, in some cases, you may need to update the drivers manually to ensure optimal performance. To manually update your NVIDIA drivers on Windows, you can open the Device Manager and right-click on the NVIDIA entry. From there, select "Update drivers," and Windows will check for available updates. If updates are found, they will be downloaded and installed.
While updating drivers through the Device Manager can be convenient, it's always a good idea to download the latest NVIDIA drivers directly from the manufacturer's website. By visiting the NVIDIA website, you can easily search for and download the drivers that are specific to your hardware. To do so, simply select the relevant details such as Product Type, Product Series, Product, Operating System, and Language, and download the appropriate driver. This can help ensure that you have the most up-to-date drivers and can avoid any potential compatibility issues.
What is my NVIDIA Driver version?
If you don't know your current NVIDIA driver version, you need to open the NVIDIA Control Panel menu > Help > System Information. The driver version should be mentioned at the top of the Details window.
Additionally, you can also obtain the Driver version of NVIDIA products by navigating to Windows Device Manager. Right-click on the graphics device and then select Properties. In the next step, select the Driver tab and check out the Driver Version.
NVIDIA Smart Scan
Most manufacturers understand that everyone cannot manually update the driver, so they offer a Smart scan. The NVIDIA online tool will automatically scan and download the latest drivers for you. Furthermore, this program also notifies you when a new driver update is made available. This online scanner requires JAVA to be installed.
It is always recommended to download and install the original manufacturer's drivers only to rely on a third-party website.
Double Driver and DriverBackup are tiny freeware utilities that let you backup and restore drivers on a Windows 11/10 PC easily. For Intel chipset drivers, you can download the Intel Driver & Support Assistant.
Conclusion
Keeping your NVIDIA graphics card drivers up-to-date is paramount for achieving the best performance and stability on your Windows 11/10/8/7 system. Whether you're a professional requiring high-resolution rendering or a casual gamer, updated drivers ensure that you experience the full potential of your hardware. By using official sources like the NVIDIA website or the NVIDIA GeForce Experience software, users can easily find and install the latest drivers tailored to their specific graphics card. As a best practice, always source drivers directly from the manufacturer or trusted outlets to ensure authenticity and security. With the right driver, your graphics card will function at its peak, offering you an unparalleled computing experience.