If you prefer to use the keyboard shortcut, then there is good news for you. Windows 11 includes five new shortcut keys that will help you easily navigate and handle applications. Although you can use the mouse to navigate and handle applications, keyboard shortcuts help you perform these actions faster, thus saving your time.
Windows 11 does not only ship with five keyboard shortcuts, which means you can still use all the Windows 10 shortcuts on Windows 11. Apart from the Windows 10 shortcuts, you were using before; now you have five more keyboard shortcuts on Windows 11. New keyboards shortcuts let you quickly access new features, including Quick Settings, Notification Center, Widgets, and Snap layouts.
In this gearupwindows article, we will look at all these five new keyboard shortcuts to help improve productivity.
Windows 11 new keyboard shortcuts
Windows + A: Opens Quick Settings flyout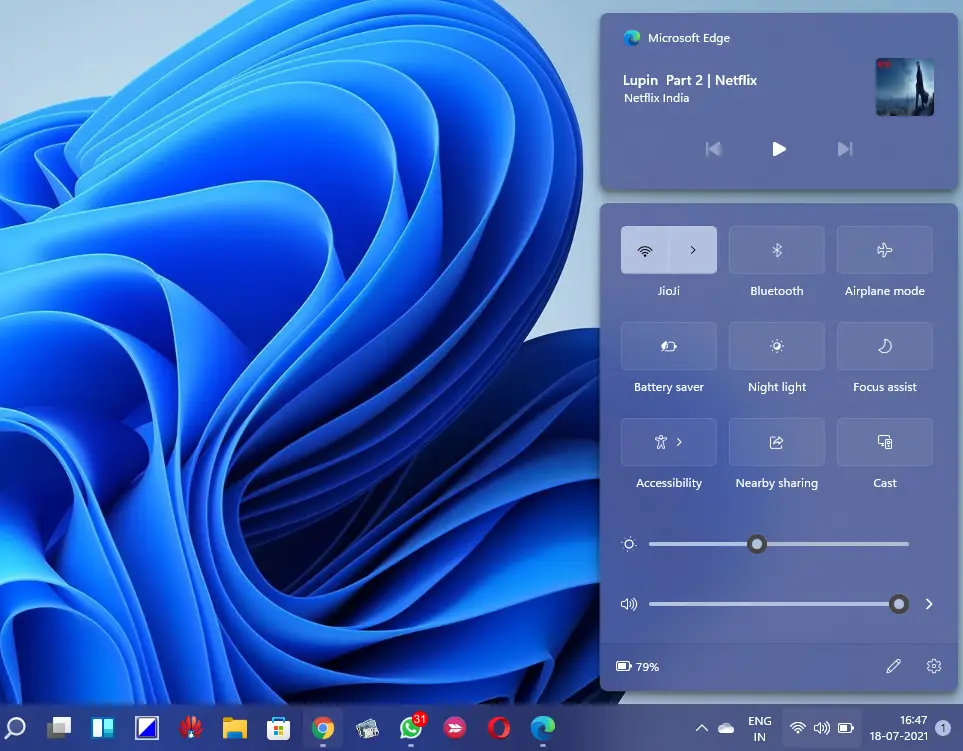 The Quick Settings is now part of the new Action Center experience that breaks the interface into two flyouts (Quick Settings and Notification Center). The menu includes the most common settings, such as:
Wireless (Wi-Fi),
Bluetooth,
Airplane mode,
Battery saver,
Night Light,
Focus Assist,
Accessibility,
Nearby charging,
Cast,
Brightness,
Volume, etc.
If you play audio or video with Microsoft Edge, the Quick Settings will also show new media controls above the flyout. That means you play/pause or open the next/previous audio/video from the list.
Windows + N: Opens Notification Center flyout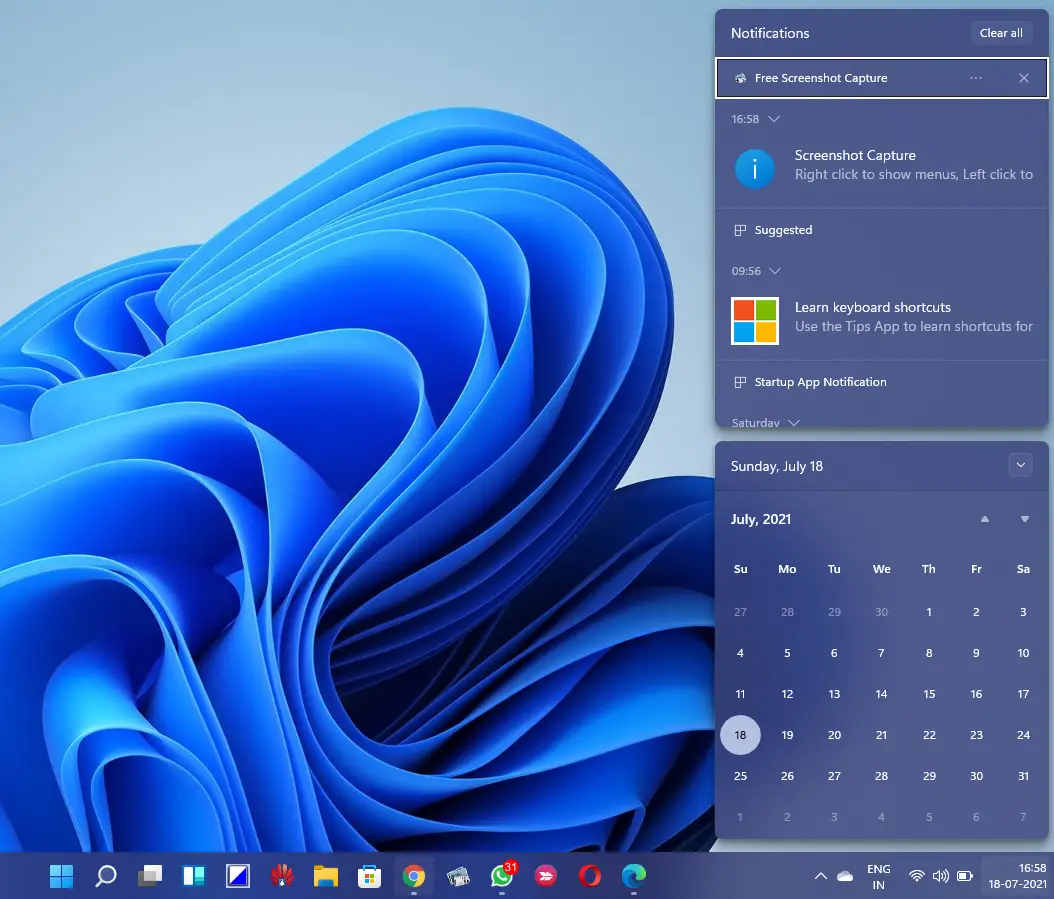 The Notification Center is now part of the new Action Center experience, and it includes all your notifications and a full-month calendar view. Just pressing the Windows + N keyboard shortcuts, you can bring up Notification Center on Windows 11.
Windows + W: Opens Widgets flyout
"News and interests" feature was introduced on Windows 10, and a similar feature is available on Windows 11, but it is called Widgets now.  It features a lot of cards with different types of information, such as weather, currency, news, sports, stocks, traffic, and more. You can open Widgets using Windows + W keyboard shortcut or click on its icon on the taskbar.
Windows + W: Opens Snap layouts menu
Snap layouts is a new feature introduced on Windows 11. It is part of the Snap assist experience that introduces a menu when you hover over the maximize button. It shows different grids to snap windows with different layouts. Once you select a position for the app, Snap assist guides you to continue positioning windows in the remaining zones. You may see four or six different grids in the Snap layouts menu, depending on the display size.
Windows + C: Opens Microsoft Teams Chat App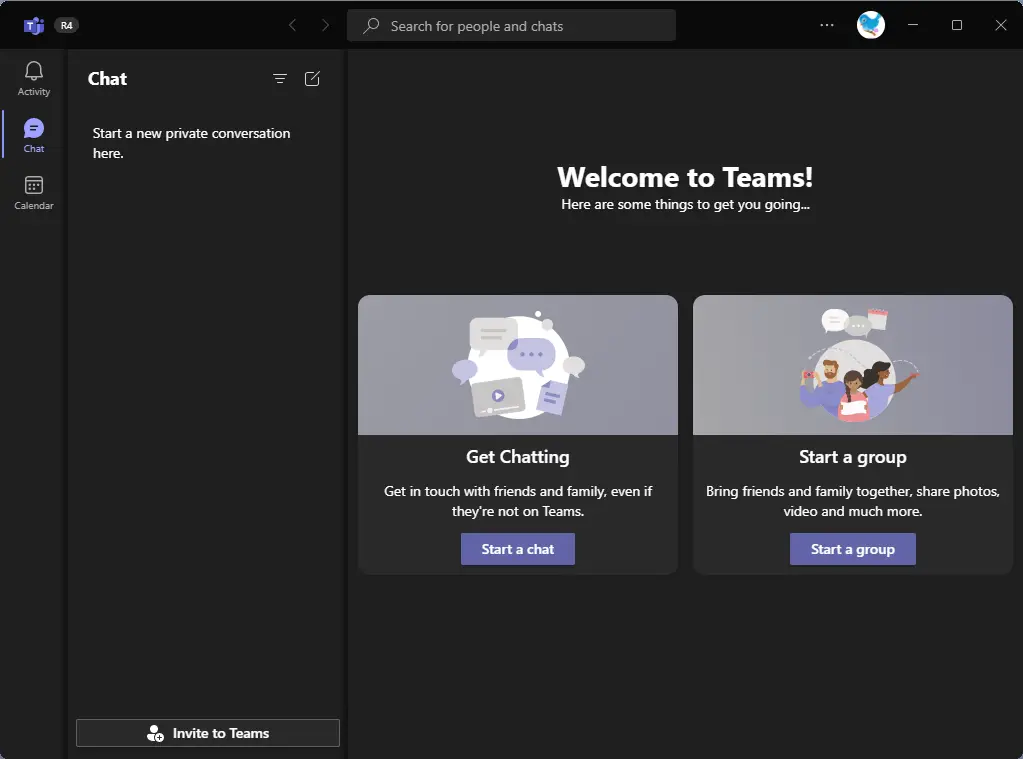 Microsoft Teams is a new chat application on Windows 11. Using this app, you can chat with your friends or family. It also allows you to create a group.