Microsoft has defined certain hardware requirements to install Windows 11. However, it is possible to install Windows 11 on unsupported PCs, but you need to bypass the mandatory hardware requirements.
Windows11Upgrade
Windows11Upgrade is a free, tiny, and open-source application available on GitHub that helps you to bypass Microsoft's Windows 11 upgrade requirements. Apart from circumventing and installing Windows 11, it also allows you to download the official ISO file of Windows 11.
How to Bypass Hardware Requirements and Install Windows 11?
Once you download, unpack and run the Windows11Upgrade tool, you will see two options: Select Windows 11 ISO file, and Download Windows 11 ISO file.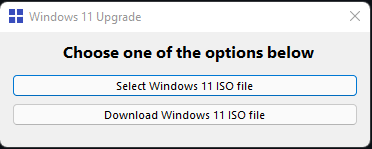 Select the "Select Windows 11 ISO file" option to open the File Explorer window. Select your Windows 11 ISO file from your PC that you have already downloaded.
After that, you need to choose the language. Please note that if you choose any other language than your system language, the Upgrade option will be disabled; only "Data only" and "Clean install" will be available.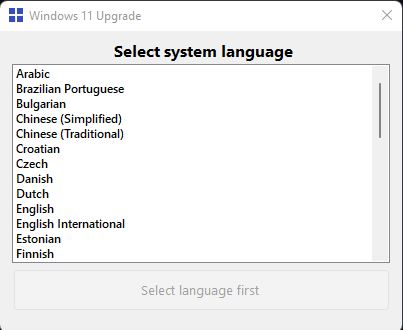 To upgrade your Windows 10 to 11, select the Upgrade option and click the Install system button.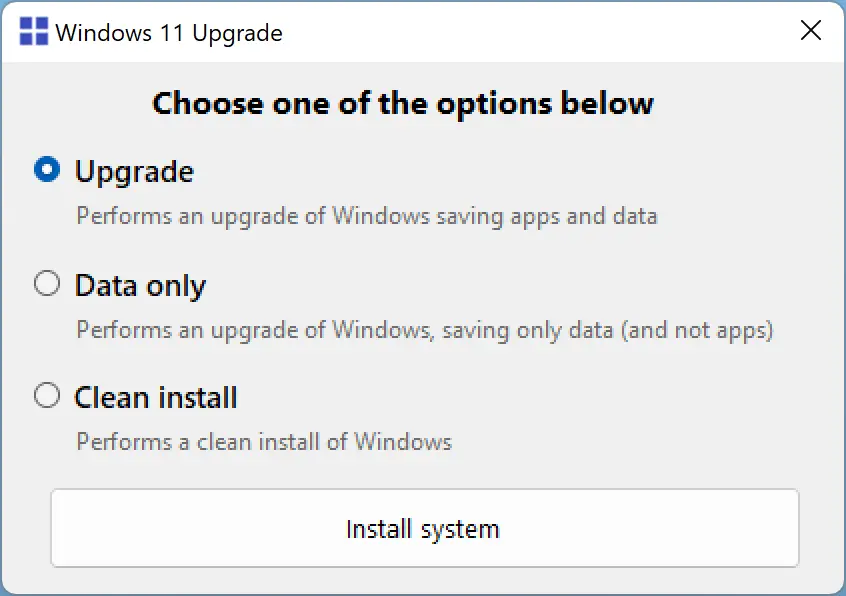 That's it. Now, the Windows11Upgrade portable application will bypass the system requirements in the background and upgrade your Windows 10 to 11.
Note: According to the developer of this software, to upgrade from Windows 10 to 11, your PC should run the latest Windows 10 operating system, and your computer should have a 64-bit CPU and at least 4GB of RAM.
Download Windows11Upgrade
You can download the portable Windows11Upgrade tool from GitHub.