Windows 11 is the latest iteration of Microsoft's popular operating system and offers a range of new features and design changes. One of the most exciting new additions is the ability to customize the look and feel of the desktop with a wide variety of themes. While there are many themes available for Windows 11, dark themes have become increasingly popular due to their sleek and stylish appearance, as well as their potential benefits for eye strain and battery life. In this article, we'll explore some of the best Windows 11 dark themes available and how you can use them to give your desktop a fresh new look.
With the release of Windows 11, Microsoft has introduced a new design language that emphasizes simplicity, clarity, and elegance. While the default theme is certainly attractive, many users prefer a more personalized desktop experience. Whether you're looking to create a professional-looking workspace, a cozy and comfortable environment, or a cutting-edge gaming setup, there's a dark theme out there that's perfect for you. By customizing your desktop with a dark theme, you can create a cohesive and visually striking aesthetic that reflects your unique style and personality. So, let's dive in and explore some of the best Windows 11 dark themes available on the market today.
How to Install a Desktop Theme on Windows 11 or 10?
The themes showcased here do not need an external app to use them. Here's how you can install and personalize them:-
If the theme is from the Microsoft Store, it will automatically get added to the Themes section in Personalization once you download it. Other themes can be installed by double-clicking on the theme pack file, which will also feature in the Themes section.
Best Windows 11 Dark Themes
1. Grey Eve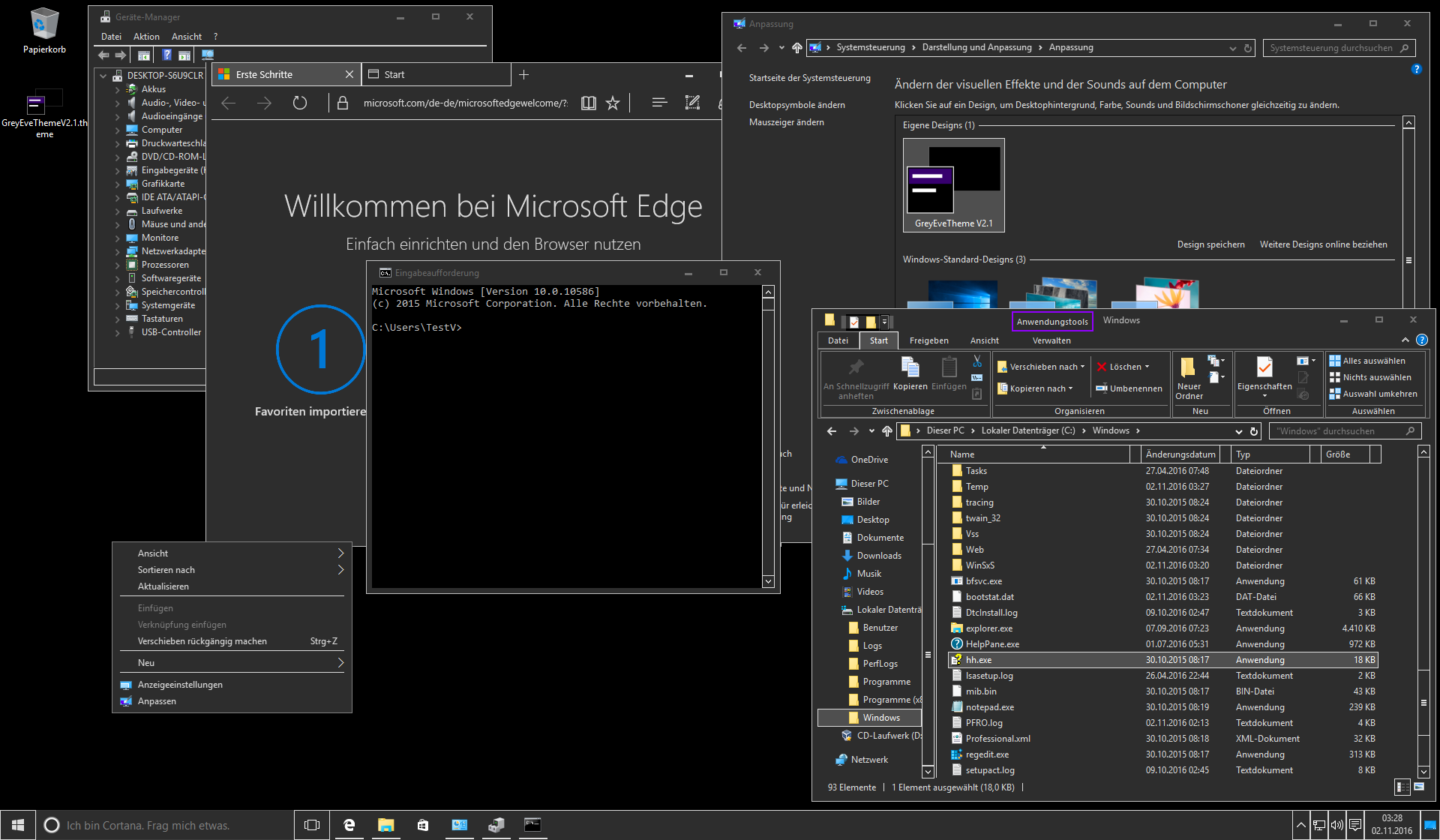 The Grey Eve theme is the best option available with the default Microsoft theming engine, but its limitations (white borders) may cause dissatisfaction. This theme is built on the High Contrast theme, so some programs may look different. If you're not happy with it, you can easily switch back to the Windows default theme.
Grey Eve is a sleek and minimalistic theme that creates a deep, black background on your desktop. Additionally, it applies a dark grey shade to Windows apps with white borders. This effect is visible in various system app windows, including Settings, Start Menu, Calendar pane, Notifications pane, and File Explorer.
According to the developer, Grey Eve is based on the Windows High Contrast theme, which can be applied without making any system modifications.
You can download the Grey Eve theme from GitHub.
2. Forest Camo Special Edition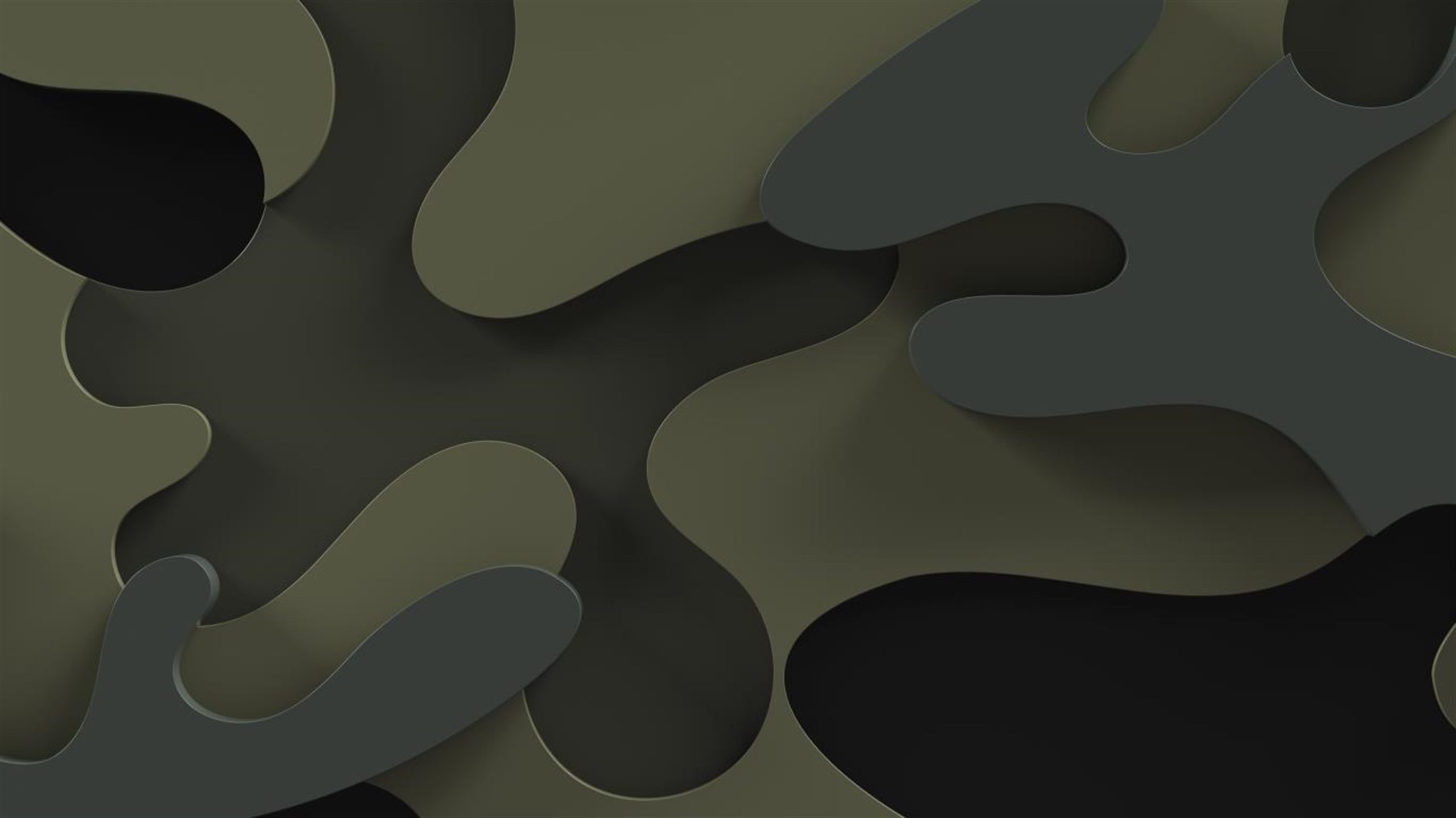 The Forest Camo Special Edition theme showcases camouflage designs in deep, dark, and green shades reminiscent of forests. This theme pack includes nine images featuring typical camouflage patterns, a fabric-like design, and nature-inspired images of plants, trees, lakes, and mountains. By applying this theme to your Windows desktop, you can give it a nature-inspired look. Additionally, this theme is perfectly coordinated with the Forest Camo Special Edition Microsoft Bluetooth Mouse.
To complete your Windows PC's look, you can also check out the Nightfall Camo Special Edition theme pack. This theme features similar camouflage patterns but in cool, dark shades of blue.
You can download Forest Camo Special Edition from the Microsoft Store.
3. The Northern Lights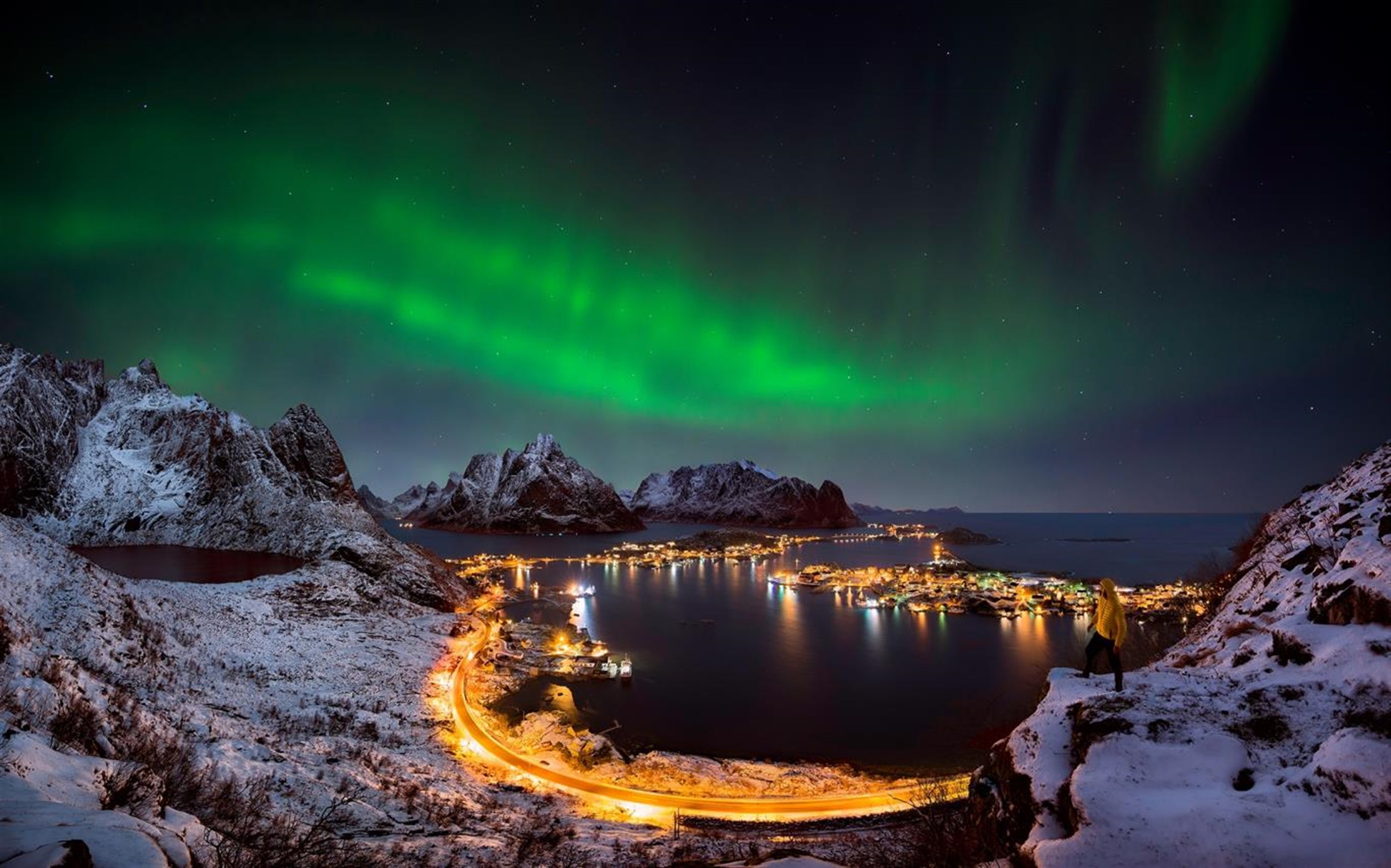 The Northern Lights theme is a free Windows theme that features 15 stunning photographs of the Aurora Borealis and the Milky Way from around the world, including locations like Norway, Iceland, Thailand, and Death Valley, USA. The Northern Lights, also known as the Aurora Borealis, are a natural display of shimmering lights in the sky caused by the redirection of energized particles from the Sun onto the North Pole by the Earth's magnetic field. This theme captures the beauty and magic of the Northern Lights and is perfect for scientists, skywatchers, and anyone who wants to enjoy these amazing long-exposure photographs on their screen.
You can download The Northern Lights theme from the Microsoft Store.
4. Earth From Above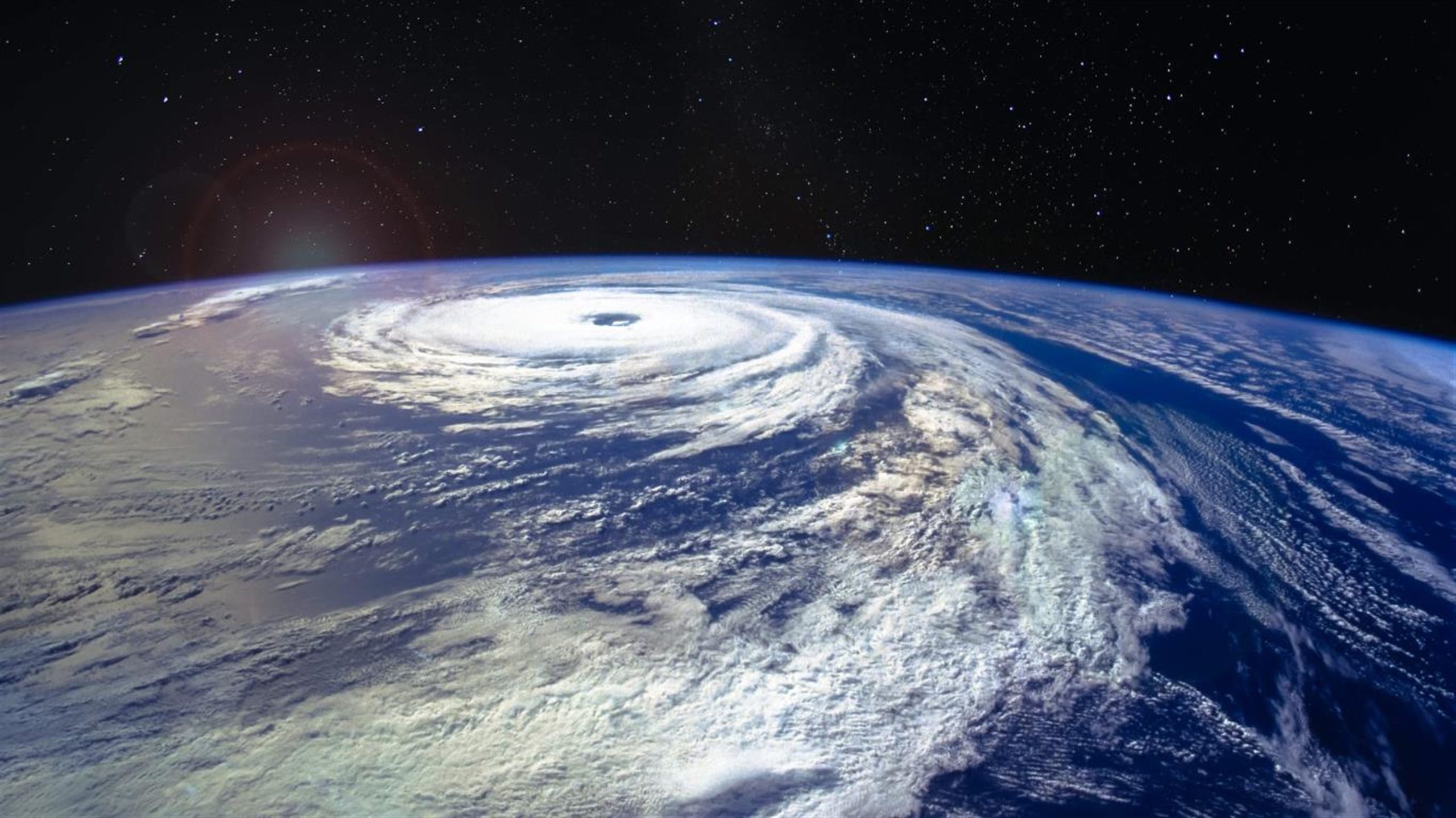 Indulge in the breathtaking beauty of planet Earth from above with the Earth From Above theme. This premium 4k set features 14 mesmerizing images that showcase the planet's continents, weather, and global silhouette. Best of all, this theme is free for Windows 11/10 users and perfect for desktop wallpaper. Experience the magnificence of our planet like never before with the Earth From Above theme.
You can download Earth From Above theme from Microsoft Store.
5. Dark Skies by Tracy Hymas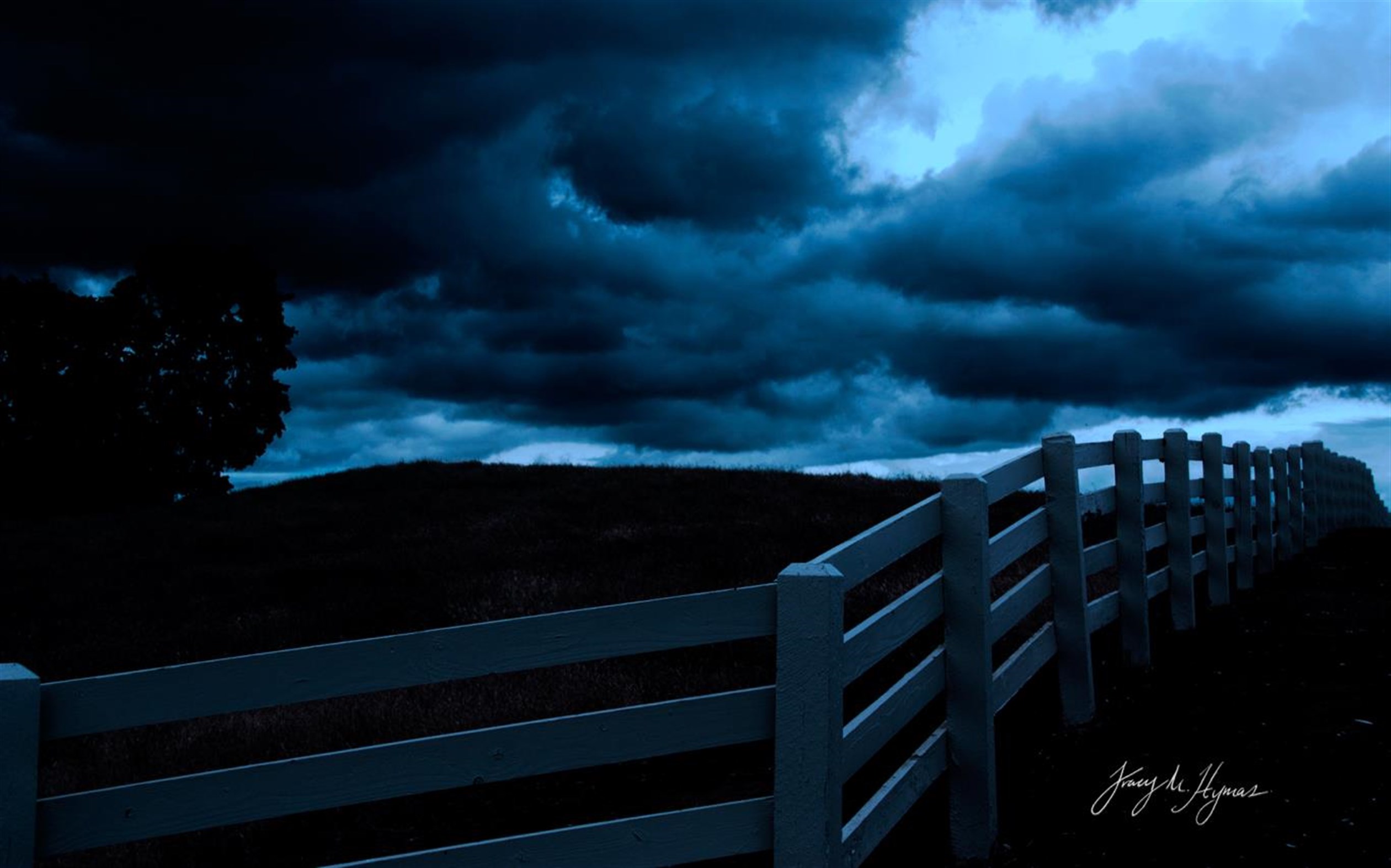 Step into a world of gothic intrigue and ominous beauty with the "Dark Skies" theme by Tracy Hymas. This free Windows theme showcases 10 stunning photographs by the talented photographer, each depicting the haunting allure of deep blues and rich blacks.
The theme is specifically designed for desktop wallpaper use, allowing you to immerse yourself in the stunning imagery of Tracy Hymas. With scenes ranging from brooding storm clouds to sprawling fields shrouded in midnight blue, you'll experience the full range of dark shades and tones.
Let the "Dark Skies" theme transport you to a world of mystery and foreboding, where every image holds a story waiting to be uncovered.
You can download the Dark Skies theme from the Microsoft Store.
6. Dark Abstract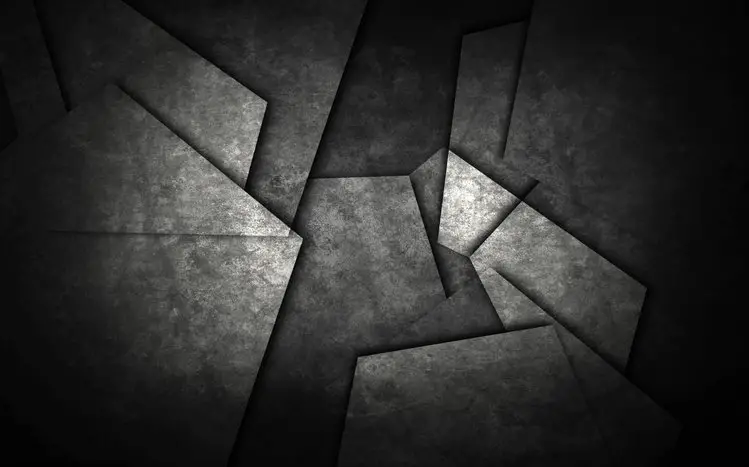 The beauty of abstract art lies in its ability to capture extraordinary beauty without a specific form, and this is especially true for dark-themed abstract creations. Immerse yourself in the captivating world of abstract art with this "Dark Abstract" theme collection, designed to enhance the look of your desktop with its fusion of dark colors and innovative shapes.
Featuring a collection of 17 stunning wallpapers, each with a creative mix of different shapes, colors, and textures, this theme is perfect for those who appreciate the art of abstraction. From intricate geometric patterns to flowing, organic shapes, these wallpapers are sure to captivate and inspire.
Experience the unique and alluring beauty of "Dark Abstract" and let its stunning imagery transform your desktop into a work of art.
You can download the Dark Abstract theme from here.
7. Dark Fantasy Landscape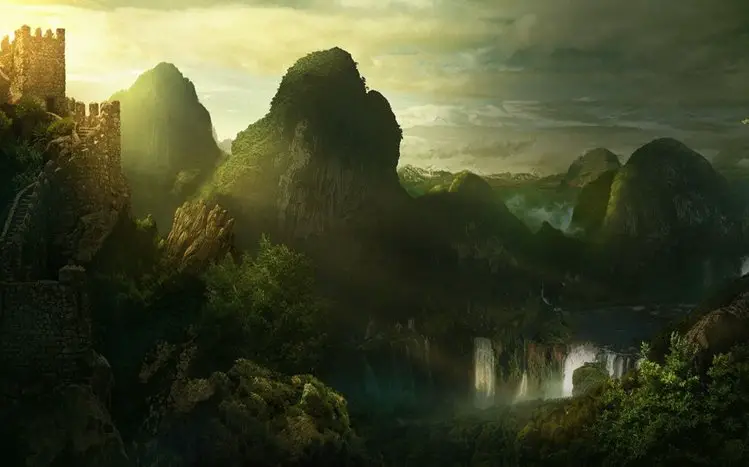 Indulge in the haunting allure of dark fantasy art with the "Dark Fantasy Landscape" theme collection. While this genre of art can often be frightening and gloomy, as a fan, you'll appreciate the mysterious landscapes, strange creatures, and deep shadows that adorn your desktop through this theme.
Featuring a collection of 16 HD imaginary landscapes, this theme captures the dark ambiance, elements of horror, and tiny figures lurking in the background that define the genre. Each wallpaper is a masterpiece in its own right, immersing you in a world of magic, mystery, and darkness.
Let the "Dark Fantasy Landscape" theme collection take you on a journey through surreal and twisted worlds, where every image tells a story waiting to be explored. Embrace the allure of the unknown and enjoy the beauty that can be found in darkness.
You can download the Dark Fantasy Landscape theme from here.
8. Dark Cars
For those who appreciate fast cars and their sleek aesthetics, choosing the right color is just as important as the brand and model. Dark shades, in particular, hold a special allure for those who embody boldness, enthusiasm, and ambition. If you share these traits, then the "Dark Cars" theme is perfect for you.
This theme collection features 17 stunning HD wallpapers showcasing a variety of luxury car brands and models, including Lamborghini, Audi, Aston Martin, Maserati, Lexus, and more. Each image captures the sleek lines and captivating beauty of these fast cars, and their dark color palette adds to their overall boldness and stunning look.
Indulge your love for fast and dark cars with the "Dark Cars" theme collection, and let its captivating imagery take you on a ride like no other.
You can download the Dark Cars theme here.
9. Dark Amoled
If you're a fan of horror-filled movies, zombie-inspired films, and dark fantasy art, then the "Dark Amoled" theme is perfect for you. Featuring a collection of 16 premium HD wallpapers, this theme captures the eerie and mysterious atmosphere of horror, fantasy, and mystery all at the same time.
From evil beings and ghostly creatures to haunted towns and dark woods, this theme brings together a range of dark and twisted imagery that will leave you in awe. The full HD versions of these wallpapers make them look as realistic as possible, creating an immersive experience on your Windows 11 desktop.
Bring an aura of mystery and awe to your desktop with the "Dark Amoled" theme collection, and let its haunting imagery take you on a journey through the darkest recesses of your imagination.
You can download the Dark Amoled theme from here.
10. Dark Space
The vast expanse of outer space is a never-ending source of mystery and wonder, with countless celestial bodies and three-dimensional movements that boggle the mind. In fact, modern physicists even believe that space is part of a boundless 4-dimensional continuum known as spacetime.
If you're fascinated by the mysteries of space and want to explore them through stunning imagery, then the "Dark Space" theme is the perfect choice for you. Featuring 18 ultra HD wallpapers, this theme captures the shimmering stars in the dark vastness of space, the beauty of planets surrounded by vibrant colors, and many other breathtaking scenes that will light up your desktop and PC.
Immerse yourself in the wonder of space with the "Dark Space" theme collection and let its mesmerizing imagery take you on a journey through the far reaches of the universe.
You can download the Dark Space theme from here.