Recording your computer screen has become an essential tool for various purposes, from creating tutorials to capturing gameplay moments. Abelssoft ScreenVideo 2023 is a feature-packed screen recorder that combines ease of use with powerful functionality. In this article, we will explore the user-friendly aspects of this software and how it empowers beginners and professionals alike to capture high-quality videos effortlessly.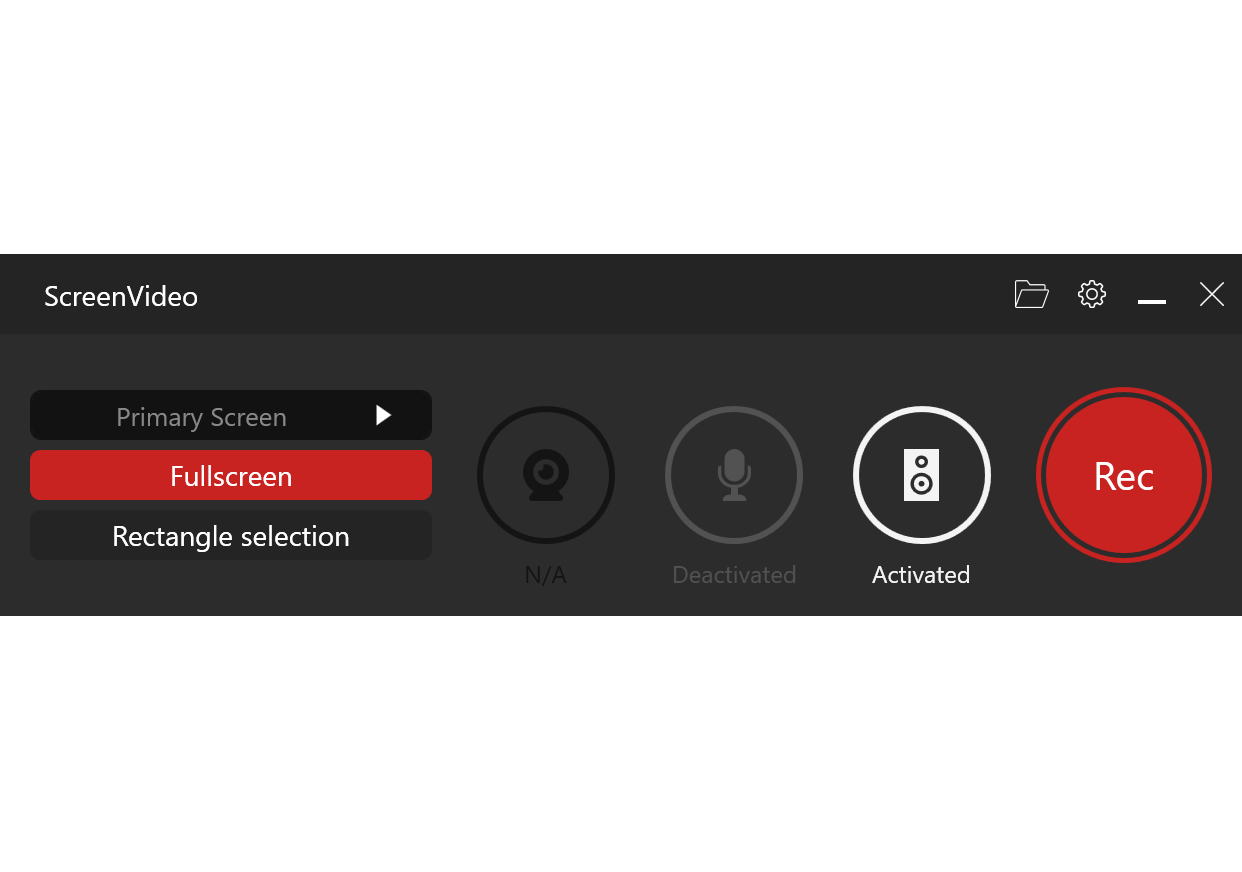 Intuitive Interface and Controls
One of the standout features of Abelssoft ScreenVideo 2023 is its intuitive interface, designed to simplify the screen recording process for users of all levels of expertise. Whether you're a seasoned screencast professional or a beginner taking your first steps in screen recording, the clean and user-friendly interface ensures a seamless experience from start to finish.
Customizable Recording Settings
ScreenVideo 2023 offers a wide range of customizable settings, allowing you to tailor your recordings to your specific needs. From choosing the quality profiles and frame rate to adjusting the cursor size and bit rate, you have complete control over the output settings. This flexibility ensures that your videos are captured exactly the way you want them.
Picture-in-Picture Support
Adding a personal touch to your recordings is made easy with the picture-in-picture support of Abelssoft ScreenVideo 2023. By integrating a webcam feed into your screen recording, you can create tutorials, presentations, or vlogs with your own live presence in the corner of the video. This feature enhances the overall quality and engagement of your recordings.
Multiple Format Support
Not all platforms and devices accept the same video formats. ScreenVideo 2023 eliminates this limitation by supporting various popular video and audio formats, including MP4, WMV, and more. Whether you're uploading your videos to YouTube or sharing them on your website, you can rest assured that Abelssoft ScreenVideo has you covered.
Resolutions up to Full HD and 4K
In today's digital landscape, high-quality visuals are paramount. With Abelssoft ScreenVideo 2023, you can capture your screen recordings in resolutions up to Full HD and 4K. This ensures that your videos can be enjoyed on large screens and modern displays without compromising on the visual experience.
Get Abelssoft ScreenVideo 2023 for Free
To gain full access to Abelssoft ScreenVideo 2023 without spending a dime, simply download the pre-activated setup file from this link and install it like any other software. Follow the registration process when prompted and begin enjoying all the comprehensive features.
Conclusion
Abelssoft ScreenVideo 2023 is a game-changing screen recorder that combines powerful features with a user-friendly design. Its intuitive interface, customizable settings, picture-in-picture support, and compatibility with multiple formats make it the ultimate choice for both beginners and professionals. Whether you're creating tutorials, recording presentations, or capturing gameplay footage, this software provides the tools you need to produce high-quality videos effortlessly. So why wait? Try Abelssoft ScreenVideo 2023 today and elevate your screen recording experience to new heights.