Are you tired of spending countless hours manually combining and joining multiple images into one? Imagine a tool that can effortlessly handle this task for you in a matter of seconds. Look no further than Batch Image Combiner PRO, a powerful software utility that allows you to create stunning image collages with ease. And here's the best part – you can now get a free 1-year license for Batch Image Combiner PRO in an exclusive giveaway!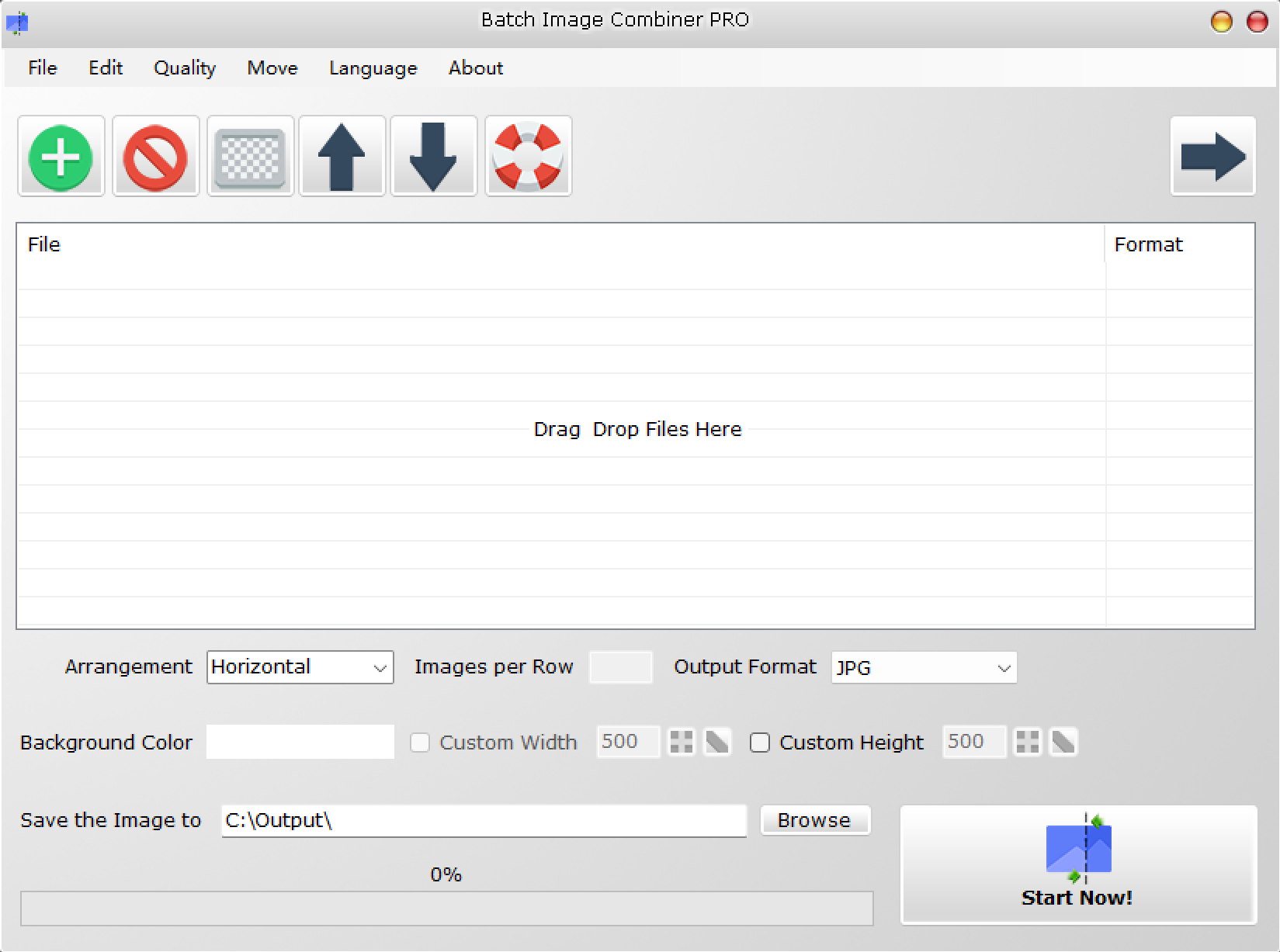 Batch Image Combiner PRO is a game-changer when it comes to merging images. Whether you need to create a photo album, a social media collage, or a presentation slide, this tool will save you time and effort. With its user-friendly interface and advanced features, you'll be able to achieve professional results in no time.
So, what sets Batch Image Combiner PRO apart from other image combiners? First and foremost, it offers an intuitive drag-and-drop interface, making the process of arranging your images a breeze. Simply select the images you want to merge and drop them into the software window. Batch Image Combiner PRO will take care of the rest, automatically aligning the images and creating a seamless composition.
With Batch Image Combiner PRO, you have complete control over the layout of your merged image. You can choose to combine the images horizontally or vertically, depending on your desired outcome. Additionally, you can customize how many images appear in each row, allowing you to create the perfect balance and arrangement for your composition.
One of the standout features of Batch Image Combiner PRO is its ability to preserve the original resolution, sharpness, and color accuracy of the merged image. This ensures that your final composition maintains the highest quality possible, even when combining images of different sizes and formats.
The software also offers a range of customization options to suit your specific needs. You can adjust the image size, margins, and alignment to achieve the desired output. Want to personalize the background color of your merged image? Batch Image Combiner PRO allows you to do just that, giving your composition a unique and professional touch.
Saving your merged image is a breeze with Batch Image Combiner PRO. It supports popular image formats like JPEG and PNG, allowing you to choose the format that best suits your requirements. Whether you need a compressed file for web use or a high-quality image for printing, Batch Image Combiner PRO has you covered.
Thanks to the generous giveaway, you now have the opportunity to enjoy the full power of Batch Image Combiner PRO for an entire year, completely free of charge. Imagine all the time and energy you'll save by automating the image-combining process with this incredible software.
How to Get Batch Image Combiner PRO Free License Code?
To get your free 1-year license of Batch Image Combiner PRO, simply follow these steps:-
Step 1. Download the giveaway version from this link.
Step 2. Extract the zip file and find the installer along with a text document containing the license code.
Step 3. Run the installer to initiate the installation process and launch the application.
Step 4. Look for the "Upgrade to Pro" option, represented by a paper bag icon.
Step 5. Enter the license code (QP-7242-689MNQ99-00XCB) provided in the designated area.
Step 6. Click "OK" to confirm and enjoy the full version of Batch Image Combiner PRO for free!
Don't miss this incredible opportunity to streamline your image merging tasks and unlock the full potential of Batch Image Combiner PRO. Take advantage of the free 1-year license in the exclusive giveaway and experience the convenience, speed, and professional results this software offers. Download it now and watch your image combining process become a breeze!
Conclusion
Batch Image Combiner PRO is the ultimate solution for effortlessly merging and combining multiple images into stunning compositions. With its user-friendly interface, advanced features, and time-saving capabilities, this software will transform your image merging workflow. And now, with the exclusive 1-year free license giveaway, you can experience the full power of Batch Image Combiner PRO without any cost. Don't miss out on this opportunity to streamline your image merging tasks and create professional collages with ease.