Engage your audience like never before with Mango Presentation Maker Pro, a feature-rich animated presentation maker. Whether you're a student, teacher, or business professional, this powerful tool will help you create captivating presentations that leave a lasting impression. And the best part? You can now get the Professional version of Mango Presentation Maker Pro for free, originally priced at $99. Let's explore the remarkable features that make this software a game-changer.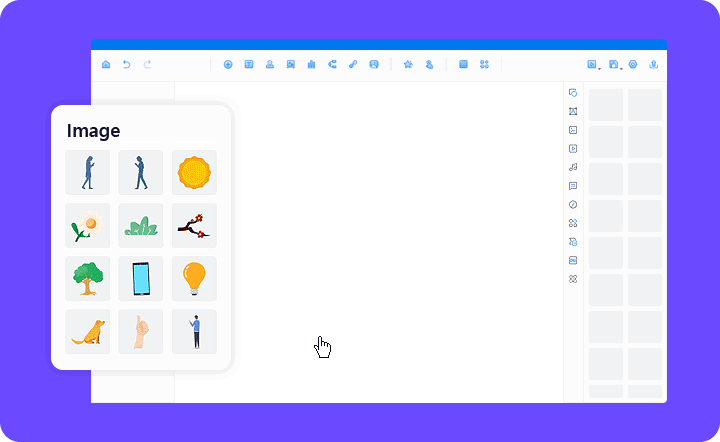 Unleash Your Creativity with 2D & 3D Dynamic Backgrounds
Take your presentations to the next level with Mango Presentation Maker Pro's cinematic touch. The software offers a vast array of 2D and 3D dynamic backgrounds that bring your slides to life. Add your content to the canvas, play with stunning 3D effects such as zoom, pan, and rotate, and reveal your ideas with captivating storytelling techniques. Deliver presentations that will truly impress and captivate your audience.
Interact and Engage with INTERACT Effect
Move beyond one-way presentations and invite your audience to participate actively. Mango Presentation Maker Pro introduces the powerful "Interact" effect, allowing you to add interactive elements to any object in your presentation. Define the action required from the audience, set up the result object to pop up after the action, and watch as engagement skyrockets. With INTERACT, your presentations become dynamic experiences that involve and connect with your audience on a whole new level.
Build Realistic Scenes with Animated Characters
Bring your presentations to life with animated characters from all walks of life. Mango Presentation Maker Pro provides a rich library of animated characters that can be integrated into your slides. Enhance your storytelling by pairing characters with speech bubbles, text blocks, audio recordings, and voiceovers. Your slides will come alive with the presence of your own cartoon presenter, ensuring an immersive and memorable experience.
Everything You Need in One Place
Save time and effort with Mango Presentation Maker Pro's extensive collection of ready-to-edit presentation templates. Choose from over 500 professionally designed templates that cover various topics and industries, including business, education, marketing, and more. Customize these templates to suit your specific needs and add flair to your presentations with vector icons, stickers, SWFs, charts, shapes, scientific symbols, and patterns. Everything you need to create the perfect presentation is at your fingertips.
Seamless Publishing Options
Mango Presentation Maker Pro offers multiple export options, ensuring compatibility in various scenarios. Save your presentations in EXE, MP4, PDF, HTML5, or ZIP formats, depending on your requirements. Whether you need to share your presentation as a standalone executable file, a video, or an interactive web page, Mango Presentation Maker Pro has you covered.
Get Mango Presentation Maker Pro for Mac – 6-Month Giveaway
For Mac users, Mango Presentation Maker Pro is the ideal solution for creating polished and captivating presentations. With its user-friendly tools and powerful features, you can produce presentations that capture your audience's attention effortlessly. And now, you have the opportunity to get Mango Presentation Maker Pro for Mac absolutely free for 6 months! Follow the steps below to claim your license key and unlock the full potential of this exceptional presentation-making software:-
Step 1. Visit the Mango Animate website and log in to your existing account or create a new one.
Step 2. From the Account menu in the upper right corner, select "Billing info" and navigate to the "Gift Card" tab on the left side.
Step 3. Paste the gift card code: LIU2-BU5Y-3ZVT-WJWS.
Step 4. Choose the "Mango PM for Mac" app and complete the captcha to upgrade to the Pro edition.
Step 5. Download the Mac program from the website and install it. Log in with your Mango Animate login information.
Enjoy 6 months of free access to Mango Presentation Maker Pro for Mac with all its powerful features!
Don't miss out on this incredible opportunity to enhance your presentation skills and captivate your audience with Mango Presentation Maker Pro. Get your free 6-month license today and revolutionize the way you create and deliver presentations.
Conclusion
Mango Presentation Maker Pro is a game-changing tool for creating interactive and captivating presentations. With its advanced features like 2D & 3D dynamic backgrounds, interactive elements, animated characters, and extensive template library, it empowers users to engage and connect with their audience like never before. And now, you have the chance to get the Professional version at a discounted price of $39, offering incredible value for a feature-rich presentation maker.