In case you are looking for a good and free photo watermark tool, I recommend using Aoao Photo Watermark. It is a paid application that costs 29.90 USD for personal use, but in this giveaway period, you can get an application license for free.
Aoao Photo Watermark for Windows 11 and 10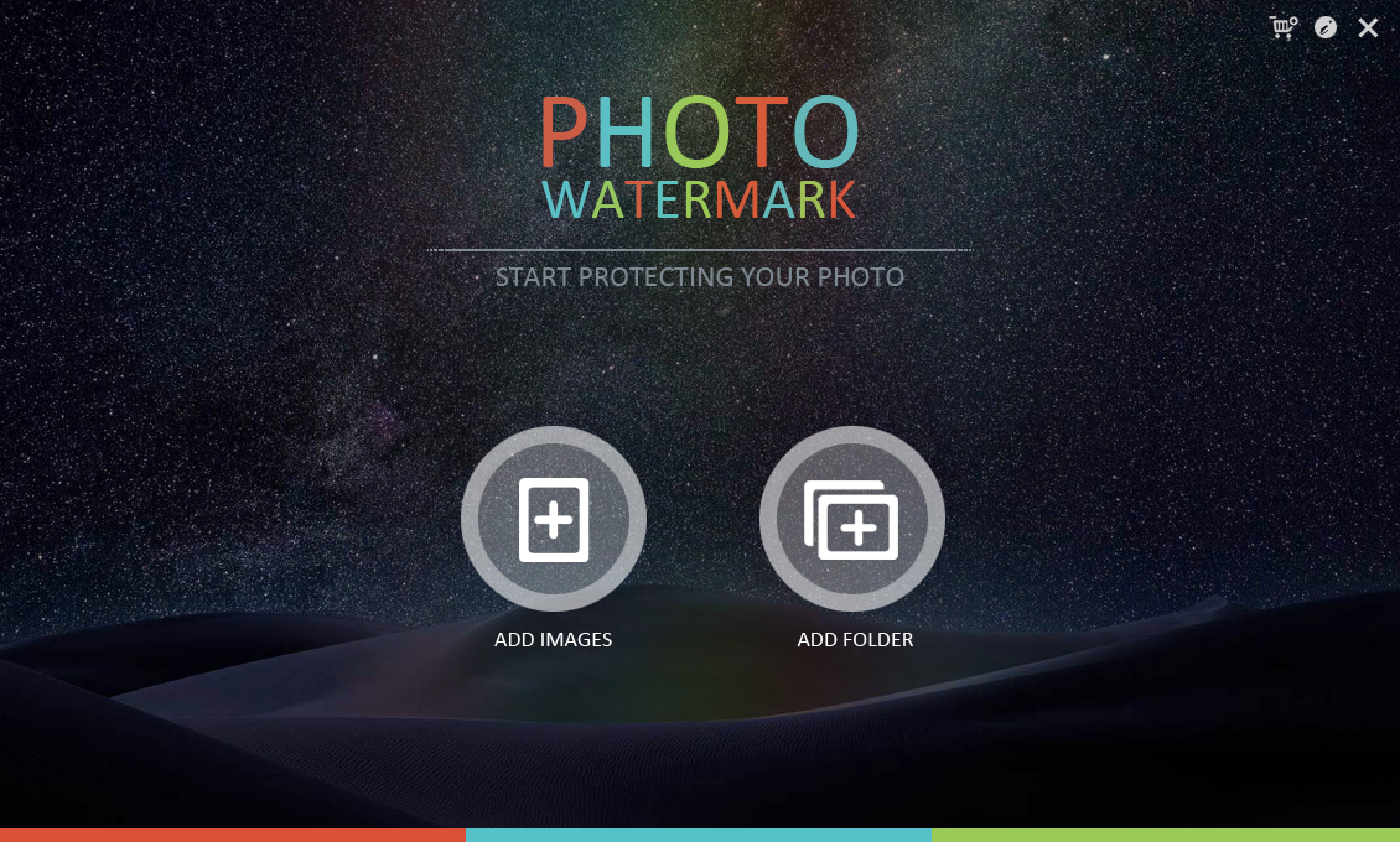 The best way to protect your digital photos from unauthorized use is to use Aoao Photo Watermark. It's easy to use and provides professional photo protection solutions for your digital photos.
In Aoao Photo Watermark, you can add a watermark to a large number of photos in batch mode. This feature will save you a lot of time. It is impossible to imagine how difficult it would be to add watermarks to hundreds of photos one by one. In batch watermarking mode, you can batch watermark 300+ photos in one minute. The watermark cannot be removed once it has been added to the photo. Therefore, please create a new folder to save your photo on the output step, or make a backup of the original.
Why do you need a Watermark Tool?
There are numerous websites online that contain a variety of videos and photos. Millions of these videos and photos are uploaded every day. If you share your photos without watermarks on the internet, someone can easily download them and upload them to their websites, and you never know what will happen in the next moment. Additionally, someone may copy and republish your photos without your knowledge. Without a watermark, someone can steal your photos and sell them without your permission if you plan to sell them online.
If you share photos with watermarks on the internet, they won't be used unauthorized. Watermarking can protect photo copyright. If you sell photos, you can first provide them with a watermark and then send the originals once you receive your payment. The watermark can also be customized by adding a logo or customized information.
Features of Aoao Photo Watermark
Text Watermark: Allows you to add a text watermark to a photo. The text can be signature, date, EXIF info, copyright symbols © ® ™, etc.
Image Watermark: You can add an image watermark to a photo with a logo, avatar, icon, etc.
Animated GIF: The application also allows you to add a watermark to an animated GIF image and keep its dynamic effects.
Photo Frame: Provide free frame materials with different styles like oil painting, modern, etc.
Crop Photo: Using this software, you can easily crop photos to select desired parts and delete unwanted parts.
Resize Photo: This enables you to resize photos to adjust photo resolution for different needs.
Batch Rename: Using this feature, you can rename hundreds of your photo files in batch mode at one time.
Photo Conversion: This easily converts photo files among all popular formats like JPG, GIF, BMP, TGA, PNG, etc.
Batch Process: Allows you to add a watermark on more than 300+ photos in just one minute. You can easily add frame, cover, crop, resize, and change the name of photos.
Aoao Photo Watermark License
To avail Aoao Photo Watermark giveaway, download the setup file from the developer website and install it on your Windows machine. Once the installation is completed, launch the software. On the main interface of the application, click the "i" icon in the top right corner and select the "Register" option in the drop-down menu. In the following screen, click the "Enter License" button. Now, copy and paste the following license key and hit the Register button to activate it free:-
WS-WSWB-6B0D300788-AC6EE7EFF1-CD9EFDFEFF