Are you a podcast enthusiast who loves to stay up-to-date with your favorite shows? If so, we have exciting news for you! Vovsoft Podcast Downloader, a powerful yet user-friendly software, is currently offering a lifetime free license through an exclusive giveaway. In this article, we will explore the features of Vovsoft Podcast Downloader and guide you on how to take advantage of this incredible opportunity to enhance your podcasting experience.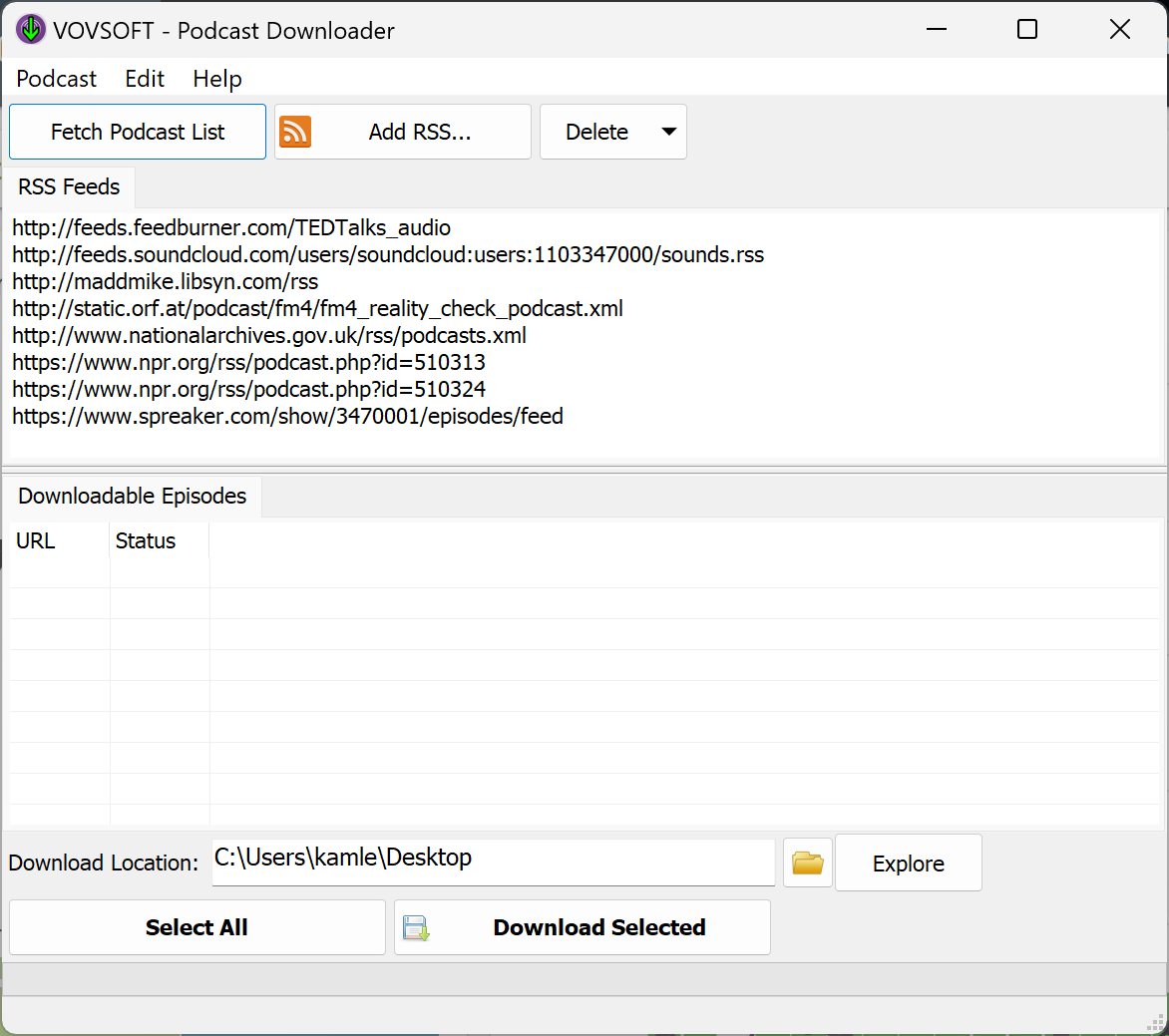 What is Vovsoft Podcast Downloader?
Vovsoft Podcast Downloader is a lightweight and intuitive software designed specifically for Windows users. It simplifies the process of downloading podcast episodes to your computer, allowing you to enjoy your favorite shows offline at your convenience. With Vovsoft Podcast Downloader, you can easily manage and download podcast files from a wide range of shows.
Key Features of Vovsoft Podcast Downloader
Seamless Podcast Downloads: With Vovsoft Podcast Downloader, you can effortlessly download podcast episodes directly to your computer. Whether you prefer to listen to podcasts on your commute or during a relaxing evening at home, this software ensures you have your favorite shows readily available.
Extensive Predefined Podcast List: The software comes with a comprehensive list of predefined podcasts that you can explore. This feature enables you to discover new shows across various genres and easily download their episodes. You'll have a vast selection of content at your fingertips.
Custom RSS Feed Support: Vovsoft Podcast Downloader allows you to add your own podcasts by inserting custom RSS feeds. This flexibility ensures that you can download episodes from your preferred shows, even if they are not included in the predefined list. Stay connected to all your favorite podcasts effortlessly.
Streamlined Podcast Management: Tailor your podcast collection to your liking. If there are podcasts in the predefined list that you're not interested in, Vovsoft Podcast Downloader enables you to remove them with just a few clicks. This way, you can focus on the shows that truly captivate you.
User-Friendly Interface: Navigating Vovsoft Podcast Downloader is a breeze, thanks to its intuitive interface. The software has been designed with user convenience in mind, ensuring a seamless and enjoyable experience throughout the podcast downloading process.
How to Get Your Lifetime Free License of Vovsoft Podcast Downloader?
To activate and use Vovsoft Podcast Downloader for lifetime free, follow these steps:-
Step 1. Visit the giveaway page and download the Vovsoft Podcast Downloader installer.
Step 2. Install the software on your Windows computer using the downloaded installer. The installation process is straightforward and hassle-free.
Step 3. Launch Vovsoft Podcast Downloader and start enjoying its features right away. The giveaway installer includes a pre-registered license code, allowing you to use the software for a lifetime free of charge.
Conclusion
Don't miss out on the opportunity to obtain a lifetime free license of Vovsoft Podcast Downloader through this exclusive giveaway. This user-friendly software provides an efficient and convenient way to download and manage your favorite podcasts, ensuring you never miss an episode. Take advantage of this offer and enhance your podcasting experience today. Happy listening!