Although Windows 11 checks for updates automatically from Microsoft Store if your PC is connected to the internet, Microsoft also provided an option to check for updates for UWP apps. That means you can quickly check for Store app updates in Windows 11. Since the latest version of any application may come with bug fixes and sometimes with new features, we recommend checking for updates manually after some days.
Windows 11 ships with a brand-new Store app and service. Microsoft Store now includes a better design and support for Android apps. Apart from that, Microsoft has also changed the policies for developers to make their life much easier. Developers can now use their own content delivery network and payment systems without sharing fees with Microsoft. Finally, the interesting thing is that Microsoft Store can now host literally any app.
This gearupwindows article will guide you to manually check updates for apps and games in the Microsoft Store on Windows 11.
How to Check Updates for Store App and Game in Windows 11?
Step 1. Launch the Microsoft Store app by clicking on its icon on the taskbar. If you have removed it from the taskbar, click on the taskbar's Windows / Search icon and then search the Microsoft Store. Click on its entry to open the same.
Step 2. When the Microsoft Store app is opened, click on the Library button on the bottom left side pane.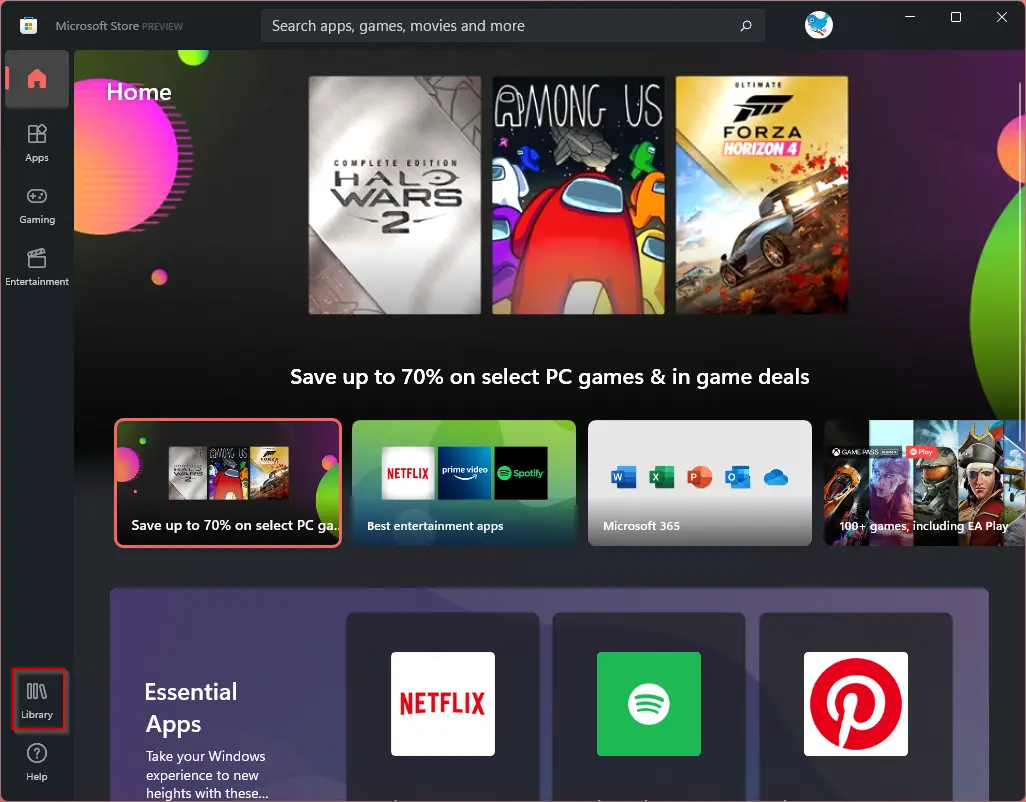 Step 3. Click on the Get updates button.
Once you complete the above steps, Microsoft Store will immediately check for available updates for your installed apps and games.
If some updates are found, Microsoft will download and install them automatically for you.
Good luck.