Windows 11 and 10 include a bunch of animation designs that make your UI experience more exciting. But, it costs your computer resources.
Windows usually animates windows whenever you minimize or maximize them. If you want, you can disable these animations to improve the performance of your PC. To do that, you need to head to the System Properties window.
In this gearupwindows article, you will learn to disable windows "minimize" and "maximize" animations on Windows 11 and 10.
How to Turn Off Windows Minimize and Maximize Animations on Windows 11 or 10?
If you want to disable or hide windows "minimize" and "maximize" animations on Windows 11 or 10, use these steps:-
Step 1. Open the System Properties window.
To do that, press Windows + R keys on the keyboard to open the Run dialog box. Next, type sysdm.cpl and hit Enter key on the keyboard.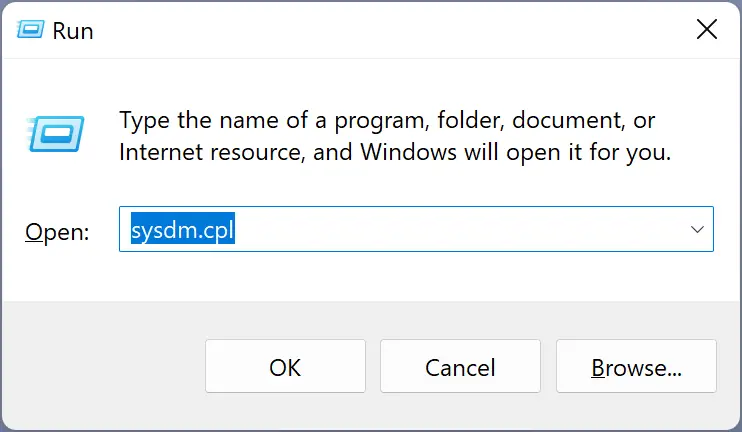 Step 2. Switch to the Advanced tab in the "System Properties" window and click the Settings button under the "Performance" section to open the Performance Options window.
Step 3. Here, switch to the Visual Effects tab and uncheck the "Animate windows when minimizing or maximizing" option to disable the animation when minimizing or maximizing windows.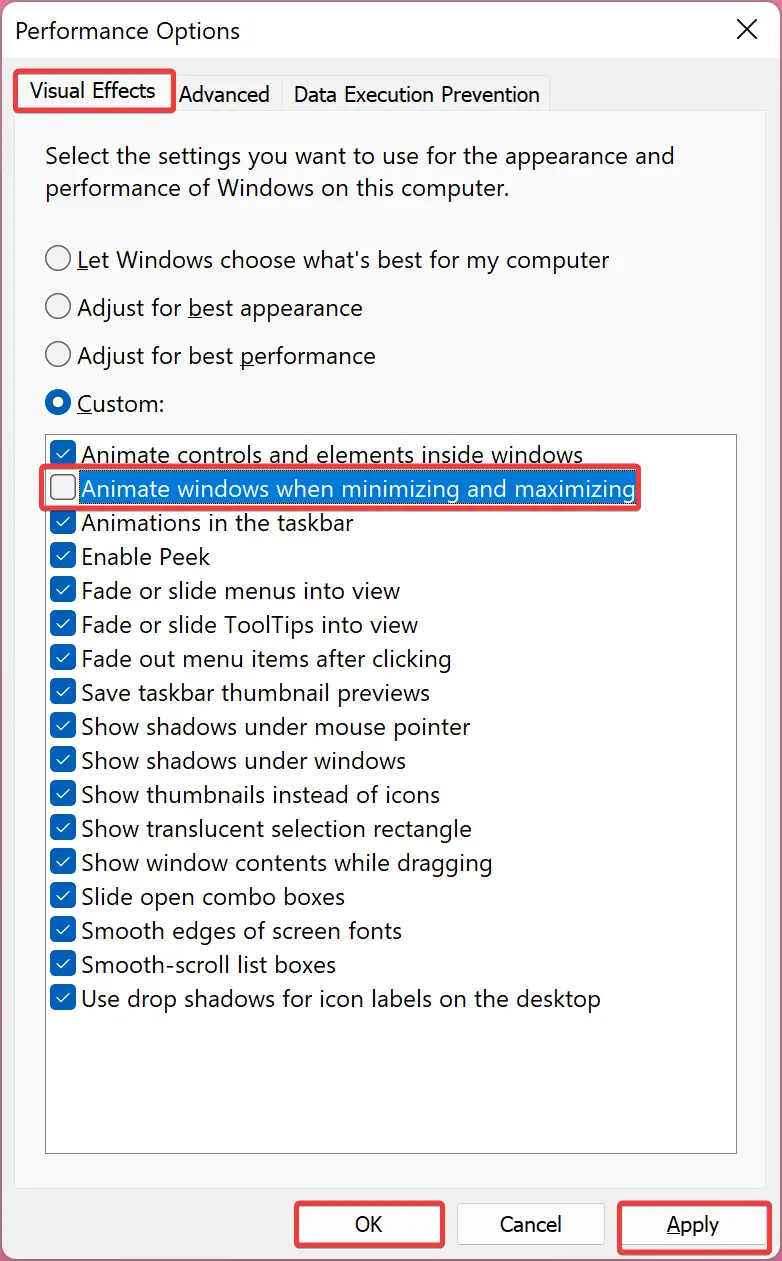 Step 4. Click the Apply button.
Step 5. Click the OK button.
Step 6. Click the OK button.
Once you complete the above steps, windows minimizing and maximizing animation effects will be disabled immediately.
From the "Performance Options" window, you can adjust various other graphical effects such as animations in the taskbar, peek, shadows under the mouse pointer, etc.
If you're using an old PC that struggles with graphical effects, disabling the visual effects could help speed things up.
In the future, if you change your mind, you can quickly enable the minimize and maximize animations on your Windows 11 or 10 by selecting the "Let Windows choose what's best for my computer" radio button and clicking the OK button. By doing so, all animations will be back again.