Privacy Protector is one of the best tools that lets you control your Windows 11 and 10 privacy issues and helps you fix them.
The Privacy Protector from SoftOrbits is an all-in-one program that lets you fix privacy issues quickly and easily on your Windows 11 and 10 computers.
Using this tool, you can disable all tracking services available on Windows 11 and 10. This will help you gain complete control over your Windows OS, and thus you can prevent Microsoft from spying on your activity.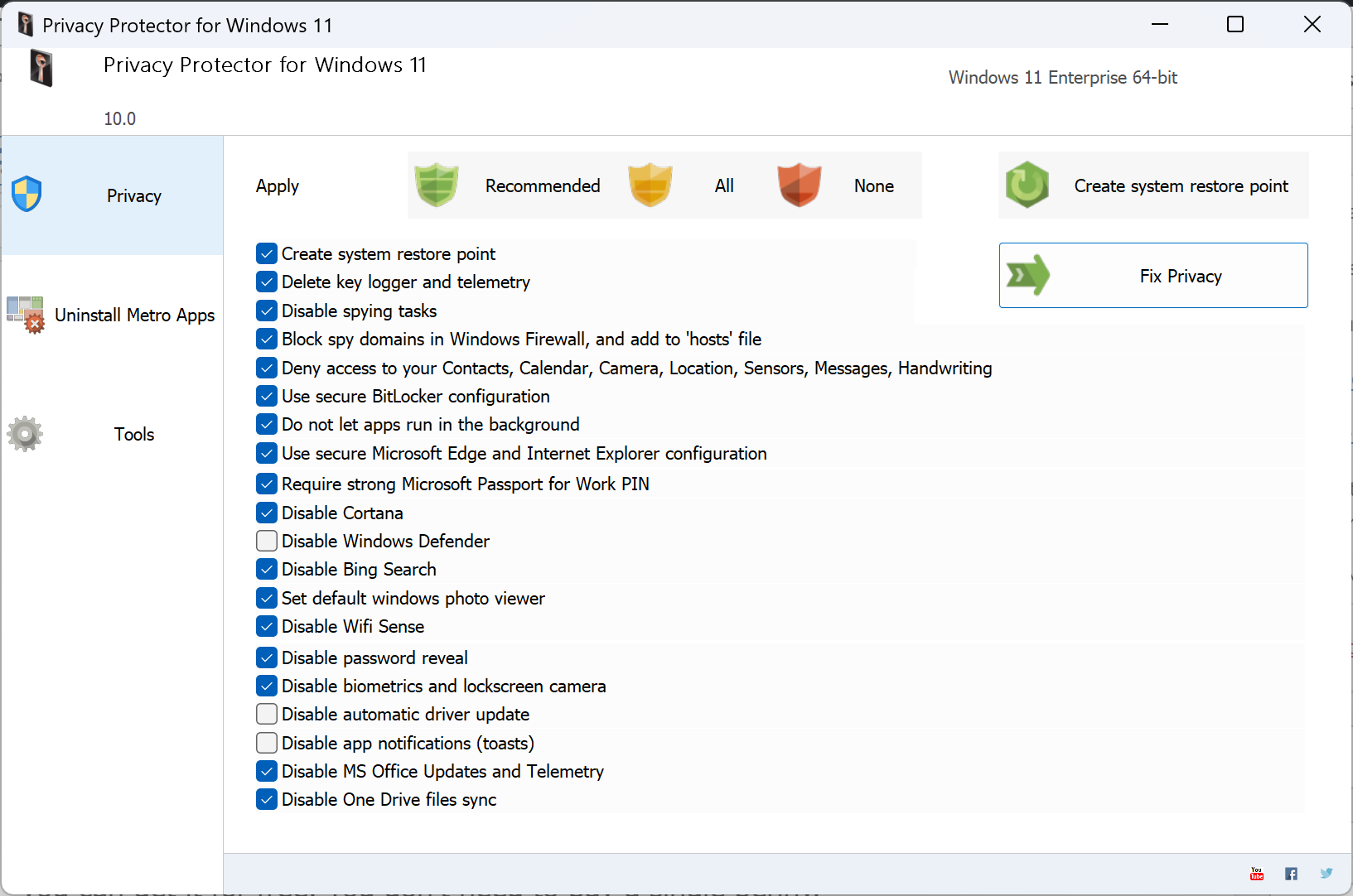 The regular cost of SoftOrbits Privacy Protector is $14.99; however, in this giveaway, you can get it for free. You don't need to pay a single penny.
Everybody knows that Microsoft collects personal information while using Windows 11 or 10, and blocking these is almost impossible, but with the Privacy Protector tool, you can minimize this. You can prevent your PC from transmitting private data to Microsoft.
If you're concerned about your privacy, you should immediately opt for a third-party privacy tool and block transmitting your personal information.
Main Features of Privacy Protector
The Privacy Protector tool includes a lot of features, a few are the following:-
Deletes or disables Telemetry
Clears and disables DiagTrack Log
Stops, blocks, or removes over 37 tracking services, including tracking activities discovered in Windows services such as Cortana background tracking services, Media Center, Customer Experience Improvement Program, Power Efficiency Diagnostics, Family Safety Monitor, Office ClickToRun Service Monitor, Application Experience, Office Telemetry, Disk Diagnostic, Media Center and Windows Search.
Disables Keylogger, preventing Microsoft from collecting information you type on your keyboard.
Disables Windows Defender.
Disables Cortana to prevent background collection and transmission of data recorded with your microphone and webcam.
Disables Windows Update, allowing you to block unwanted updates.
Selectively rolls back specific Windows Updates enabling tracking features (for Windows 11, 8.1, 8, and 7).
Disables certain Telemetry and tracking modules in Microsoft Office 2016.
Optionally blocks Microsoft Office updates.
Enables users to uninstall OneDrive.
Windows 11 Privacy Tool Enables disabling Bing Search.
Enables uninstalling built-in and non-removable Metro and Universal applications, releasing RAM and effectively stopping additional tracking performed by these applications.
Enables the ability to remove all Metro and Universal applications, effectively bringing your Windows 11 installation as close to Windows 7 as at all possible (you'll have to download the old Calculator app, though).
Allows reinstalling Windows 7-8 Picture Viewer.
Blocks more than 60 Microsoft IP addresses engaged in user activity tracking on the host level (by modifying the host's file).
Blocks IP addresses from the tracking network by creating Windows Firewall rules.
Automatically creates a Restore Point before making changes to the system.
Most Privacy Fixes can be reverted if required.
Some Privacy Fixes cannot be reversed even via System Recovery.
Downloading and License Key for Privacy Protector
To gain full access to the Privacy Protector tool for free, you need to download and install the setup file from this link. Then, run the installer and complete the installation process. Once done, launch the Privacy Protector software and on the application's main interface, click the "Register" button. Here, enter the license code to activate the full version.
PPW10-WQVEY-HBWNV-SKLBR
Please note; once the firm starts a new giveaway for this application, we will update the key on this post. No new post will be created.