Win11PrivacyFix is a privacy-related software that is specially built for Windows 11. The firm, Abelssoft, has hosted a giveaway, and now you can enjoy this software for free.
As the name suggests, Win11PrivacyFix lets you fix Windows 11 privacy issues and take full control of your Win 11 machine. Using this application, you can determine what information you want to share with Microsoft and which you do not.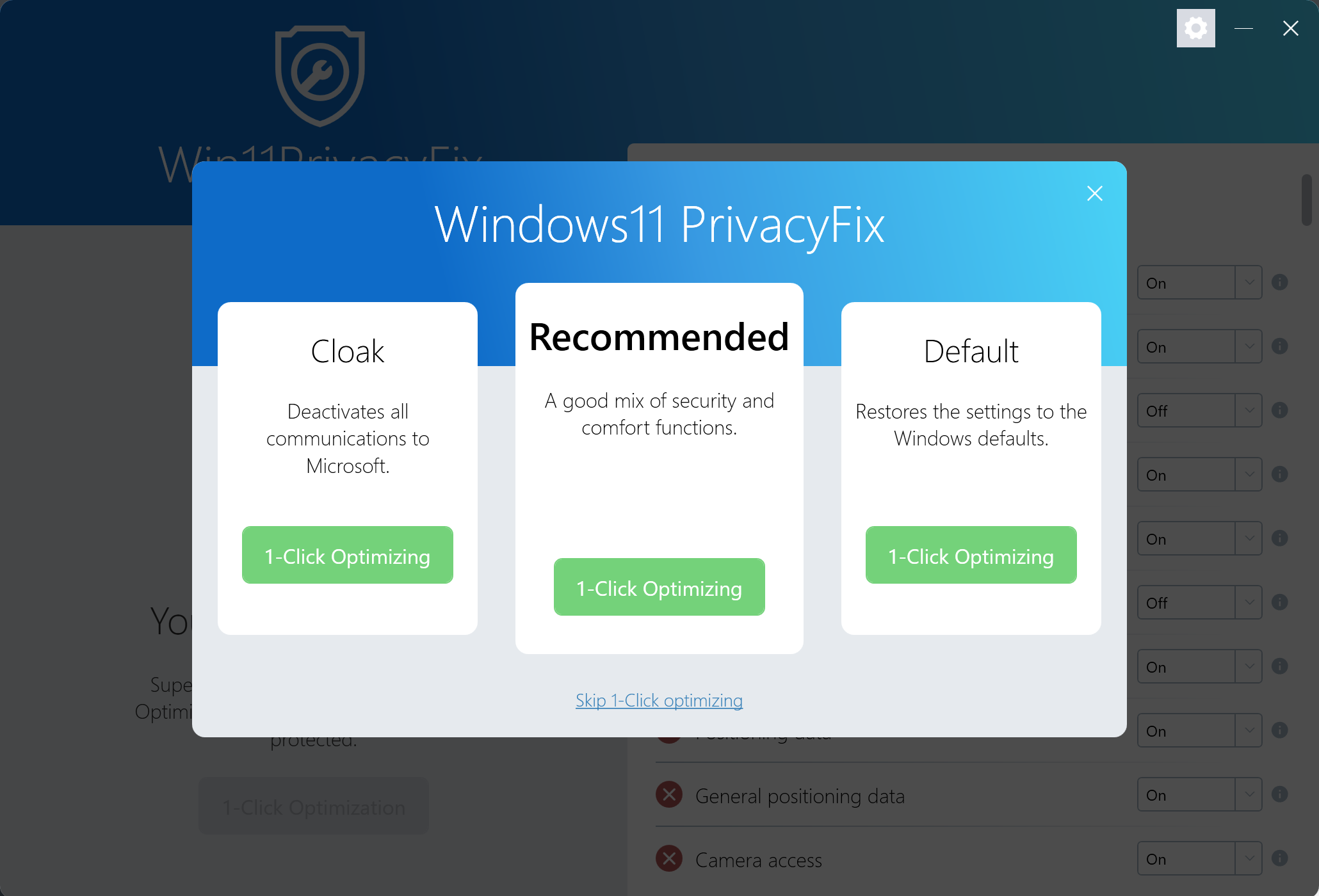 For your information, with the default settings, Windows 11 shares your personal data with Microsoft. If you want to take control of which data you want to share and which to not with Microsoft, you should install Win11PrivacyFix and configure your PC accordingly.
Windows 11 shares a lot of information with Microsoft servers in the background, and most people are unaware of it. This is done to improve the overall experience of users. However, not all Windows users are happy with this behavior and want to take control. If you are also concerned about your privacy, you can take control using Win11PrivacyFix.
Although it is possible to alter some privacy settings through Windows 11 Settings, but it is impossible to block every setting; hence, we recommend using a third-party privacy tool like Win11PrivacyFix.
Using this software, you can enable or disable several privacy settings with a click of the mouse. It's very easy to use, and straightforward options are available in this tool. For instance, you can quickly enable or disable microphone access on your Windows 11 machine.
Once you download, install and launch this application on your Windows 11 PC, you will find three predefined optimization strategies. By clicking on its dedicated button, you can apply the settings.
Clock:- This will block all communication with the Microsoft servers.
Recommended:- If you choose this method, it will give you a good balance between security and comfort.
Default:- This mode will restore Windows 11 default privacy settings.
Download Win11PrivacyFix for Free
If you need Win11PrivacyFix, you can download the pre-activated Win11PrivacyFix installer from this link.
Once downloaded, install it on your PC and enjoy this software. There is no need to enter the license key in order to use it.