Losing photos, videos, or audio files can be a frustrating experience, and many of us search for ways to recover them in their original form. With so many photo recovery tools available in the market, it can be overwhelming to decide which one is the best for you. If you are considering Yodot Photo Recovery, this article will provide you with a comprehensive overview of the software's strengths and weaknesses to help you make an informed decision.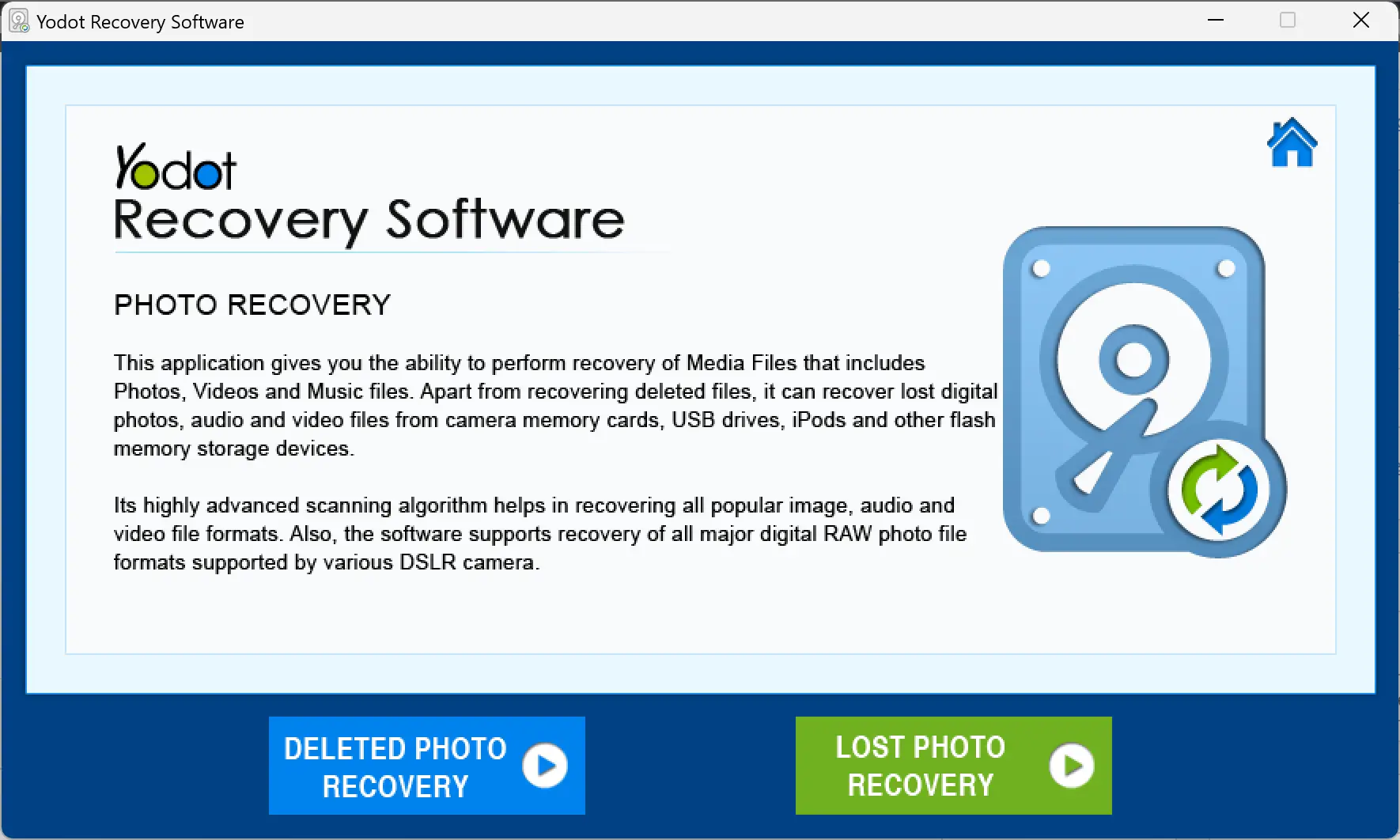 Photos and videos have become an essential part of our daily lives, capturing precious moments that we cherish forever. Whether it's a college farewell, a birthday party, or just a good profile picture, people treat their photos and videos with utmost care. For those in the media and photo industry, photos and videos hold even more significance, making it important to keep them safe and secure.
However, losing these precious memories can be a devastating experience. This is where photo recovery software comes into play. The photo recovery tool by Yodot is one such tool available online that caters specifically for recovering lost photos, videos, and other media files.
In this article, we have covered the various parameters you should be looking into in photo recovery software, such as design flow, recovery rate, use cases, support, pricing, and many more.
Parameters under which we Reviewed and Tested Yodot Photo Recovery software
Read it before you make a buying decision to understand Yodot Photo Recovery software better:-
1. User Interface
Yodot Data Recovery tool works in a read-only mode interface to safely restore photos and videos in user-desired locations. Upon installation, we found the interface of Yodot Photo Recovery is minimalistic and easy to understand. This type of design flow can help novice users to restore their deleted photos with utmost ease.
The software provides a description of every action and button, making it easy for users to interact with. Additionally, the touchpoints are super responsive.
The subtle design of not allowing users to save the data in the same folder where data is lost, combined with the minimal and user-friendly interface, creates a hassle-free experience that is free from any purchase prompts or adware.
2. Performance
The ability of photo recovery software to restore photos and videos under various data loss scenarios is crucial. So we tested Yodot Photo Recovery software under multiple data loss scenarios like accidental deletion, formatting, corruption, etc. These tests were crucial to demonstrate the software's capability to recover data.
After putting Yodot Photo Recovery software under multiple tests, we found this tool impressive as it restored photos in almost all data loss scenarios. Apart from this, it is capable of recognizing and recovering over 400 file formats, including photos and raw file formats from popular camera brands like Sony, Nikon, Canon, Kodak, Panasonic, etc.
Moreover, this tool can recover photos from various storage devices like SD cards, SSDs, external HDDs, CF cards, etc.
Some of the popular photo formats supported by the Yodot Photo Recovery tool are JPEG, PNG, GIF, TIFF, BMP, PSD, etc., and raw-image formats like CR2, NEF, ARW, RW2, DNG, etc.
3. Pricing and Other Aspects
The software has two editions. The basic edition costs $49.95, while the premium edition costs $69.95. For the additional costs of money, you will get more advanced features, such as partition recovery and advanced technical support, to assist you in your recovery process.
4. Technical Requirement
Before choosing any recovery software, it is essential to check for its technical requirements to ensure that it fits and functions properly on your Windows operating system.
Fortunately, Yodot Photo Recovery software has minimal technical requirements, making it compatible with all Windows O.S., including the latest Windows 11, 10, and its previous version.
Technical Requirements of Yodot Photo Recovery Software
Memory – Minimum 1 GB RAM
Disk Space – 50 MB for installation
System Type – Both 32bit and 64bit operating system
OS: Available for both Windows and Mac
Yodot photo recovery tool can work on the oldest as well as the latest operating systems, making it ideal for both novice users trying to recover personal pictures and professional photographers with ultra HD RAW images.
Installing this software requires only basic computer knowledge, without technical expertise. There were no hiccups or lags while installing or using the software on my laptop with 4 GB RAM and a 250 GB HDD.
Merits and Demerits of Yodot Photo Recovery Software
In this section, we have presented an in-depth analysis of the Yodot Photo Recovery tool, highlighting its benefits and drawbacks. This comprehensive overview serves as a valuable resource for anyone considering the software as a solution for data recovery needs.
Strengths
Neat user interface,
Free preview feature,
Try-and-pay feature,
Simple technical requirements,
Well-sorted data after recovery,
Good Experience with no adware or glitches.
Weaknesses
No pause option during the scan,
Long scanning time based on the data loss scenario,
The preview function does not work for office files.
Final words
Overall, our extensive testing of Yodot Photo Recovery software has demonstrated its efficiency and effectiveness in handling various data loss scenarios on modern storage devices. With a proven track record of delivering on its promises, the software provides a reliable solution for anyone looking to recover lost photos and videos. We hope this review has provided valuable insights into the software's capabilities, helping you make an informed decision before investing in a data recovery tool.
Therefore, based on our experience and analysis, we confidently recommend Yodot Photo Recovery software as an excellent tool for recovering lost photos and videos from various data loss scenarios, especially after accidental deletion, formatting, and corruption.