Are you tired of struggling with complicated screenshots and screen recording software? Do you wish there was an easier way to capture and edit your screen content? Look no further! Ashampoo Snap 14 is here to simplify the process and help you create stunning visuals effortlessly. And the best part? You can get it for free in a special giveaway!
Ashampoo Snap 14 for Windows 11 and 10
Ashampoo Snap 14 is a powerful tool that allows you to capture screenshots and record videos with just a few clicks. Whether you need to capture an entire screen, a specific region, or even a 3D fullscreen game, this software has got you covered. It offers a range of capture modes, including timed captures and collages from multiple screenshots, giving you the flexibility you need to capture exactly what you want.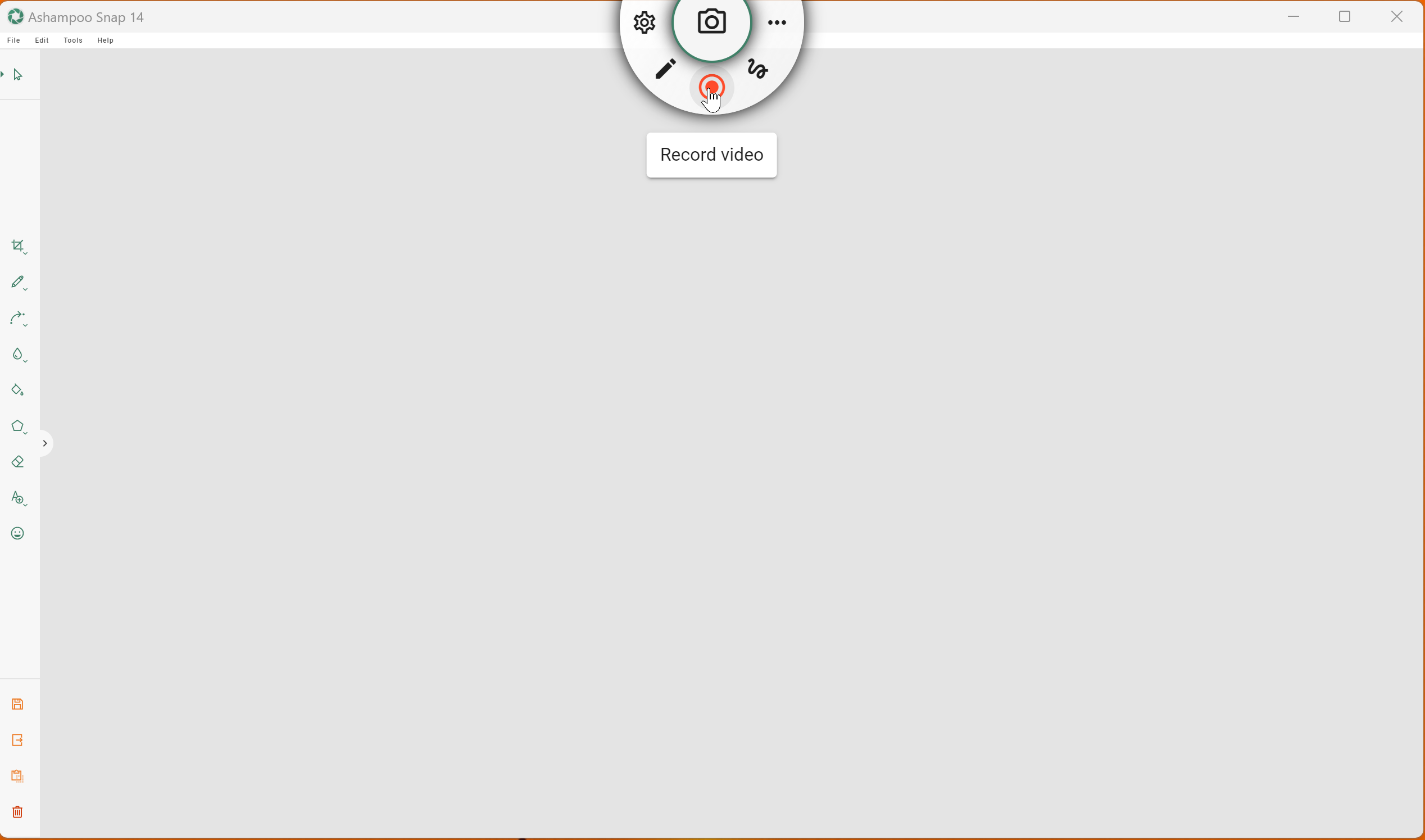 But Ashampoo Snap 14 doesn't stop at capturing. It also provides a comprehensive set of editing tools to enhance your captures and make them more meaningful. The brand-new image editor is designed with simplicity and functionality in mind. With its intuitive interface, you can annotate, illustrate, and polish your screenshots with comments, arrows, shapes, cliparts, and effects. The editing process has never been easier!
One of the standout features of Ashampoo Snap 14 is its video capturing capabilities. You can record high-quality videos with resolutions up to 4K and enjoy enhanced audio quality with higher bitrates. The software supports various video editing options, allowing you to cut and join videos, add watermarks, and even turn video cuts into animated GIFs. With Ashampoo Snap 14, you can create engaging tutorials, instructional videos, or presentations with ease.
What sets Ashampoo Snap 14 apart from other similar tools is its user-friendly nature. Even if you've never used screenshot software before, you'll be up and running within minutes. The streamlined design and optimized workflows ensure that you can work productively without any distractions. You can focus on your projects and let Ashampoo Snap 14 take care of the technicalities.
Free Giveaway License for Ashampoo Snap 14
Now, here's the exciting part: You have the chance to get Ashampoo Snap 14 for free in a special giveaway! Simply visit the official giveaway page of Ashampoo Snap 14, enter your email address, and click on the "Request full version key" button. Then, log in with your Ashampoo account or create a new one. The license code will appear on the giveaway page, copy and keep it in a safe place. Now download and install the software from here. During the installation process, you will be asked to provide your email address to activate the software. Once you fill in the required information, you can log in to your Ashampoo account, and voila! The full version key for Ashampoo Snap 14 will be waiting for you.
Don't miss out on this fantastic opportunity to upgrade your screenshot and screen recording game. Ashampoo Snap 14 offers a perfect balance of simplicity and functionality, making it an indispensable tool for home office work, tutorials, communication, and more. With its intuitive interface, powerful features, and now with the chance to get it for free, Ashampoo Snap 14 is a must-have for anyone looking to capture and edit their screen content with ease.
Remember, this giveaway won't last forever, so make sure to seize the opportunity and get Ashampoo Snap 14 today. Capture, edit, and communicate like a pro with this user-friendly software. Download it now and unlock a world of possibilities!
Conclusion
In conclusion, Ashampoo Snap 14 is the ultimate solution for simplifying the process of capturing and editing screen content. With its powerful capture and editing tools, intuitive interface, and high-quality video capabilities, it caters to all your screenshot and screen recording needs. And now, with the chance to get it for free in a special giveaway, there's no reason to hesitate. Upgrade your screenshot and screen recording game today with Ashampoo Snap 14 and unlock a world of possibilities. Don't miss out on this opportunity—download it now!
You might also be interested in a free license for Ashampoo Snap 12.