In today's digital age, maintaining connections with our loved ones can sometimes feel impersonal. While social media and messaging apps offer convenient ways to stay in touch, there's something special about receiving a physical greeting card. It's a tangible reminder that someone took the time and effort to send you a heartfelt message. If you've been searching for a user-friendly way to create personalized photo greeting cards, look no further than Ashampoo Photo Card 2.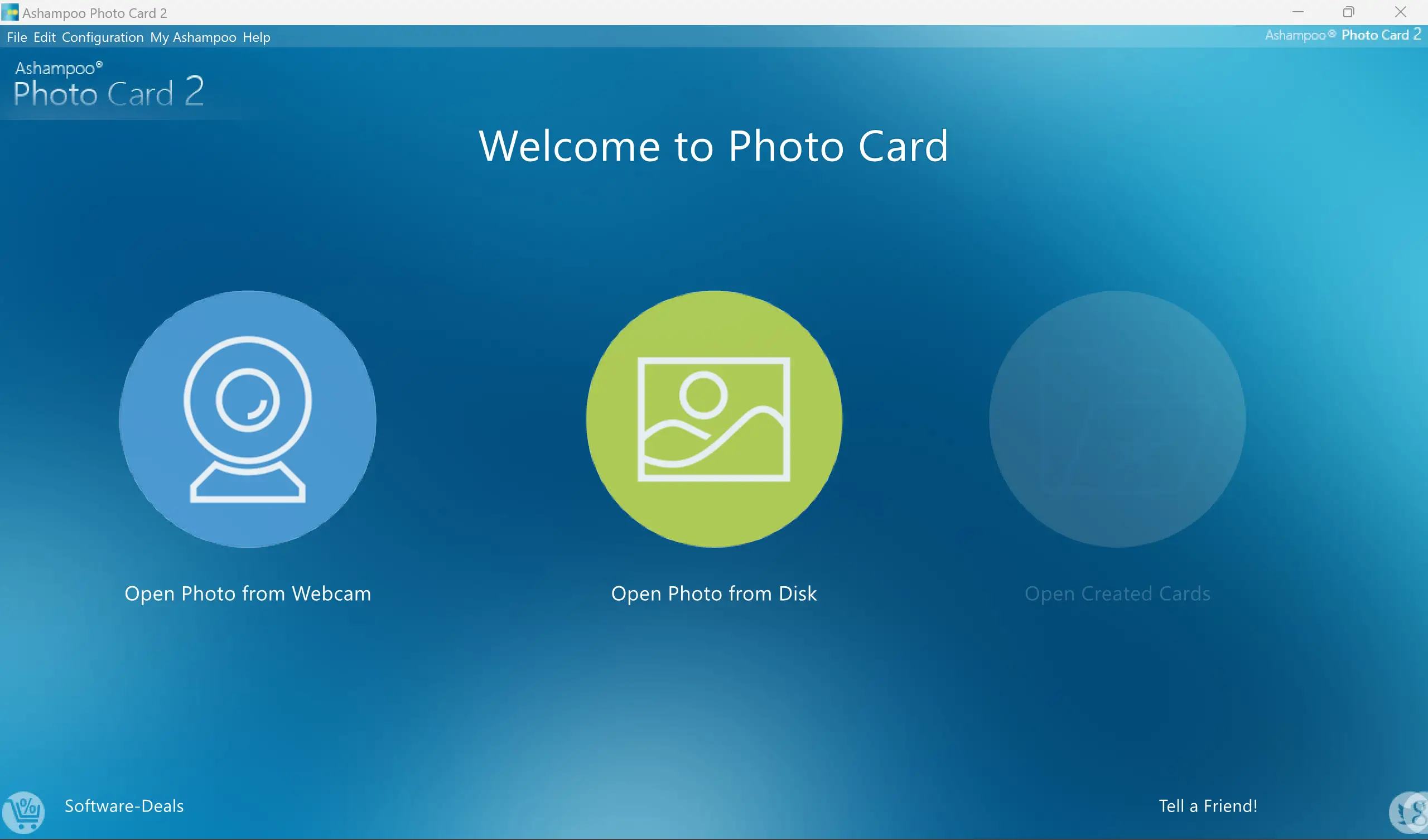 Ashampoo Photo Card 2 is a fantastic software application that allows you to transform your cherished photos into elegant and customized greeting cards. Whether it's for a birthday, wedding, or holiday celebration, this tool provides a quick and easy solution to add a personal touch to your greetings.
The user interface of Ashampoo Photo Card 2 is designed with simplicity in mind. Even if you're not tech-savvy, you'll find it incredibly easy to navigate through the various features and create stunning cards. Simply choose your preferred photo source, whether it's selecting an image from your collection or capturing a snapshot using your PC's webcam.
Once you have your photo ready, Ashampoo Photo Card 2 offers a wide range of thematic templates for every occasion. Whether you're aiming for a festive Christmas card or an elegant wedding invitation, you'll find the perfect template to suit your needs. Additionally, the software comes with an extensive clipart library, allowing you to add extra decorative elements to your cards and unleash your creativity.
One of the standout features of Ashampoo Photo Card 2 is its built-in image editing capabilities. You can easily adjust the size, brightness, contrast, and color saturation of your photos without the need for additional editing tools. If you're in a hurry, the 1-click image optimization feature automatically enhances your photos with just a single click, ensuring that they look their best.
Sharing your personalized cards is a breeze with Ashampoo Photo Card 2. You can send your creations through email directly from the software or upload them to popular platforms like Ashampoo Web, Facebook, or Picasa. If you prefer the traditional route, you can also save and print your cards to surprise your loved ones with a classic paper greeting card.
Ashampoo Photo Card 2 truly empowers you to unleash your creativity and design unique cards for any occasion. With its user-friendly interface, you can easily navigate through the program and customize your cards to reflect your personal style. The software offers various customization options, including the ability to adjust contrast, brightness, and opacity. You can even add fun elements like stamps, hats, wigs, glasses, and emotions to make your cards truly one-of-a-kind.
Get Ashampoo Photo Card 2 for Free
The best part? You can get Ashampoo Photo Card 2 for free! By visiting the giveaway page and following a few simple steps, you can obtain a license code to activate the software. Once installed, you'll have access to all the features and templates to create stunning photo greeting cards without spending a dime.
Conclusion
In conclusion, Ashampoo Photo Card 2 is the perfect solution for anyone looking to create personalized photo greeting cards. With its user-friendly interface, extensive template library, and built-in image editing capabilities, you can quickly and easily design beautiful cards for any occasion. Don't miss out on the opportunity to connect with your loved ones in a more heartfelt and personal way. Download Ashampoo Photo Card 2 today and start spreading joy with your customized photo greeting cards.