In the fast-paced world of digital music, maintaining an organized and well-tagged music collection can be a daunting task. Fortunately, Abelssoft Tagman 2023 emerges as a real superhero for music enthusiasts, offering an innovative solution to effortlessly organize your music library. The best part? We bring you an exclusive free giveaway opportunity to experience the full power of Abelssoft Tagman 2023!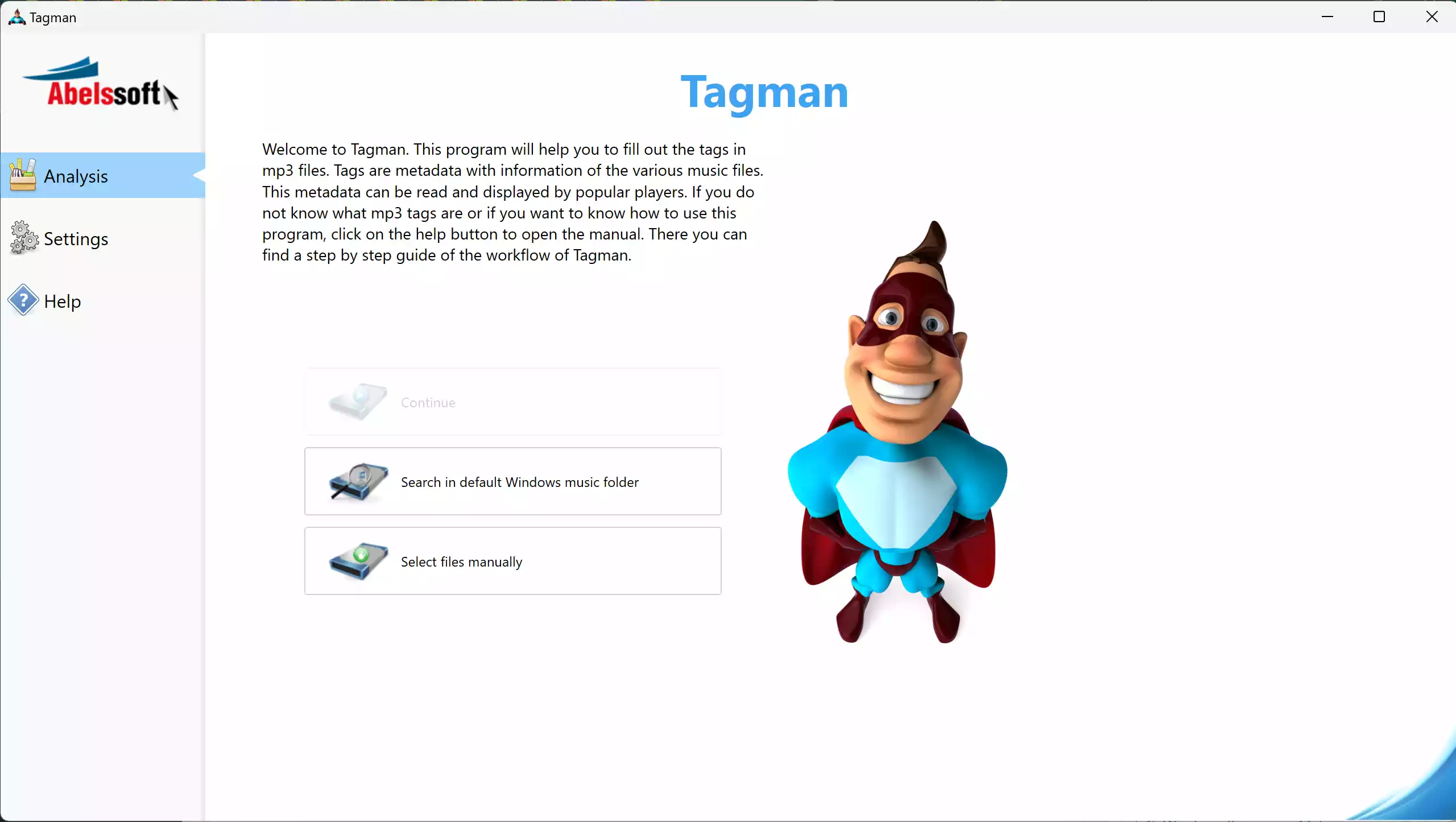 Why Abelssoft Tagman 2023?
1. One-Click Organization: Abelssoft Tagman streamlines the process of organizing your music library with just a button press. Say goodbye to the hassle of manually entering song details – let Tagman do the heavy lifting for you.
2. Innovative Fingerprint Technology: Tagman goes beyond basic tagging by employing advanced fingerprint technology. It analyzes each piece of music and generates a unique fingerprint to ensure accurate matching and tagging.
3. Edit Multiple Files Simultaneously: Tired of editing one track at a time? Tagman allows you to edit multiple files simultaneously, saving you time and effort in customizing your music metadata.
4. Automatic Folder Structures: Take control of your music organization by letting Tagman create a sorted folder structure on demand. No more hunting for misplaced files – Tagman does the organizational work for you.
5. Album Cover Download: Enhance the visual appeal of your music collection by letting Tagman automatically search and download album covers with a simple button press.
6. Full Control with Validation Mode: Missing information? Tagman suggests and validates automatically, ensuring your music library is complete and accurate.
7. Ready for Windows 11: Tagman is fully compatible with Windows 11, as well as other common Windows systems, ensuring a seamless experience on your preferred operating system.
8. Own Folder Structure: Tagman doesn't just tag your music; it automatically organizes your songs on your hard drive based on the tags, maintaining a tidy and accessible music collection.
Organized Music Library
Tagman's top-rated MP3 tag editor provides an easy way to update and edit metadata, allowing you to organize and categorize your music effortlessly. Correct or add information like artist names, album titles, genre, and release years to make searching and creating playlists a breeze.
Consistency and Compatibility
Thanks to Fingerprint Technology, properly tagged MP3 files ensure compatibility across various music players, streaming services, and software applications. Tagman can even research missing information on the internet, and download album covers automatically, providing a comprehensive overview of your music collection.
Rename Music Files
Tagman not only edits tags but also allows you to rename music files according to different schemes of your choice. Maintain your custom metadata even when transferring files to different devices or sharing them with others.
How to Get the Full Version for Free?
Step 1. Download the giveaway version from this link.
Step 2. Install the app by running the setup file.
Step 3. Open the app and, when prompted for activation, enter your email, first name, and last name.
Step 4. Check your email for a confirmation message from Abelssoft, click the link, and enjoy the full version of Abelssoft Tagman 2023 for free.
Conclusion
Don't miss this exclusive opportunity to transform your music organization experience with Abelssoft Tagman 2023. Take advantage of the free giveaway and unlock the full potential of this music superhero. Say goodbye to chaos and hello to a well-organized, seamlessly tagged music collection!