In the current era where our digital lives are tethered to our smartphones, managing and transferring data seamlessly becomes a necessity. Recognizing the evolving needs of iPhone users, Apeaksoft's iPhone Transfer emerges as a front-runner. And now, the good news is that it's available for an exclusive free giveaway!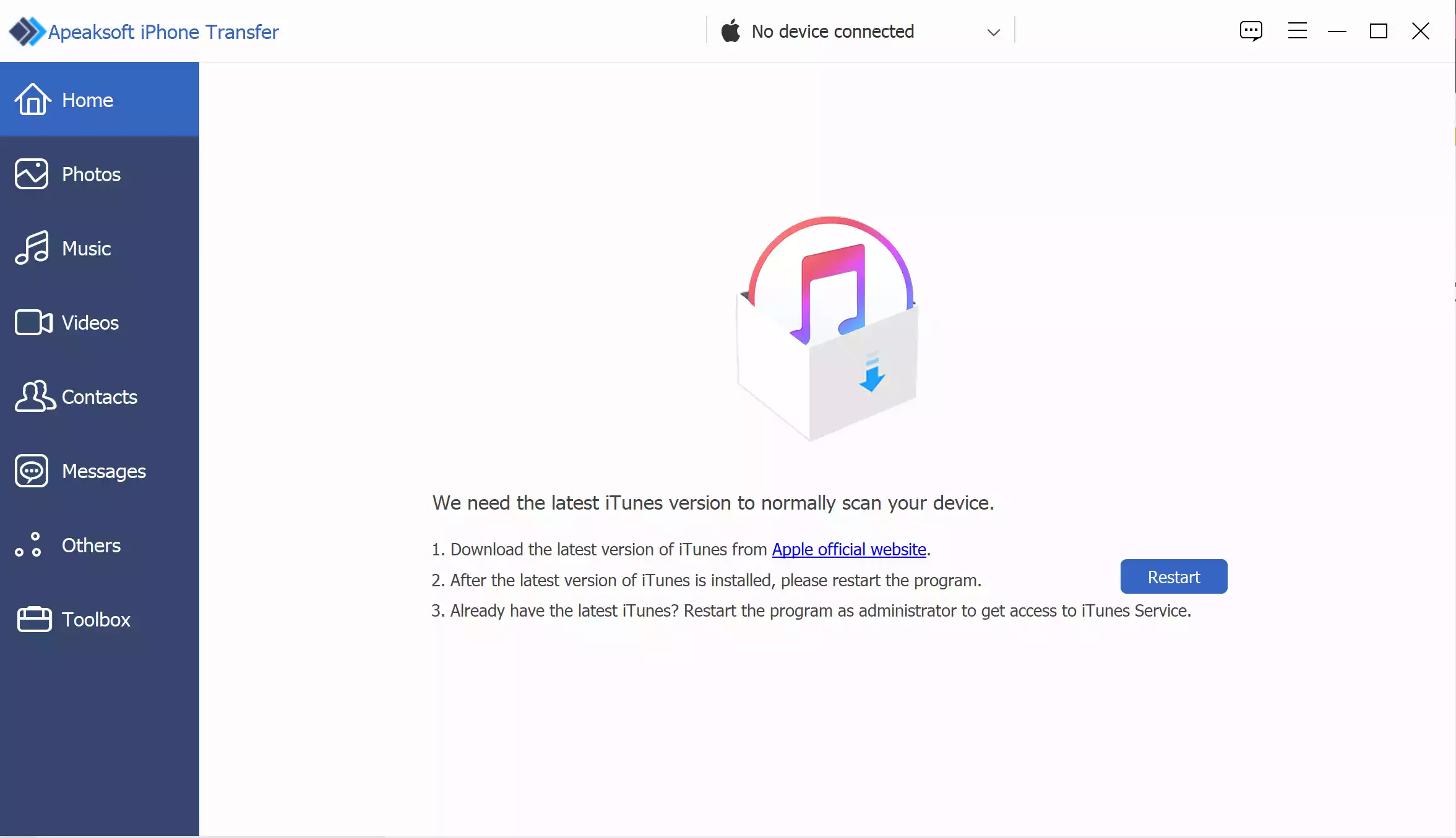 A Brief Overview of Apeaksoft iPhone Transfer
Apeaksoft iPhone Transfer is not just another data transfer software; it's a comprehensive solution to all your iPhone management needs. Whether you wish to backup your photos, edit contact details, or manage your media library, this tool ensures you can do it all without the need for multiple applications.
Key Features You Shouldn't Miss
Data Cross-Transfer for iOS Devices: Move data effortlessly among different iOS devices, PCs, and iTunes. Whether it's photos, music, videos, or contacts, the transfer process is a breeze.
HEIC Image Conversion: Stressed about the compatibility of your HEIC images? Apeaksoft iPhone Transfer converts them for you.
Ringtone Creation: Add a personal touch to your iPhone by creating custom ringtones using your favorite tracks.
One-Stop Contact Management: Edit, delete, backup, restore, and even de-duplicate contacts directly from the software.
Playlist Management: Organize your music by creating, renaming, or deleting playlists. You can even add files or folders from your PC directly into these playlists.
User Experience
The user interface is intuitive, ensuring that even those new to such software can navigate through the features with ease. Step-by-step guides are available, aiding in processes like data transfer between devices.
How to Avail the Free Giveaway?
Here's the simple process to get Apeaksoft iPhone Transfer without spending a dime:-
Step 1. Visit the giveaway page.
Step 2. Enter your details and click the Get Now button.
Step 3. Check your mailbox for the registration information.
Step 4. Download the software and register using the provided details. Voila! You have a one-year free access.
Why Opt for Apeaksoft iPhone Transfer?
With so many software options available in the market, why should Apeaksoft iPhone Transfer be your go-to choice?
Security: The software ensures a 100% security check, making sure your data remains uncompromised.
Versatility: It's not just a transfer tool; it's a comprehensive iPhone management solution.
Cost-Effective: With the current 50% off offer and the exclusive free giveaway, it's a deal you shouldn't miss.
Conclusion
Apeaksoft iPhone Transfer embodies the essence of what a modern-day iPhone user needs – simplicity, versatility, and efficiency. Whether you're a professional looking for an efficient data management solution or someone who just wants to streamline their iPhone's data, this tool is for you. And with the exclusive free giveaway on offer, there's no reason not to give it a try!