There's a saying that a picture speaks a thousand words, but in today's digital era, it might be more apt to say that a GIF speaks a million. GIFs have taken the internet by storm, transforming the way we communicate, react, and even market products. Recognizing this trend, ThunderSoft has decided to gift the digital world with an opportunity too good to pass up: a free giveaway of their renowned Video to GIF Converter!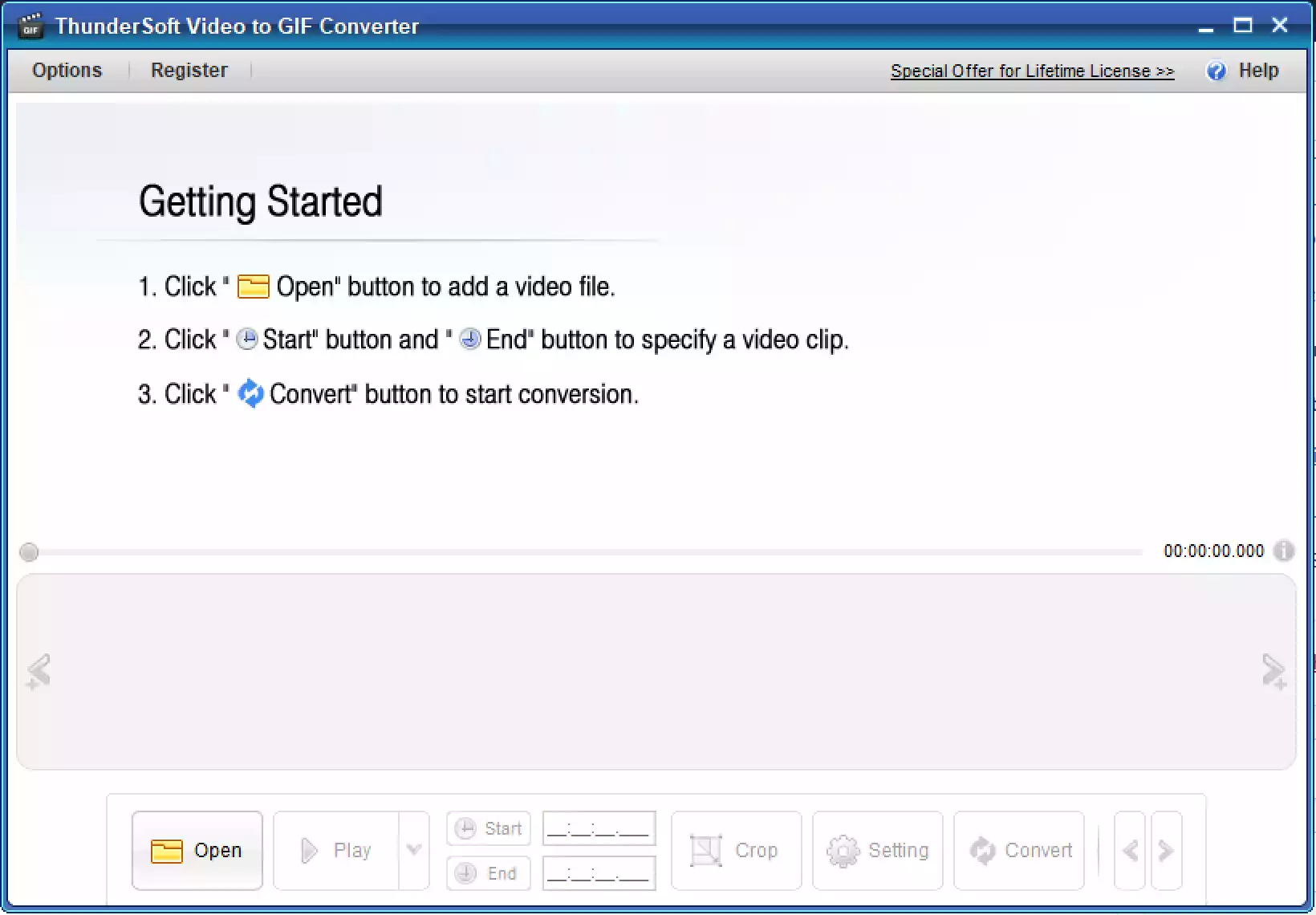 Why the Hype Around ThunderSoft Video to GIF Converter?
ThunderSoft's Video to GIF Converter isn't just another software. It's a powerful tool designed for both amateurs and professionals. This software allows users to:-
Preview videos frame by frame: Perfect for those wanting to capture that exact moment.
Crop with precision: Ensure your GIF captures only the desired segment.
Add text and logos: A boon for businesses looking to brand their GIFs.
Delete unwanted frames: A feature ensuring that your GIF remains clutter-free.
Customize play speed and replay times: Essential for creating engaging and interactive GIFs.
Support for multiple formats: Be it mp4, avi, wmv, or any popular video format, this converter has got you covered.
The Giveaway Details
To celebrate the ever-growing popularity of GIFs and to give back to their supportive community, ThunderSoft is giving away their Video to GIF Converter for a limited time. Here's how you can grab yours:-
Step 1. Simply visit ThunderSoft's official website and download the giveaway version installer.
Step 2. Unzip it into a folder and run the setup file.
Step 3. After installation launch the software.
Step 4. Enter the following details and hit the Register button:-
Registration Email: [email protected]
License code: G63AV00X30Y50192X391W0910
Why Should You Participate?
Apart from the obvious benefit of getting a premium software for free, this tool can be a game-changer for:-
Digital Marketers: Use GIFs in campaigns for higher engagement.
Content Creators: Enhance blogs, articles, and videos with relevant GIFs.
Business Owners: Create branded GIFs for promotions and ads.
Everyone Else: Let's face it, who doesn't love a good GIF?
In Conclusion
The Free ThunderSoft Video to GIF Converter giveaway is an opportunity you wouldn't want to miss. Whether you're a professional looking to enhance your digital content or someone who simply loves GIFs, this is your chance to own a top-tier converter without spending a dime. So, mark your calendars and get ready to grab yours!