In the ever-evolving landscape of technology, safeguarding your digital privacy is paramount. With the rising concerns about data security, having a robust solution to erase your sensitive information becomes essential. Enter Donemax Data Eraser for Mac – a cutting-edge software designed to help you securely wipe your data, and here's your chance to get it for free through an exclusive Mac giveaway!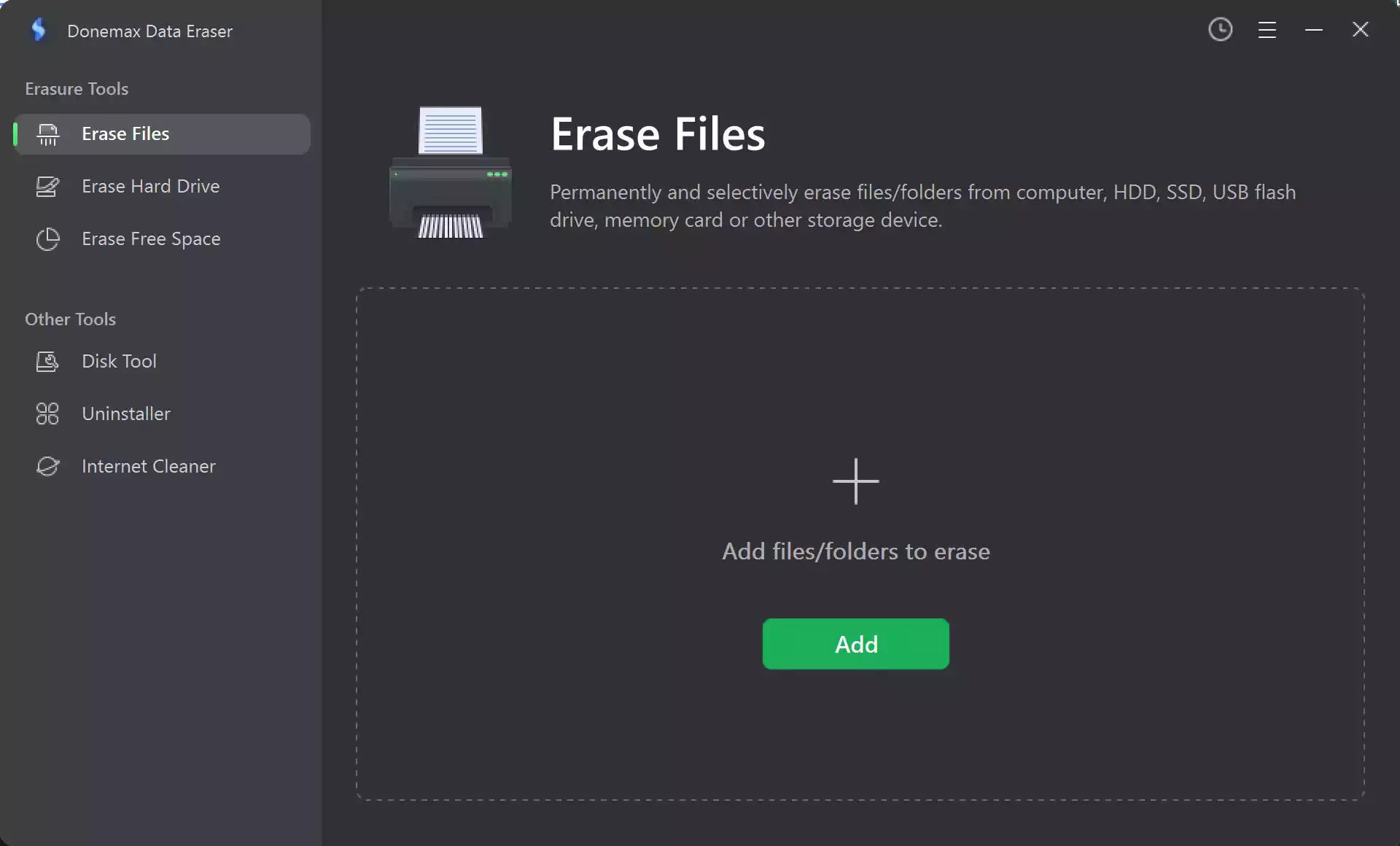 Unveiling Donemax Data Eraser for Mac
Donemax Data Eraser for Mac is not just another data eraser – it's a comprehensive solution designed to meet government, military, and industry data erasure standards. Whether you're preparing to sell your Mac, donate it, or recycle it, this software ensures that your sensitive information is permanently erased and unrecoverable.
Key Features
1. Total Compatibility: Donemax Data Eraser for Mac is engineered to run seamlessly on Macs equipped with ARM-based M1/M2, T2 chips, and supports macOS 14 Sonoma down to OS X 10.9. This ensures that users across different Mac generations can benefit from its advanced data erasure capabilities.
2. 100% Data Destruction: Meeting stringent international erasure standards, including HMG Infosec Standard 5, DoD 5220.22-M ECE, and more, this software guarantees 100% data destruction. Your files are wiped to a level where even third-party recovery tools cannot retrieve them.
3. Powerful Erasure Options: Choose from three flexible data erasing modes to suit your needs – selectively erase files, wipe an entire hard disk, or clear unused disk space. Donemax Data Eraser for Mac provides you with the flexibility to tailor the erasure process to your specific requirements.
The Exclusive Mac Giveaway
Now, the exciting part – the exclusive Mac giveaway! Follow these steps to secure your free license key and start safeguarding your digital privacy:-
Step 1. Visit the official Donemax Data Eraser for Mac website and download the installer by clicking here.
Step 2. Once downloaded, install the software on your Mac. Launch it, and you'll be prompted to enter a license code.
Step 3. Use the exclusive license key provided below to activate the full version of Donemax Data Eraser for Mac:
KI2VP-2WGN3-CW1ER-1L23E-7LS5G
Enjoy a lifetime of secure data erasure for free!
Conclusion
In a world where digital security is non-negotiable, Donemax Data Eraser for Mac emerges as a powerful ally. This exclusive Mac giveaway presents a unique opportunity to fortify your data privacy without any cost. Download, install, and activate your free license today to experience the ease and efficiency of securely wiping your data with Donemax Data Eraser for Mac. Don't miss out on this limited-time offer – safeguard your digital world effortlessly!