In the digital age, safeguarding your sensitive information is paramount, and the latest Donemax Data Eraser 2.0 is here to make that task easier than ever. Offering a rare opportunity with a Free Windows Giveaway, this software ensures that your data stays secure for a lifetime.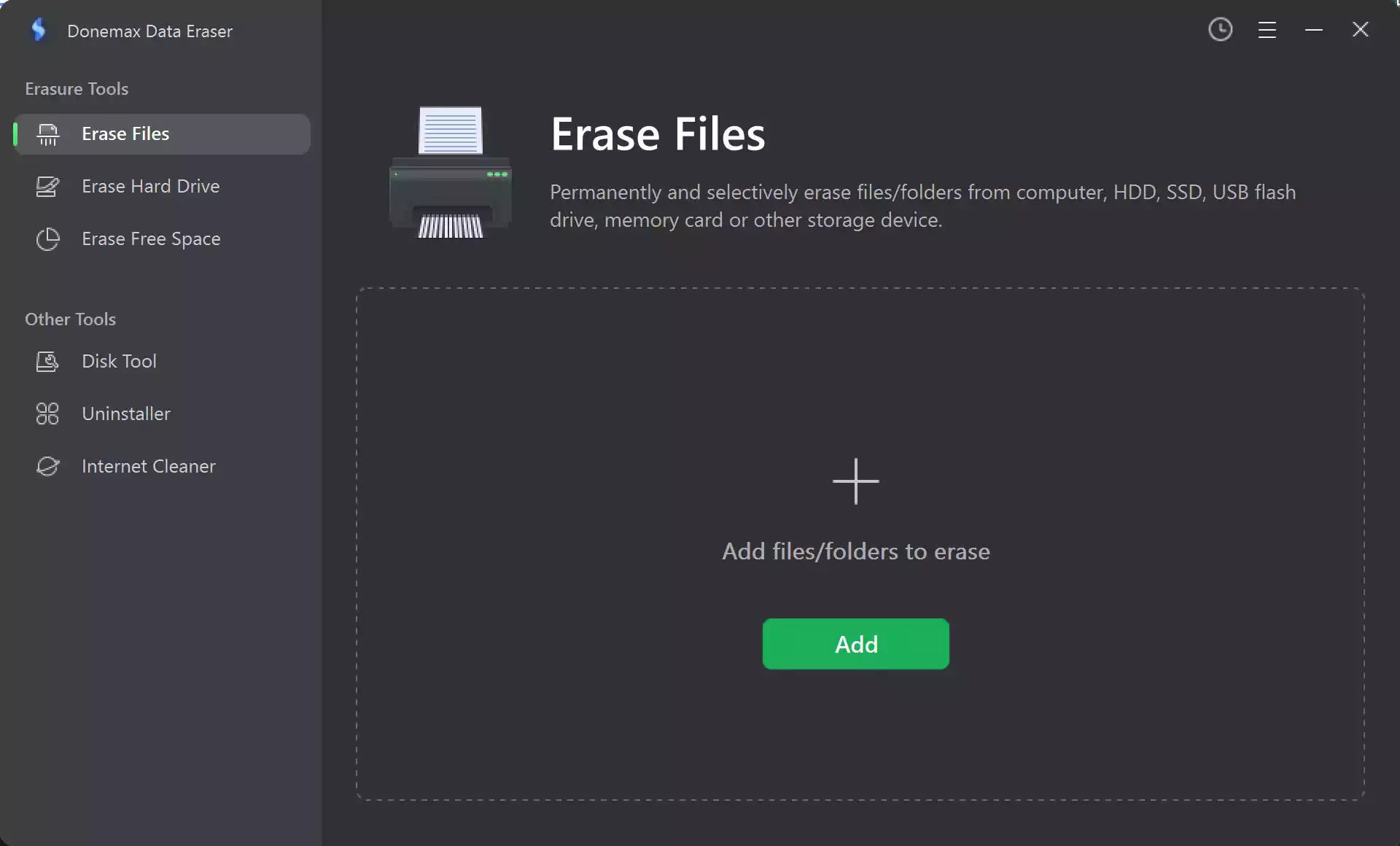 Why Donemax Data Eraser 2.0?
1. Unparalleled Data Security: Donemax Data Eraser adheres to government, military, and industry standards, guaranteeing the permanent and secure erasure of data. Utilizing certified deletion algorithms such as HMG Infosec Standard 5, Peter Gutmann's algorithm, and more, it leaves no room for recovery by any third-party software.
2. Wipe Various Storage Devices: Whether it's your hard drive, SSD, USB flash drive, memory card, or any other storage device, Donemax Data Eraser can securely wipe it. The software supports a wide array of devices, making it a versatile solution for all your data erasure needs.
3. Erase Internet Activity Traces: Not just limited to physical storage, Donemax Data Eraser also takes care of your digital footprint. It can clean sensitive traces of daily internet activities, including cookies, temporary files, and passwords, enhancing your online privacy.
4. User-Friendly Interface: With an intuitive interface and helpful wizards, the software is designed for users of all levels. No expert skills are needed. Follow the three simple steps – select what to erase, choose files, and click 'Erase Now' – and your data will be securely and permanently wiped.
How to Get the Donemax Data Eraser License Key for Free?
Step 1. Visit the official website and download the installer for Donemax Data Eraser version 2.0.
Step 2. Run the .exe file to install the software on your Windows PC.
Step 3. Enter the provided license code (ZBUHH-I3CRL-45NS4-UJVAS-2ENEL) to enjoy the full features of Donemax Data Eraser for a lifetime, absolutely free!
Act Now – Limited Time Offer
This exclusive Free Windows Giveaway won't last forever. Take control of your data security with Donemax Data Eraser 2.0, and enjoy a lifetime of worry-free computing. Secure, wipe, and protect – because your data deserves the best.
Don't miss out – download your free copy today!