In the dynamic world of multimedia creation, having a versatile and user-friendly DVD and Blu-ray burning software is essential for transforming your captured moments into lasting memories. AnyMP4 DVD Creator stands out as an all-in-one solution, offering a powerful toolkit and an intuitive interface that caters to both beginners and seasoned creators. What's even more enticing? You can currently snag a free 1-year giveaway license, allowing you to dive into the world of professional-grade DVD and Blu-ray production without breaking the bank.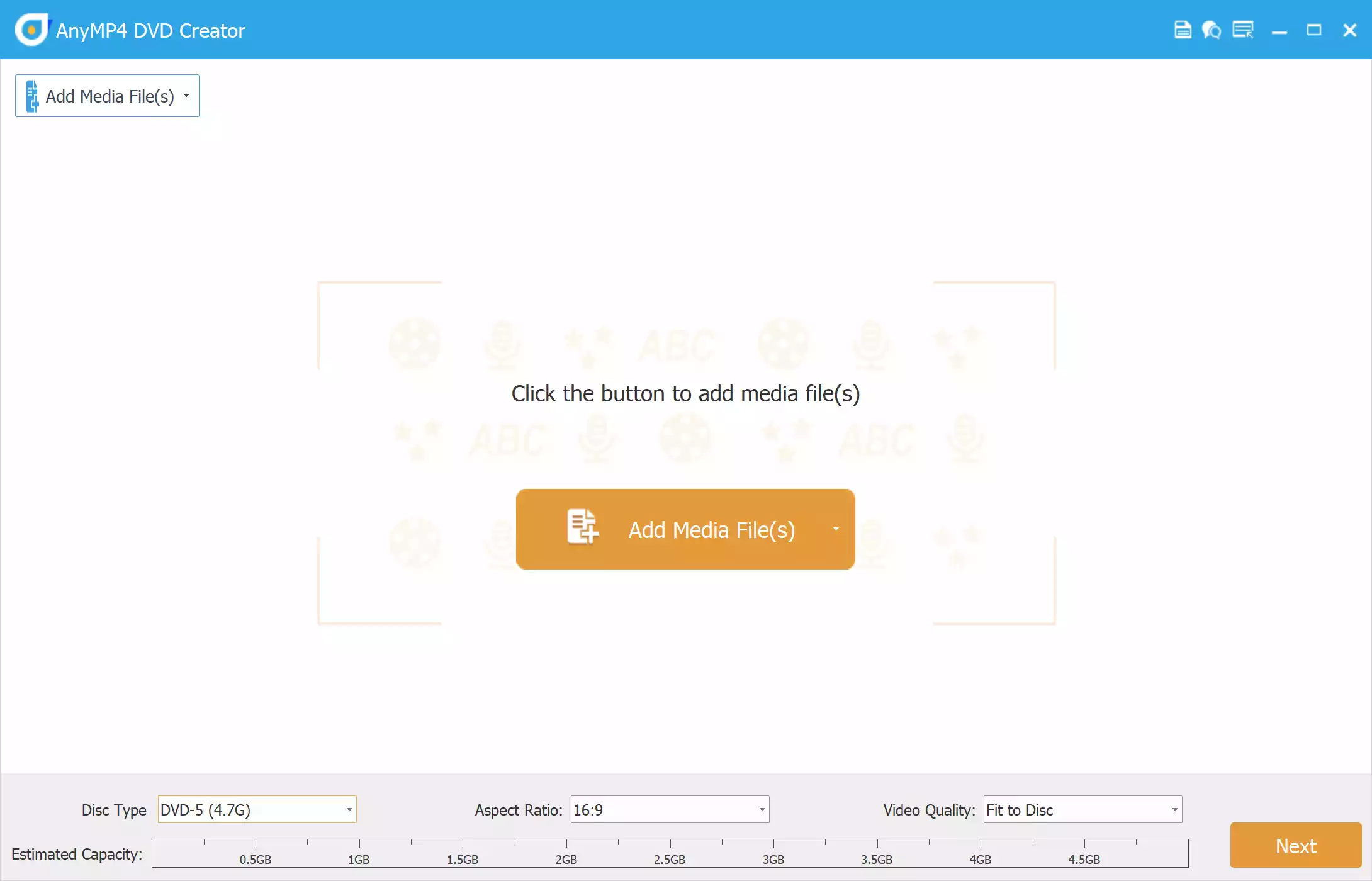 The Power of AnyMP4 DVD Creator: Unleashing Your Creativity
AnyMP4 DVD Creator boasts an extensive range of features that empower you to convert and burn videos seamlessly. Supporting a multitude of popular video formats, including MP4, WMV, MOV, and more, this software provides a canvas for your creativity, allowing you to craft DVDs and Blu-rays that reflect your unique vision.
Burn Video to All DVD and Blu-ray Types in 3 Modes
Whether you prefer single or dual layers, AnyMP4 DVD Creator caters to your burning needs. From DVD-5 to DVD-9, DVD-R to DVD+R, and various Blu-ray options like BD-ROM, BD-RE, BD9, and more, you have the flexibility to choose the format that suits your preferences. The software also enables the creation of ISO files and folders, providing convenient backup options for your projects.
Tailor-Made Menus for a Personal Touch
Elevate your productions with professionally designed menu templates. AnyMP4 DVD Creator includes a diverse array of templates, ranging from holiday themes to family, travel, and wedding styles. However, the customization doesn't stop there. You have the freedom to add personal images as backgrounds, edit buttons, frames, and text, creating a tailored viewing experience for your audience.
Flexibility in Editing: Trim, Merge, and Personalize
AnyMP4 DVD Creator goes beyond burning by offering robust editing tools. Trim and merge functions allow you to cut unnecessary parts and combine multiple videos into a cohesive presentation. Edit audio and subtitles, rotate and crop footage, apply filters and effects, and even add watermarks to make your content uniquely yours.
Versatile Applications for Any Occasion
The uses of AnyMP4 DVD Creator extend far beyond casual video burning. Here are a few scenarios where this software can be a game-changer:-
Back Up Important Data: Safeguard important files, documents, family photo albums, or historical documents without the risk of data loss.
Create Video or Photo Collections: Develop personalized DVD videos or photo montages for special occasions such as weddings, birthdays, or graduations.
Share Files Offline: Share movies, documentaries, or media content with those who prefer physical copies or lack internet access.
Watch Movies or TV Shows: Enjoy your favorite movies or TV shows on a DVD player without relying on streaming services.
High-Quality Video Storage: Utilize Blu-ray for storing large amounts of high-definition 4K video content, preserving visual integrity.
Professional Use: Archive graphic design portfolios, medical imaging, or architectural plans for professional purposes.
Claim Your Free 1-Year Giveaway License Now!
Excited to explore the endless possibilities with AnyMP4 DVD Creator? The good news is, you can experience its premium features for free with the 1-year giveaway license. Here's how to unlock your creative potential:-
Step 1. Head over to the giveaway page.
Step 2. Enter your name and email address.
Step 3. Click "Send" and wait for an email from "[email protected]" containing your registration code.
Step 4. Download the installer from the official website.
Step 5. Run the installer, follow the on-screen instructions, and click the "Key" icon on the main window.
Step 6. Copy and paste your registration code and email address.
Step 7. Click "Register" to enjoy a one-year subscription for free.
Unlock your creative journey today with AnyMP4 DVD Creator, and turn your videos into captivating masterpieces that will be cherished for years to come. Don't miss out on this limited-time opportunity to elevate your multimedia creation experience!