In today's digital age, effective file management is crucial for individuals and businesses alike. Navigating through numerous files and folders can be overwhelming and time-consuming without the right tools. That's where FileVoyager comes in. In this user-friendly article, we'll explore the features and benefits of FileVoyager, a comprehensive file management tool designed to simplify and streamline your file handling experience.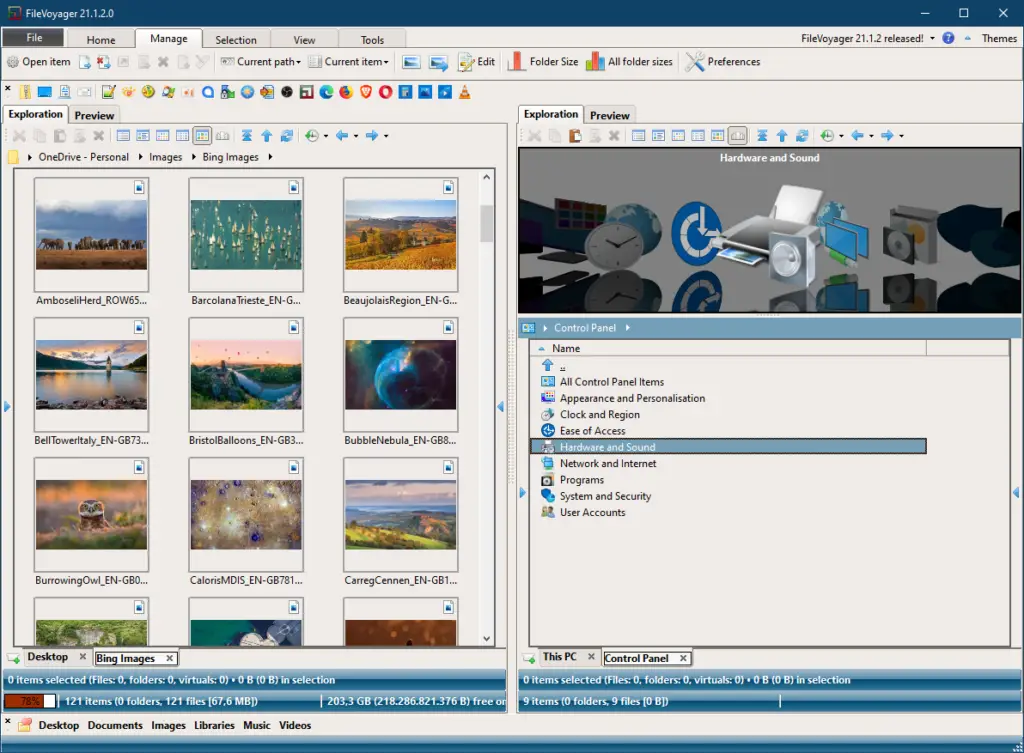 Efficient File Navigation and Organization
FileVoyager provides an intuitive and user-friendly interface, making it easy to navigate through your files and folders. With its dual-pane view, you can effortlessly drag and drop files between directories, copy or move files, and create new folders for better organization. Say goodbye to the hassle of searching through cluttered folders and embrace a more efficient file management approach.
Broad File Format Support
FileVoyager supports a wide range of file formats, ensuring that you can view and manage files of various types. Whether it's documents, images, audio files, videos, or compressed archives, FileVoyager has you covered. You can preview files without the need for additional software, saving you valuable time and simplifying your workflow.
Advanced File Operations
FileVoyager goes beyond basic file management capabilities. It offers advanced features such as file encryption, allowing you to protect sensitive files with strong encryption algorithms. Additionally, you can perform batch renaming to quickly and easily rename multiple files at once, saving you from the tedious task of renaming files individually. These features enhance your productivity and help you maintain a secure file environment.
Integrated File Viewer and Editor
With FileVoyager, you don't need to open external applications to view or edit your files. It comes with an integrated file viewer that allows you to preview various file types, including documents, images, and videos, right within the application. You can also make quick edits to text files or images, eliminating the need to switch between different programs.
Effortless File Search
Finding specific files can be a time-consuming task, especially when dealing with a large number of files. FileVoyager offers a powerful search function that helps you locate files quickly and efficiently. You can search for files based on various criteria, such as file name, size, date modified, or even by specific file content. Spend less time searching and more time working on what matters most.
Customizable Interface
FileVoyager understands that every user has unique preferences and needs. That's why it provides customizable options for the interface, allowing you to personalize your file management experience. You can choose different themes, customize toolbar layouts, and adjust various settings to suit your workflow and visual preferences.
Download FileVoyager
You can download the latest version of FileVoyager from its official website.
Conclusion
FileVoyager is a user-friendly and feature-rich file management tool that simplifies and streamlines your file handling experience. With its efficient navigation, broad file format support, advanced file operations, integrated viewer and editor, effortless file search, and customizable interface, FileVoyager empowers you to take control of your files and optimize your productivity. Say goodbye to file management headaches and embrace the ease and efficiency of FileVoyager. Download this comprehensive tool today and unlock a new level of file management convenience.