In the fast-paced world of technology, upgrading and optimizing your hardware is essential to keep up with evolving demands. Disk cloning emerges as a vital process, simplifying the transition to larger hard drives or faster SSDs without the hassle of reinstalling the operating system and applications. This article unveils an exciting opportunity for Windows PC users — a free giveaway of the EaseUS Disk Copy Pro License, a versatile tool designed for lightning-fast disk cloning.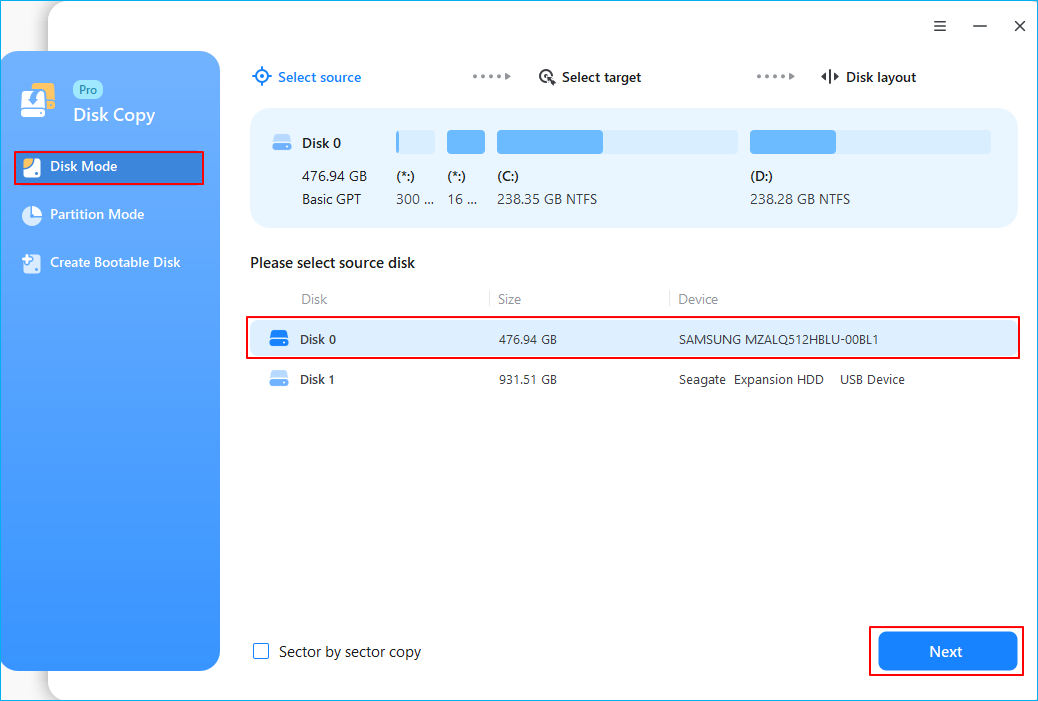 Why EaseUS Disk Copy Pro?
EaseUS Disk Copy Pro stands out as a sector-by-sector cloning solution, creating duplicates of partitions or entire hard disks, regardless of the operating system, file systems, or partition schemes. Whether you're a novice or an experienced user, this tool offers a user-friendly interface, making it an effective choice for quick and efficient drive copying.
Key Features
1. Versatility at Its Core:
– Supports disk clone, system clone, and partition clone, catering to various cloning needs in different scenarios.
– Creates sector-by-sector clones independent of operating systems, ensuring compatibility across a wide range of systems.
2. Faster Cloning Speed:
– Boasts a faster cloning speed compared to other tools, reducing the time required for the entire cloning process.
– Offers flexibility by allowing the cloning of only used sectors on the source disk to a smaller SSD.
3. Secure Booting: Ensures successful booting from the cloned disk, providing a seamless transition to the new hardware.
Use Cases
1. Upgrade Hard Drive Without Losing Data: Resolve low disk space issues by seamlessly upgrading to a new and larger HDD/SSD with cloned files, programs, and the operating system.
2. Migrate Windows 10/11 Without Reinstalling: Effortlessly migrate Windows installations from HDD to SSD or clone SSDs of different types, saving time and avoiding a lengthy reinstallation process.
3. Replace Failing Hard Drive for Data Recovery: Recover data from a failing or dead hard drive by creating a disk image of the damaged one on a new, healthy drive.
4. Clone Old HDD/SSD to a New Computer: Streamline the process of moving data, files, and the OS from an old computer's hard drive to a new one, avoiding the need for reinstallation.
5. Transfer Data with System Clone: Use the system clone feature to create a portable Windows USB drive for on-the-go access to essential data.
6. Complete Backup for Instant Restore: Clone your hard drive to serve as a backup, ensuring a quick swap in case of a hard drive failure without the need for time-consuming data restoration.
How to Get Your Free License?
Step 1. Navigate to the giveaway page and enter your email address.
Step 2. Fill out the captcha and click on "REQUEST ACTIVATION CODE."
Step 3. Log in with your Softwarezirkel account or create a new one for new users.
Step 4. Upon successful login, you will receive your free license code. Alternatively, check your mailbox for the registration code.
Step 5. Download EaseUS Disk Copy Pro v4.0 for free and install it on your computer.
Step 6. Register the software using the provided EaseUS Disk Copy Pro license code.
Step 7. Enjoy a 1-year free subscription without any limitations!
Conclusion
Don't miss this exclusive opportunity to enhance your disk cloning experience with EaseUS Disk Copy Pro. Upgrade your hardware, migrate seamlessly, and safeguard your data with this lightning-fast and versatile cloning tool. Claim your free license today and embark on a smooth journey of disk optimization on your Windows PC!