In the vast landscape of music streaming services, Tidal stands out for its commitment to high-fidelity audio, offering users an immersive listening experience. However, the limitation of downloading songs only for offline playback within the Tidal app has been a drawback for many users. Enter Pazu Tidal Music Converter for Windows, a game-changer that allows you to break free from these limitations. And the best part? We're offering a one-year license for free in our exclusive giveaway!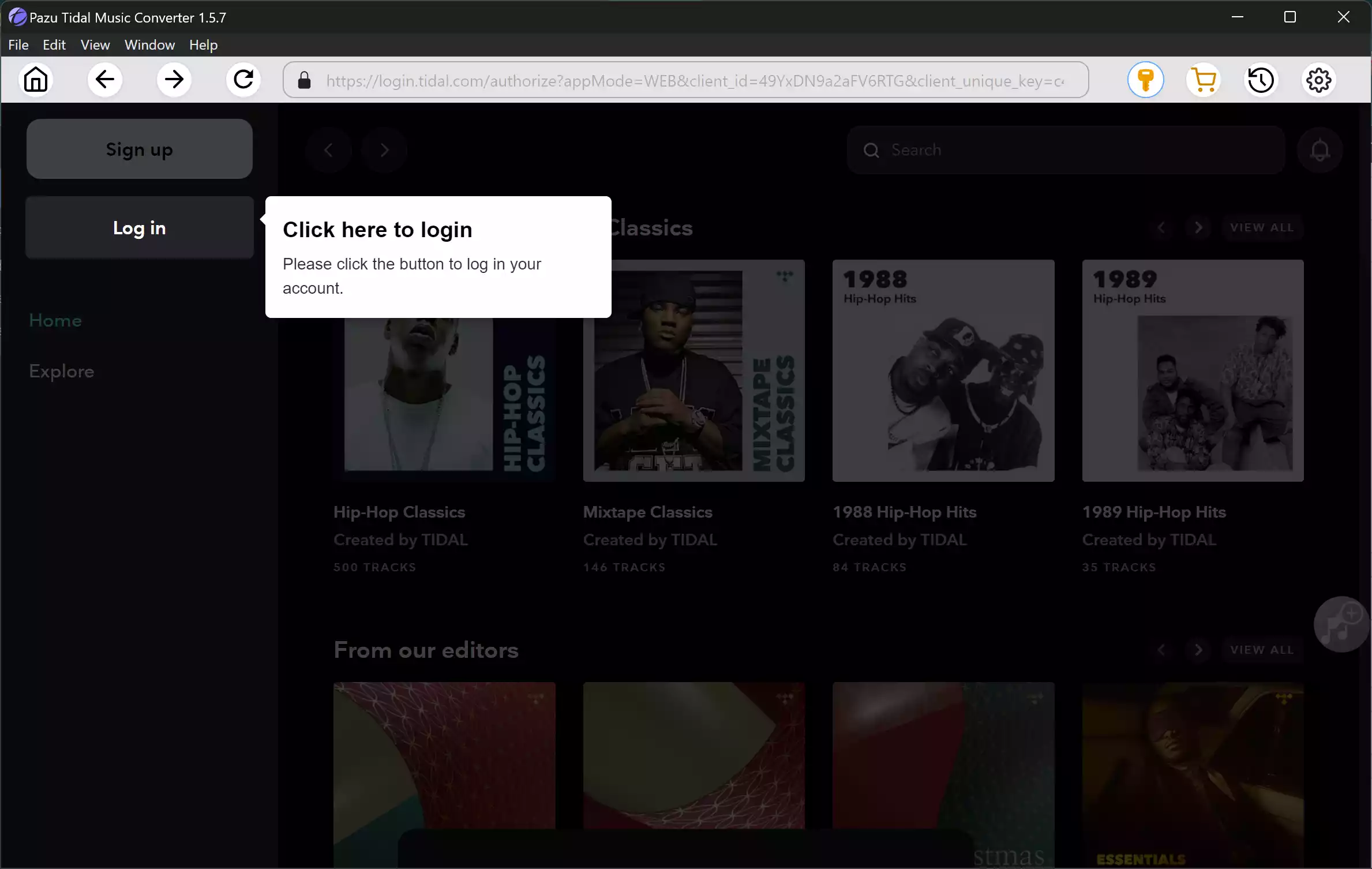 What is Pazu Tidal Music Converter?
Pazu Tidal Music Converter is a specialized tool designed for Windows that empowers users to download Tidal songs, playlists, and albums in various formats, such as M4A, MP3, AAC, FLAC, WAV, and AIFF. One of its standout features is the built-in Tidal web player, eliminating the need for the Tidal app. This means you can enjoy your favorite Tidal tracks on any device without restrictions.
Key Features
1. Multiple Output Formats: Pazu Tidal Music Converter provides flexibility by supporting various output formats. Whether you want compressed formats like M4A and MP3 for saving disk space or prefer the superior quality of FLAC, WAV, or AIFF, the choice is yours.
2. Keep Hi-Fi Audio Quality: Maintain the high-fidelity audio quality that Tidal is renowned for. Download your Tidal songs in FLAC, WAV, or AIFF formats and enjoy lossless audio even after canceling your Tidal subscription.
3. ID3 Tags Preservation: Your downloaded Tidal songs come complete with ID3 tags, including essential information such as song title, artist, album, year, comment, CD track, and genre. Organization is made easy with the option to rename downloaded tracks based on title, artist, album, playlist index, and track number.
4. 10X Faster Conversion Speed: Experience swift conversion with Pazu Tidal Music Converter. Batch convert your Tidal playlists or albums at a remarkable 10X faster speed, saving you time and effort.
5. Multilingual Interface: The user-friendly interface supports multiple languages, including English, Deutsch, Español, Français, 日本語, and 简体中文.
How to Get Your Free License?
Step 1. Access the dedicated giveaway page and enter your email address.
Step 2. Click on the "GET LICENSE" button, and a one-year Pazu Tidal Music Converter license key will be sent to your mailbox.
Step 3. Download the installer for Pazu Tidal Music Converter version 1.5.7, which is compatible with both Windows (link) and Mac (link).
Step 4. After installation, launch the software, enter the license key received in your mailbox, and click "Register."
Congratulations! You now have a one-year license for Pazu Tidal Music Converter. Enjoy hassle-free Tidal music downloads in multiple formats.
Conclusion
With Pazu Tidal Music Converter, you can liberate your Tidal music library and enjoy it on your terms. Take advantage of our exclusive free giveaway to unlock a year of premium features, and elevate your music experience to new heights. Don't miss this opportunity to enjoy Tidal music hassle-free and in the formats that suit you best!