Are you tired of waiting for your computer to boot up or perform even the simplest tasks? Are you frustrated with the slow and sluggish performance of your PC? If so, it's time to say goodbye to those annoyances with Advanced SystemCare Ultimate 16, the ultimate PC optimizer and system cleanup tool.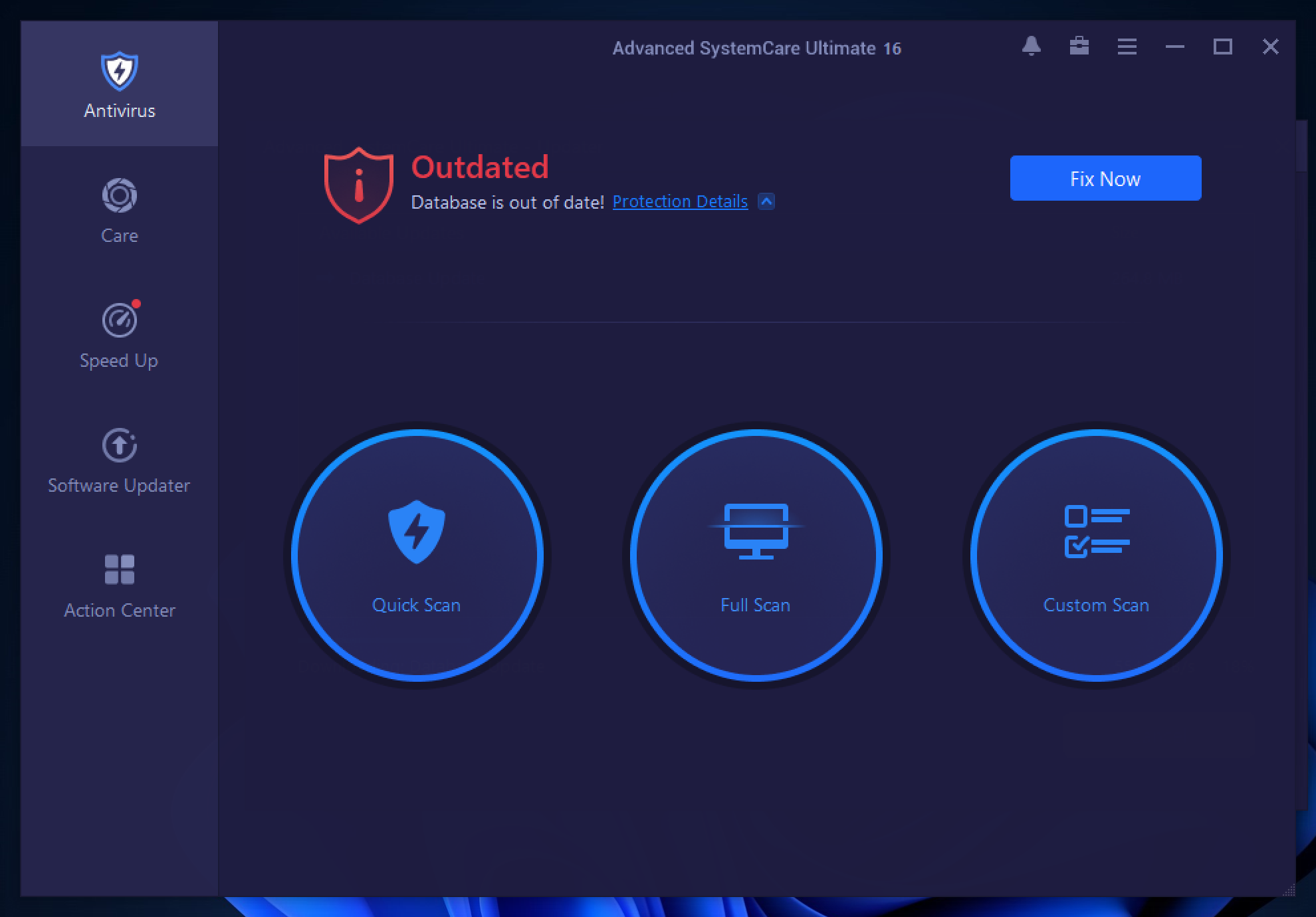 Advanced SystemCare Ultimate, PC cleaner, clean up pc
With the power of AI, Advanced SystemCare Ultimate 16 can clean your PC, speed up your computer, and protect your private data, making it easier than ever to keep your computer in top condition.
Thanks to its AI mode, Advanced SystemCare Ultimate can create a personalized plan for you to scan and clear tons of junk files, unnecessary logs, caches, and leftovers from third-party tools, browsers, and even your Windows 11/10 system. It learns from your optimization habits and PC performance status, and with just a daily click, you can enjoy a fresh PC.
Advanced SystemCare can also fix PC problems and errors with over 30 troubleshooters. It supports 25 M startup item detection to reduce boot time by up to 50%, making it an essential tool for anyone looking to speed up their PC.
But that's not all. Advanced SystemCare also protects your data with its Firewall Protection feature, clears your privacy traces, including saved passwords, disguises your fingerprints on 200+ programs and browsers, and fixes security vulnerabilities and exploits on the Windows system. With new WebGL and Audio Fingerprint Protections, your browsing activities and preferences are no longer targeted by advertisers or malicious trackers.
If you're suffering from sluggish video streaming and download speeds, the Internet Booster in Advanced SystemCare can diagnose your PC and network, smartly increasing your Internet speed by maximizing network bandwidth with just one click.
With new and improved features like AI Mode, Firewall Protection, Software Health, Real-time Tuneup, Anti-tracking, and Large File cleaners, Advanced SystemCare 16 is the ultimate PC optimizer and system cleanup tool.
Say goodbye to slow and sluggish computers and download Advanced SystemCare Ultimate 16 now to experience a faster, smoother, and more secure computing experience.
Advanced SystemCare Ultimate 16 Giveaway
Get your hands on a free license for Advanced SystemCare Ultimate 16 by following these simple steps. First, download the application from the provided link. Once downloaded, activate it for free using the license code:-
65D9F-C9A6C-8A6E0-3AE1N

or,

FE2AC-0D2B2-7D82C-1171N

or,

465EE-19CBD-E7872-9EE14
Enjoy the benefits of Advanced SystemCare Ultimate 16, including AI-powered PC optimization, system cleanup, and data protection. Hurry and claim your free license now!
Conclusion
In conclusion, if you're tired of slow and sluggish performance from your computer and want to improve its speed and security, Advanced SystemCare Ultimate 16 is the ultimate solution for you. With its AI-powered optimization tools and advanced features, you can easily clean up your system, protect your data, and boost your internet speed with just a few clicks. Say goodbye to frustrating PC problems and hello to a faster, smoother, and more secure computing experience. Don't miss out on the chance to try Advanced SystemCare Ultimate 16 for free with the provided license code and enjoy the benefits it has to offer.