The process of editing videos isn't always easy, but it doesn't have to be complicated, either. The right video editing software can help you produce many appealing, creative videos.
So, you need an easy-to-use and advanced tool that can help you edit a video easily. As new editing software solutions are introduced regularly, it is sometimes difficult to decide which tool is right for you. The AceMovi Video Editor from TunesKit is an easy-to-use software that lets you edit your videos. With the help of this software, you can create professional-looking videos. Video editing software like this can be used to create any video, whether it's a wedding video, a commemorative video, or a video of cherished family moments.
AceMovi Video Editor for Windows 11 and 10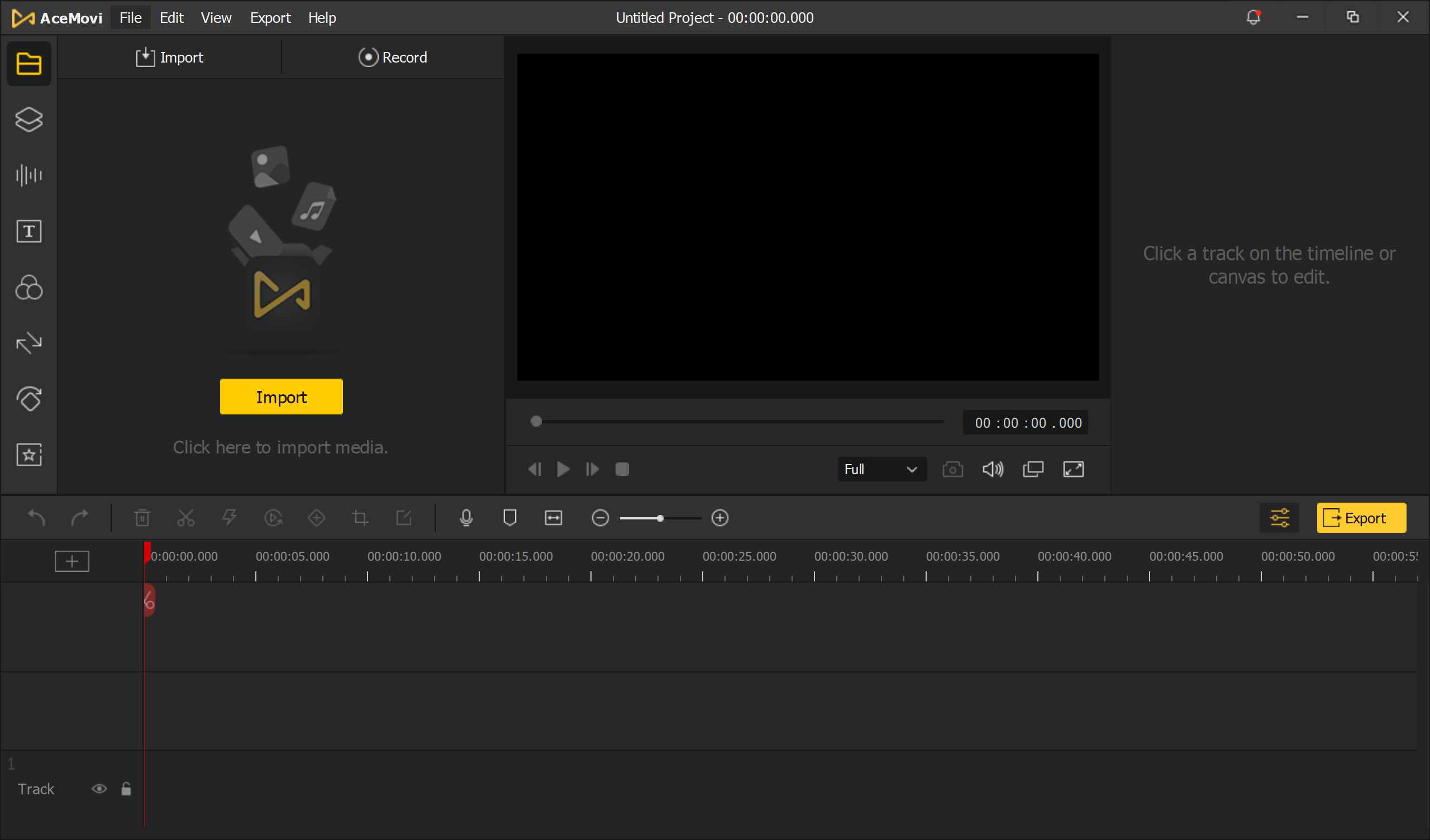 Among the features of this video editing program are filters, transitions, titles, and other cool effects that can help you tell your story. The program's built-in stock library contains numerous videos, images, and audio files you can use to customize your video to your liking.
With AceMovi, you'll be able to convert ordinary videos into mesmerizing and impressive works of art. Despite the app's primary focus on video editing, it allows you to combine all media types.
Picture formats include PNG, JPEG, BMP, GIF, HEIC, TIFF, and WebP, and you can also pick a soundtrack (MP3, M4A, AAC, AC3, OGG, AIFF, APE, FLAC, WAV, WMA, MKA, AU). Video can be added as a final step (AVI, M4V, MTS, TRP, MP4, MPEG, 3GP, WMV, RMVB, MOV, FLV, MKV, NSV, VOB, WebM, etc.). Your screen can also be recorded, as well as the sound from your mic, and so on. Use the shortcut keys you've assigned to begin, end, or pause the capture process based on the screen region you want to capture. Your TunesKit AceMovi can be customized with various backgrounds, arrows, shapes, and stickers once you've chosen the content you want to use.
The AceMovi Video Editor lets you import videos, edit them, or record them right from your screen. On the primary view, you'll see a preview window at the top and a timeline at the bottom. This type of setup is familiar to most people who have edited videos before. Clips can be rearranged on the timeline as you see fit. The preview window lets you see the changes before they are final. Adding audio elements to tracks, adding transitions, and editing the timeline are all possible.
Features of AceMovi Video Editor
Can create high-quality videos.
Supports LG TV, PSP, Xbox, Huawei, Galaxy Series, Apple TV, iPad, iPhone, OGV, 3GP-2, 3GP, MPG, MKV, MOV, M4V, MP4, etc devices and formats.
Allows you to adjust speed, rotate, split, and crop videos.
Functions include dragging, exporting, sharing videos, adding transitions, music, and other effects, importing media, and recording your screen.
Websites, software, PPT, and video calls can be recorded on your Windows device. You can also add audio, text, behaviors, animations, transitions, and filters to your creations.
Many templates, music tracks, images, and videos are available from the stock library.
Videos can be previewed as you're making changes to them.
Videos can be exported and shared to Facebook, YouTube, Vimeo, and other similar sites.
Allows saving screen with custom resolutions.
Easy to use.
Allows you to divide as many as six screens at a time. Each screen will have its own control choices.
Free License for AceMovi Video Editor
In this giveaway event, you can grab a free license for AceMovi Video Editor that will be valid for one year. Also, the program is compatible with the latest Windows 11 and 10.
In order to avail of the free license, you need to download it from its official website and install it on your computer. After that, register the application using below license code:-
1cf7871b57c5148fc3105c6506c00819234a205106
Once you register your software using the above code, you can use it for one year totally free.