When you connect an ethernet cable to your computer, which is already connected to a Wi-Fi network, Windows automatically starts using an ethernet connection but does not automatically turn off Wi-Fi. That means your PC will keep draining out the battery without any fruitful purpose. We all know the importance of battery criticality, especially when low on power and you have to perform a lot of work.
Although it is possible to turn off or disable the WiFi manually to save the battery, Windows 11 provides an option to automatically turn off Wi-Fi when an ethernet cable is connected to your PC. When the ethernet or wired connection is disconnected or disabled, the WiFi adapter automatically re-enables and connects to the available Wi-Fi network. So, in case this feature is going to be beneficial for you.
How to Automatically Disable Wi-Fi on Windows 11 when Connected to Ethernet?
Step 1. Open the Settings app by pressing Windows + I keys from the keyboard or using any other method that you would like to use.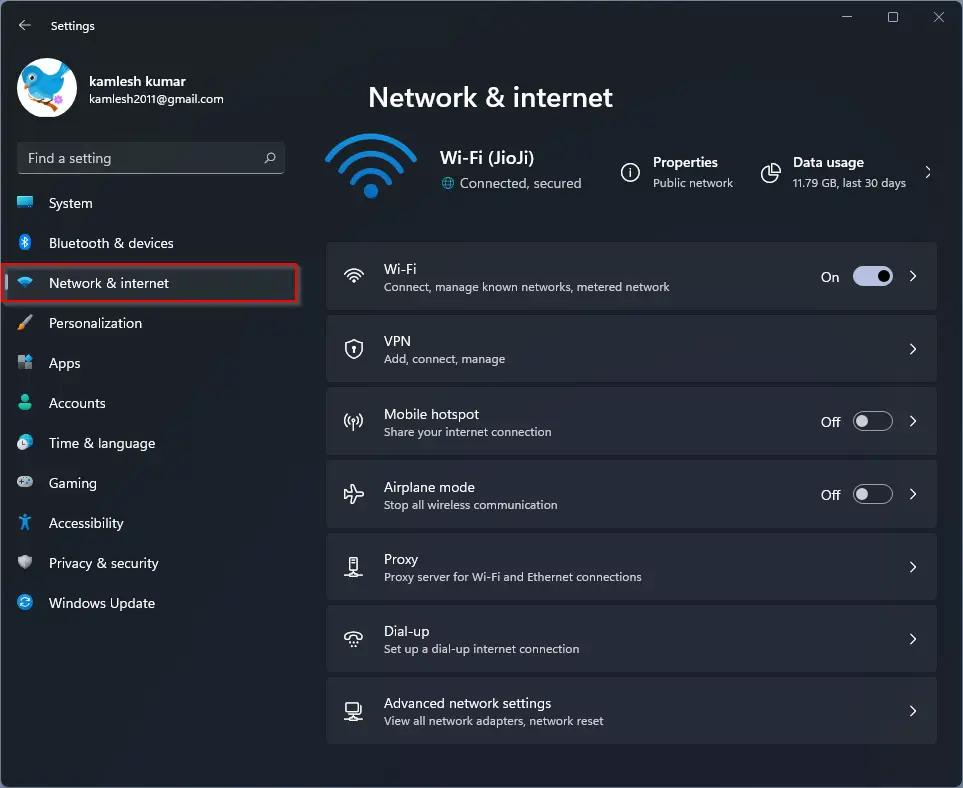 Step 2. When Windows Settings opens, select the Network & internet category from the left side pane.
Step 3. On the right side pane of Network & internet, click the Advanced network settings tab.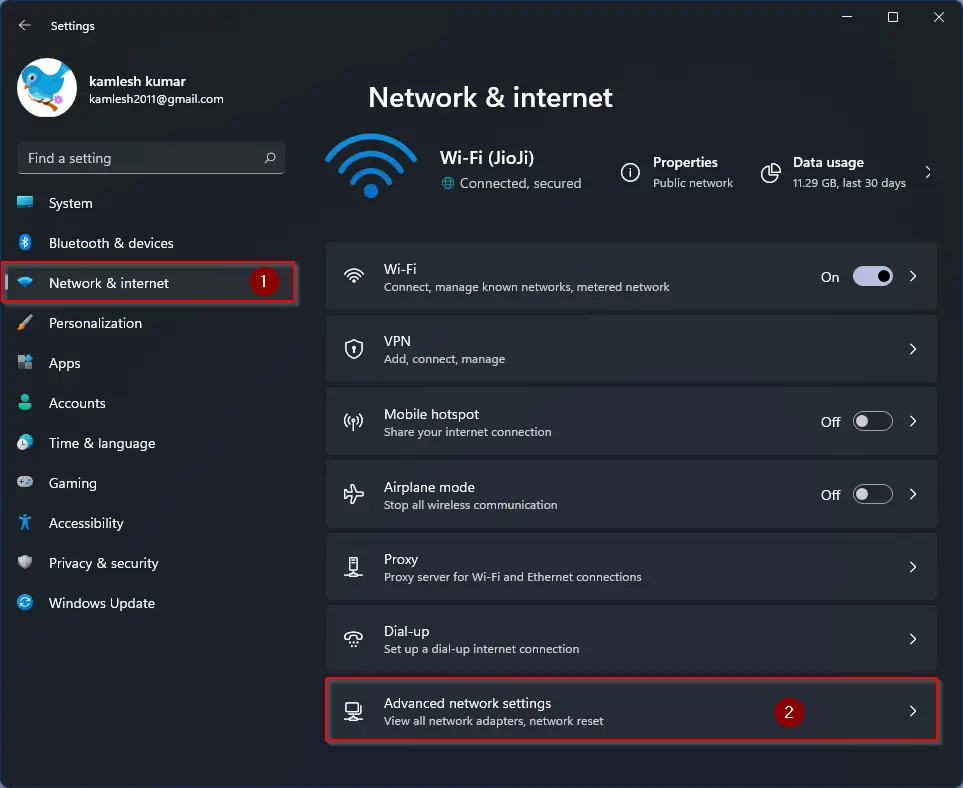 Step 4. Click More network adapter options under the Related settings section.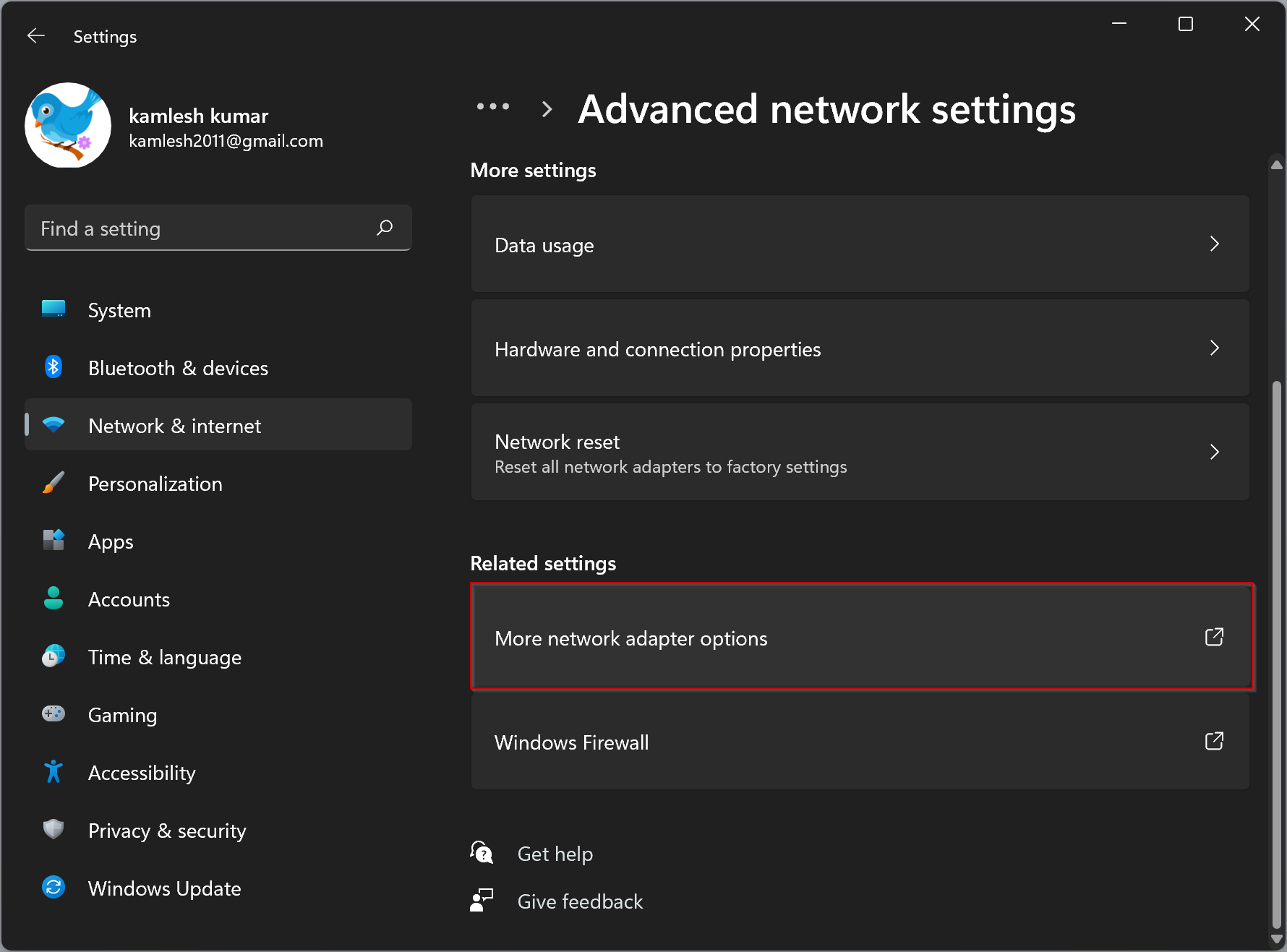 Step 5. When done, the Network Connections window will open. Right-click on the Wi-Fi connection and select Properties from the pop-up menu.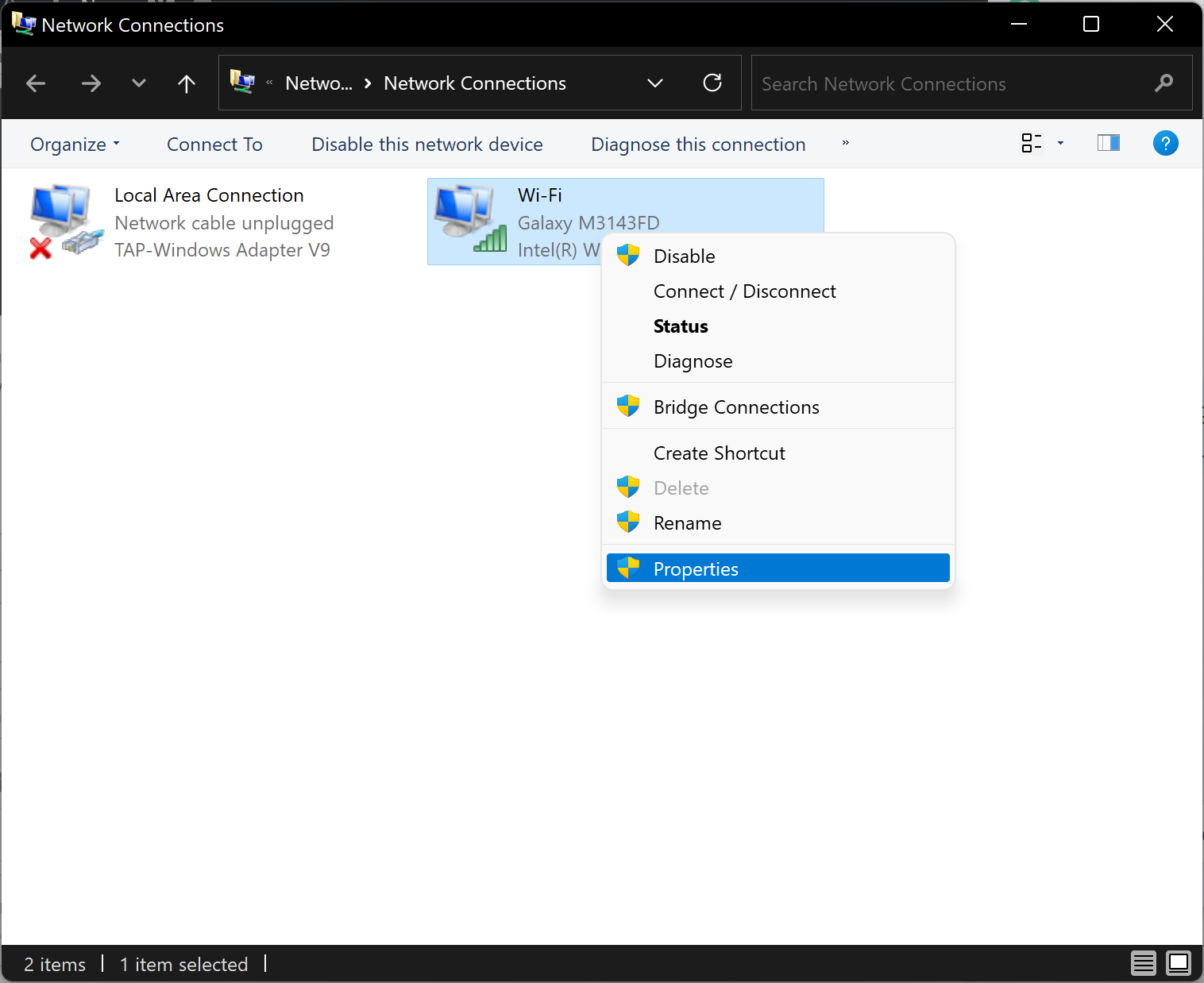 Step 6. Select the Networking tab in the pop-up window that opens.
Step 7. Click the Configure button.
Step 8. A new pop-up window will open. Navigate to the Advanced tab.
Step 9. Now go through the list and select the Disable Upon Wired Connect property. When done, choose Enabled from the Value dropdown on the right side.
Note: If you don't find Disable Upon Wired Connect under property, either your Wi-Fi adapter does not have this function or drivers are not installed properly.
Good luck.