When you download a file from an unknown source or lot from a very popular vendor website while running the downloaded application, Windows 10/11 shows an "Open File Security Warning." When you try to run downloaded files such as exe, bat, msi, cmd, js, etc., Windows will prompt you with a security warning. This does to secure your PC from unknown threats, but sometimes it irritates. We know what we have downloaded and what we are running then why every time security warning?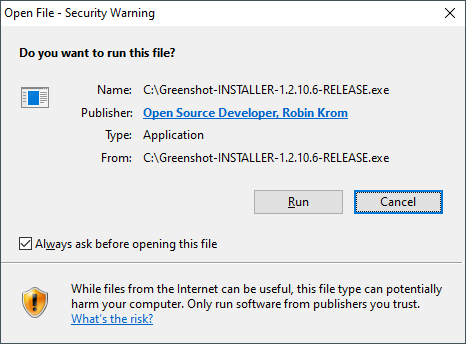 This error message can be ignored, and without worrying much, the downloaded file can be exected. However, you don't like this behavior of Windows 10/11 and want to disable the "Open File – Security Warning," it is possible. In this gearupwindows article, we will guide you on disabling the Security Warning message.
Publishers often pay Microsoft and get their installation files digitally signed. Therefore, when a file is not digitally signed, you get a warning message. However, these pop-up messages are possible to disable.
How to disable "Open File Security Warning" in Windows 10/11?
Step 1. Press Windows logo + R keys to open the Run dialog box.
Step 2. In the Run command box, type the following and hit Enter from the keyboard:-
inetcpl.cpl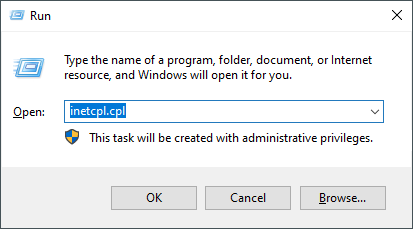 Step 3. Now, the Internet Properties window will open. Click the Security tab.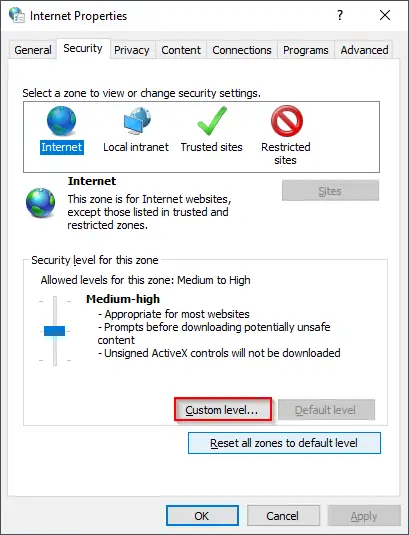 Step 4. In the Security tab, click the Custom level button. Security Settings – Internet Zone dialog box will open. Scroll down to see the "Launch applications and unsafe files (not secure)" entry.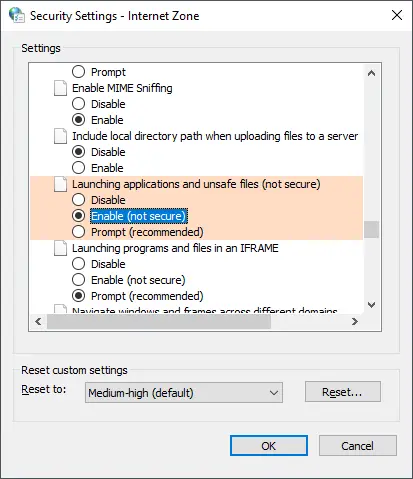 Step 5. Select the Enable (not secure) radio button.
Step 6. Click OK.
Step 7. Now, in the next prompt, click Yes.

Step 8. Click Apply.
Step 9. Click OK.
Once you complete the above steps, the Open File Security popup message will no more visible on your PC. You can run any downloaded file from the internet without any warning.
If you wish to restore the default settings, i.e., want to enable "Open File Security Warning" in Windows 11/10, repeat the above steps, and in step 4, click the Reset button. That's all. From now, Windows 10/11 will prompt you with a Security Warning when you run a file without digitally signed by Microsoft.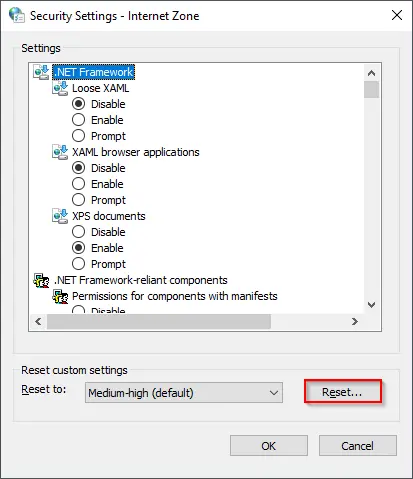 Good Luck.