Due to some reason, if you want to hide certain file types from Windows 11's search results, this gearupwindows article will guide you. For example, if you don't want to see specific types of photos or videos appearing in Windows 11/10's search results, you need to configure your computer to exclude those file types in searches.
Windows 11/10 allows you to show or hide file types from appearing in the search results. For instance, if you don't want to see any JPEG photos in the search results, you need to add that file type to the exclusion list on your computer. After that, it will stop appearing in the search results.
How to Hide Certain File Types Appearing in Windows 11/10 Search Results?
To block or hide certain file types appearing in Windows 11 search results, perform the following steps:-
Step 1. First, click on the Start button on the taskbar to open the Start menu on your PC.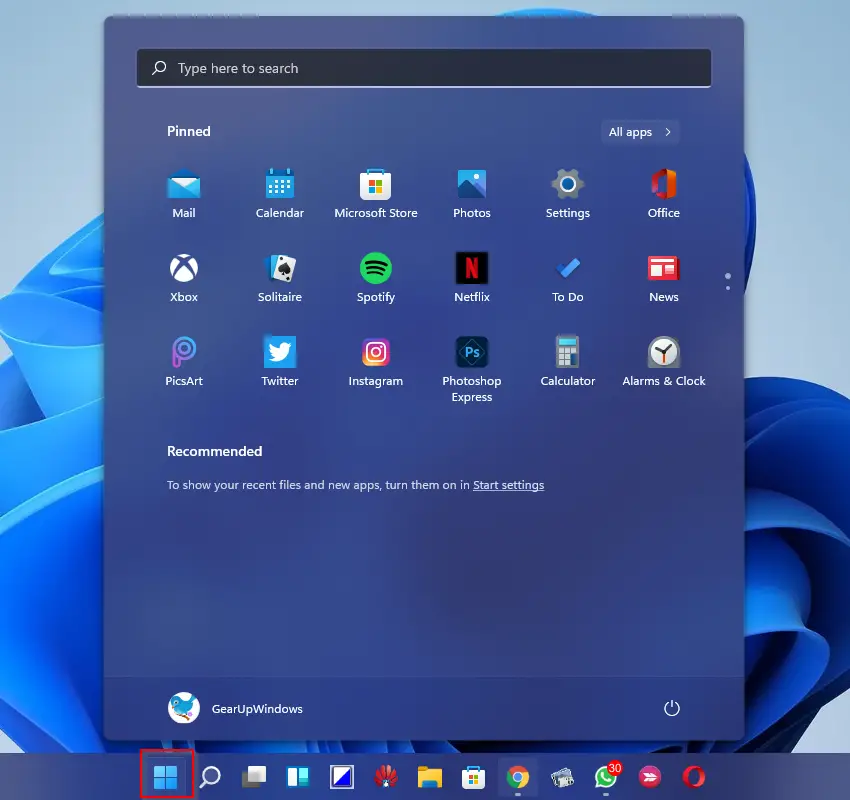 Step 2. Then in the search bar, type Indexing Options.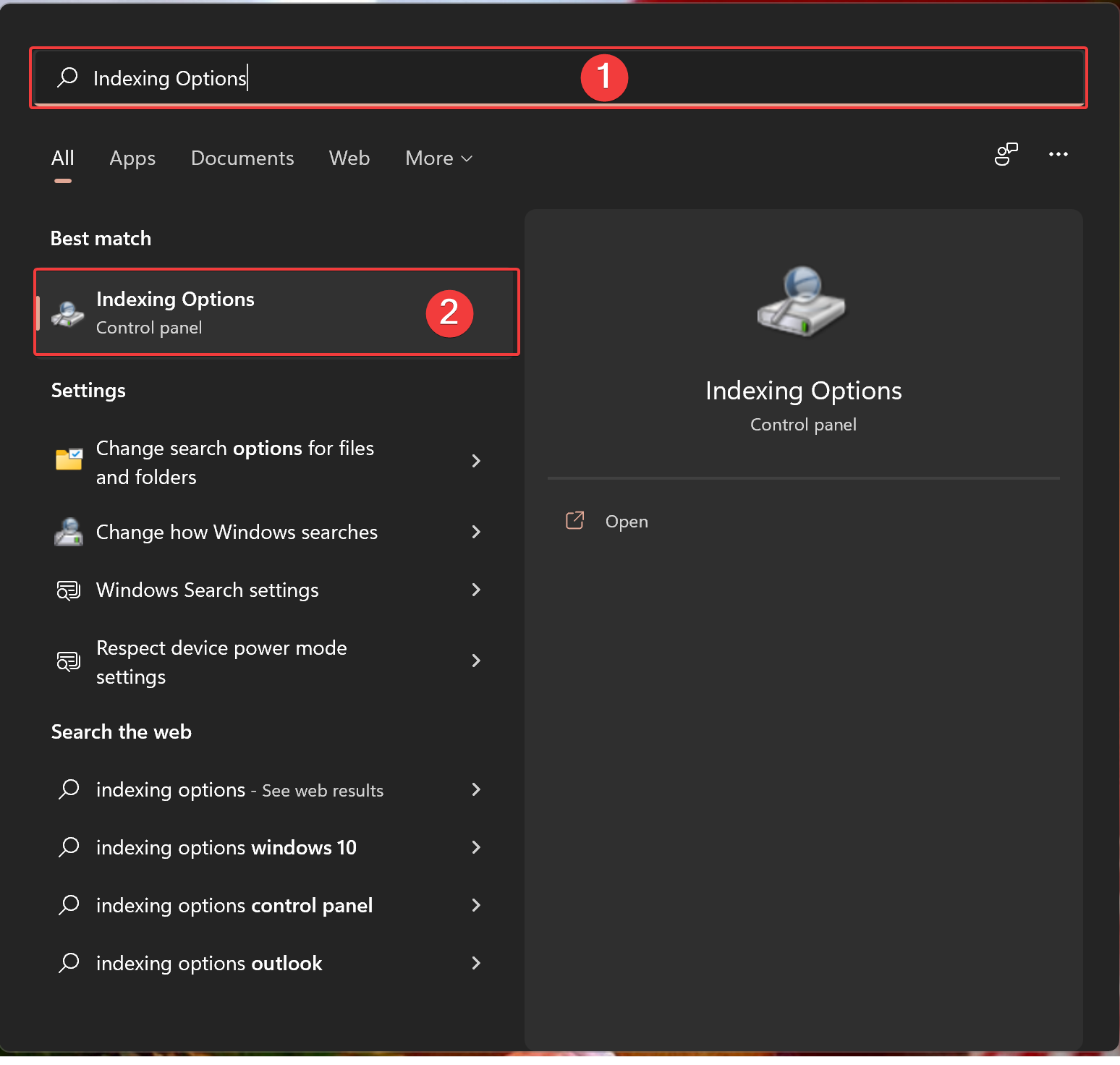 Step 3. Then click Indexing Options in the search results to open it.
Step 4. On the "Indexing Options" window that appears, click the Advanced button.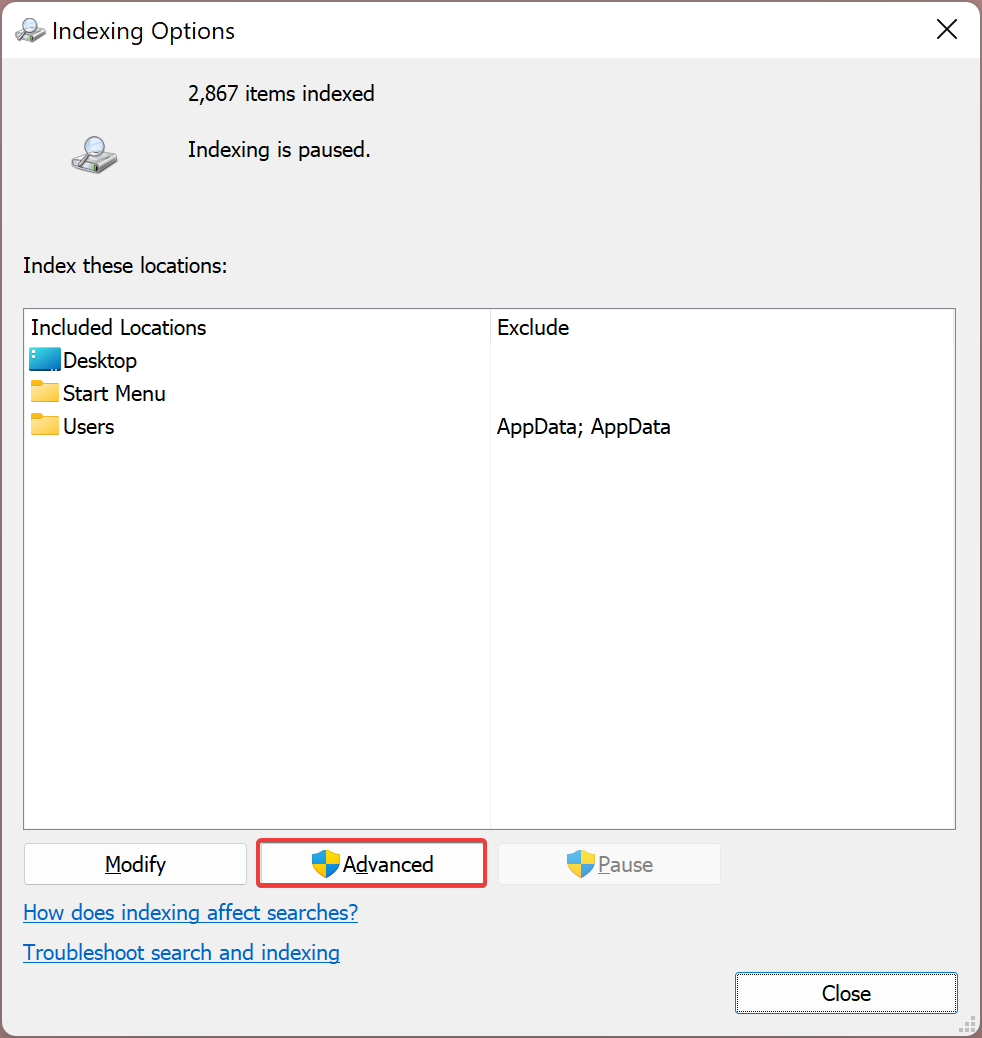 Step 5. Next, on the "Advanced Options" window, click the File Types tab.
Step 6. In the "File Types" tab, you will see all the file formats that Windows 11 /10 currently displays in its search results. To exclude a file type from the index, uncheck that type in the list.
Note: If the file format is not listed in the "File Types" tab, then click "Add new extension to list" at the bottom, type the file extension that you want to include in the list, and click the Add to add it to the list.
Step 7. After that, navigate to the Index Settings tab.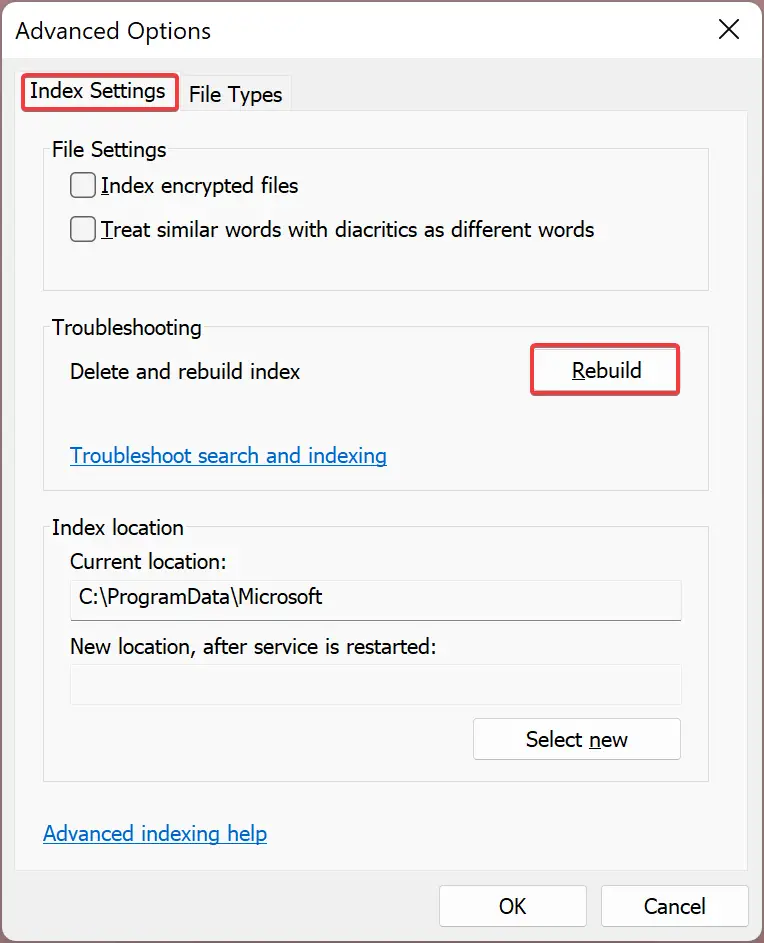 Step 8. Then click the Rebuild button. This action will create a new search index and remove deselected extensions.
Step 9. When prompted, click the OK button to continue rebuilding the index.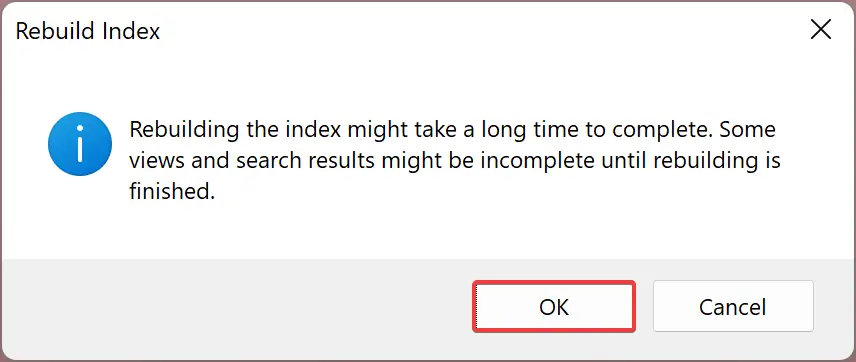 Now, in the "Indexing Options" window, at the top, you will see the current status of the index building. Depending on how many files there are on your PC, it may take several minutes to rebuild the index.
Once the index is rebuilt, your excluded file types should no longer appear in your search results.
Good luck.