If you have installed Windows 11 on a VMware Workstation Player, we recommend installing VMware Tools to use all the features. It is an add-on software inside the guest Windows 11 running in a Virtual Machine on a VMware-based virtualization platform. It is not mandatory to use it to run a VMware, but it provides notable improvements and extra features if you use it. So, if you have installed Windows 11 on a VMware machine, we recommend installing VMware Tools, too.
How to Install VMware Tools on VMware Workstation Player?
To install VMware Tools on a guest Windows 11, do the following:-
Step 1. First, click on the Player in the menu of VMware, and then select Manage > Install VMware Tools.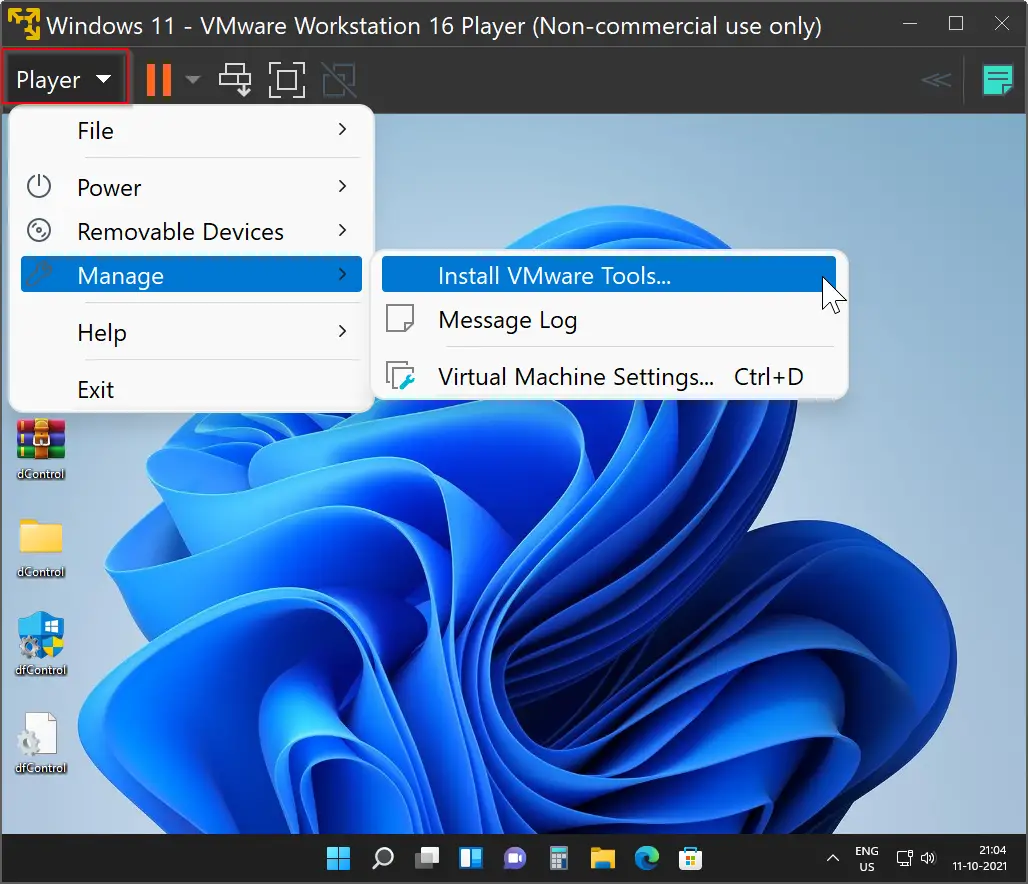 Step 2. In a few seconds, a virtual CD-ROM will be mounted on guest Windows 11. You will also see a notification of a virtual CD-ROM on the right side bottom corner of the taskbar. To access, open the File Explorer by pressing Windows + E keys from the keyboard and then navigating to CD-ROM.
Step 3. Then, right-click on the mounted CD-ROM and select Install or run program from your media.
Step 4. When "User Account Control" prompts, click the Yes button.
Step 5. Now, VMware Tools will start installing on your guest machine. Click Next.
Step 6. In the following screen, click the Next button.
Step 7. After that, click the Install button.
Step 8. Then, click Finish.
Step 9. Finally, press the Yes button to complete the VMware Tools setup.
Now guest Windows 11 will restart. You can now avail of almost all the features of your host machine, such as sound, USB, CD-ROM, etc. Also, the mouse will work smoothly now.
Good luck!