Google tracks every activity on its products, and it is not a secret. However, Google provides an option to control your information. When these tracking data gets old, it automatically gets wiped. However, if you share your PC with someone else, one can access this history without your permission. Google provides an option to put this search history behind a password to protect it from prying eyes.
You can access your Google activity using activity.google.com. This is the location where Google stores everything unless you turn off tracking. Google Searches, Google Assistant commands, Google Maps locations, and YouTube history; all this information is easily accessible here.
If you want to hide your personal information from other PC users that Google tracks, there is an option to protect it with a password. In this gearupwindows article, we will guide you on protecting your Google Search History with a password.
How to Password Protect your Google Search History?
Step 1. Open up your favorite browser and sign in to your Google account.
Step 2. Navigate or browse to the activity.google.com page.
Step 3. Next to the "Google protects your privacy and security" text, click the link "Manage my activity verification."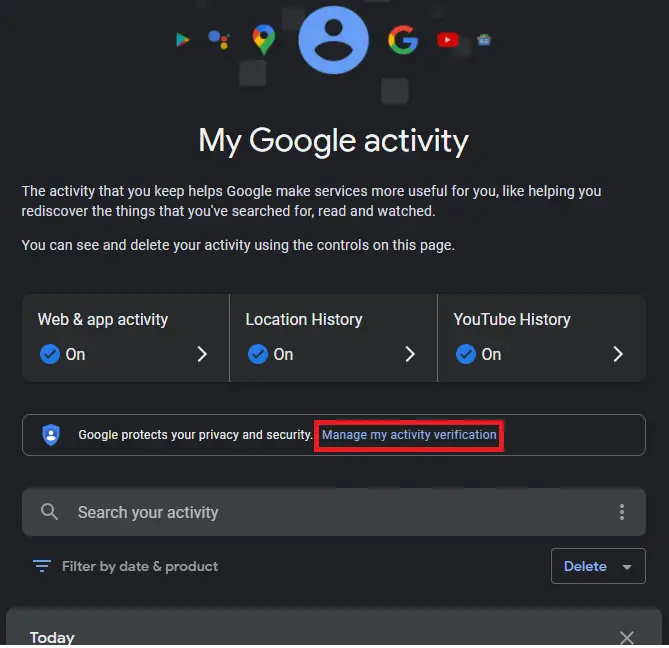 Step 4. A pop-up box will appear with the following options:-
Require extra verification
Do not require extra verification
Select Require extra verification and then click the Save.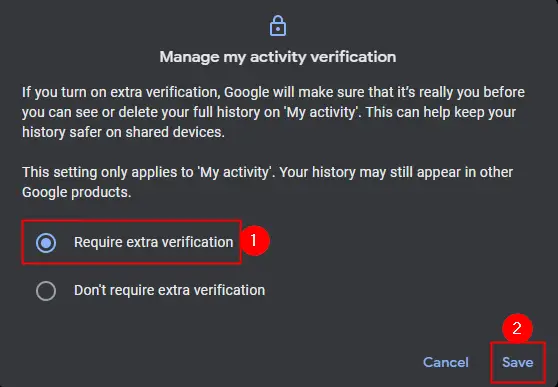 Step 5. Now, you will get a prompt to sign in to your Google account again to verify that it's you. Enter your account password and click the Next button.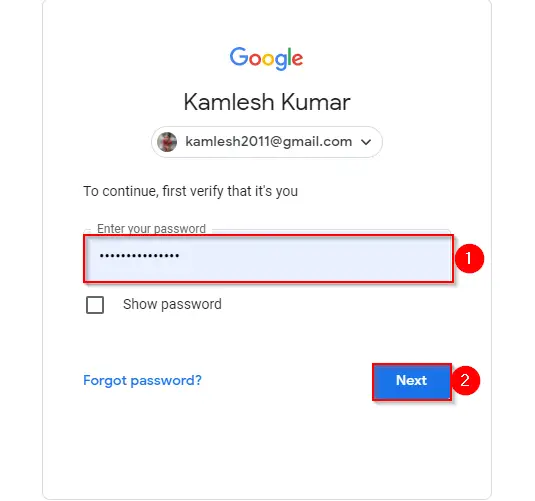 Step 6. Now, click the Verify button.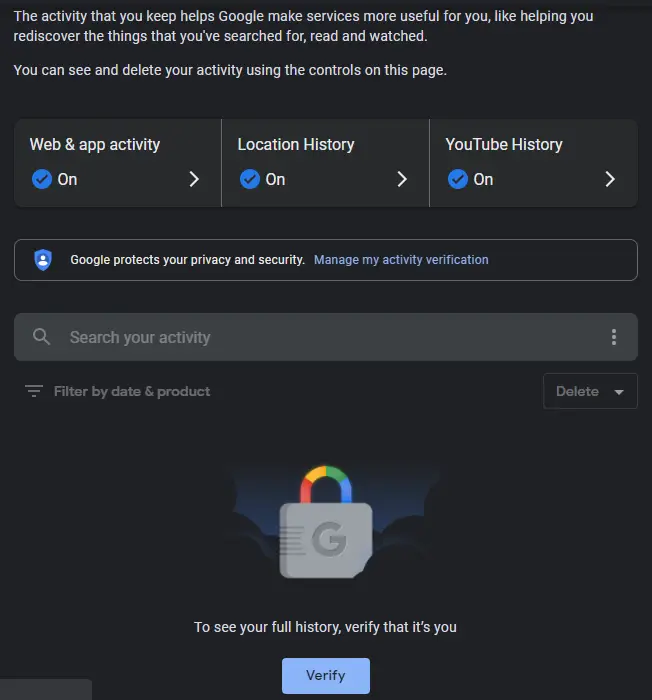 Step 7. You will get a prompt to again sign in to your account. Enter the password of your Google account and click the Next button.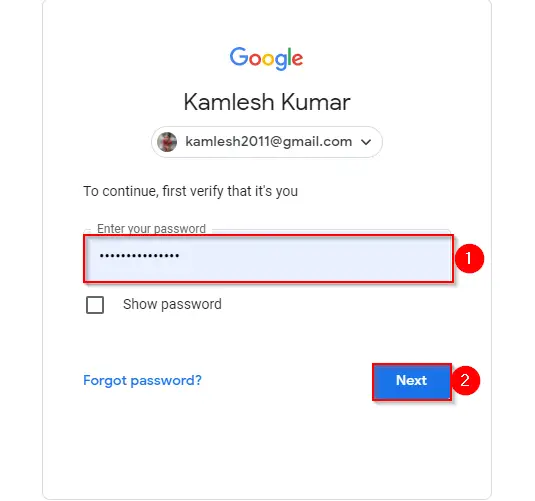 That's all!!! Whenever someone tries to access the Google Search History, it will prompt for a password. This sounds like a nice security method, but you should be aware of one big flaw in this system. If you save your Google account password on the browser, it will autofill it for you and whoever tries to access your activity.