How do I switch my desktop too fast? In this era, everyone is busy, and none want to wait for anything. Microsoft's Windows 10 OS is multitasking and allows you to run multiple applications simultaneously. You might end up running too many applications, and you may want to access the desktop quickly without minimizing the application one by one. It is possible on Windows 10 to minimize all the running applications at once without manually doing one by one. If you can minimize all the opened software at once, resulting in a lot of time-saving.
In this gearupwindows article, we will guide you with several ways through which you can access your Windows 10 desktop quickly and easily. There is no need to minimize the opened applications one by one. The following are the ways through which you can get the desktop quickly:-
Using Aero Peek
Through Keyboard Shortcut
From Taskbar Context Menu
How to Quickly Access Windows 10 Desktop using Aero Peek?
Windows 7, Windows 8, and Windows 10 come with a feature that is called Aero Peek. To use Aero peek, move your mouse cursor to the bottom-right corner of the Taskbar and then tap or click from the mouse (refer below image for reference). It will quickly minimize all the opened windows at once. Then, clicking again on the taskbar rightmost bottom, you can restore all the opened application positions at once.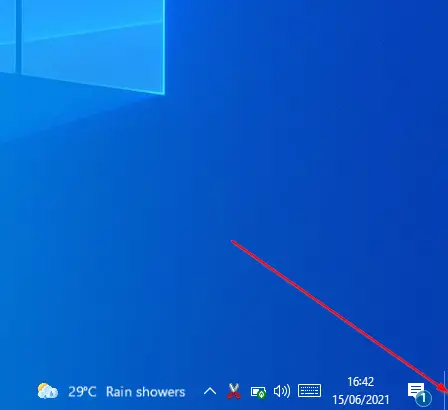 How to Instantly Access Windows 10 Desktop using Keyboard Shortcuts?
Probably this is the easiest and best way to access Windows 10 Desktop quickly and easily. Just press the Windows logo + D keys together to reach the Desktop. Once you press the Windows logo + D keys altogether, all the opened windows get automatically minimized. Want to restore all the minimized windows again, just press the same shortcut keys Windows logo + D unitedly.
How to Immediately Access Windows 10 Desktop from Taskbar Context Menu?
Having trouble opening Windows 10 Desktop using the above methods? Please right-click on the free space of the taskbar and select the Show the desktop option from the context menu. All the opened windows will get minimized automatically.