In today's digital age, managing files and organizing data has become an essential part of our daily lives. Whether you're a student, professional, or casual computer user, having a reliable and user-friendly file management solution is crucial. That's where FileVoyager comes in.
FileVoyager is a feature-rich file manager designed to simplify the way you handle your files and folders. With its intuitive interface and powerful tools, it offers a seamless experience for both beginners and advanced users alike. Let's dive into the various features and benefits that make FileVoyager the ultimate file management solution.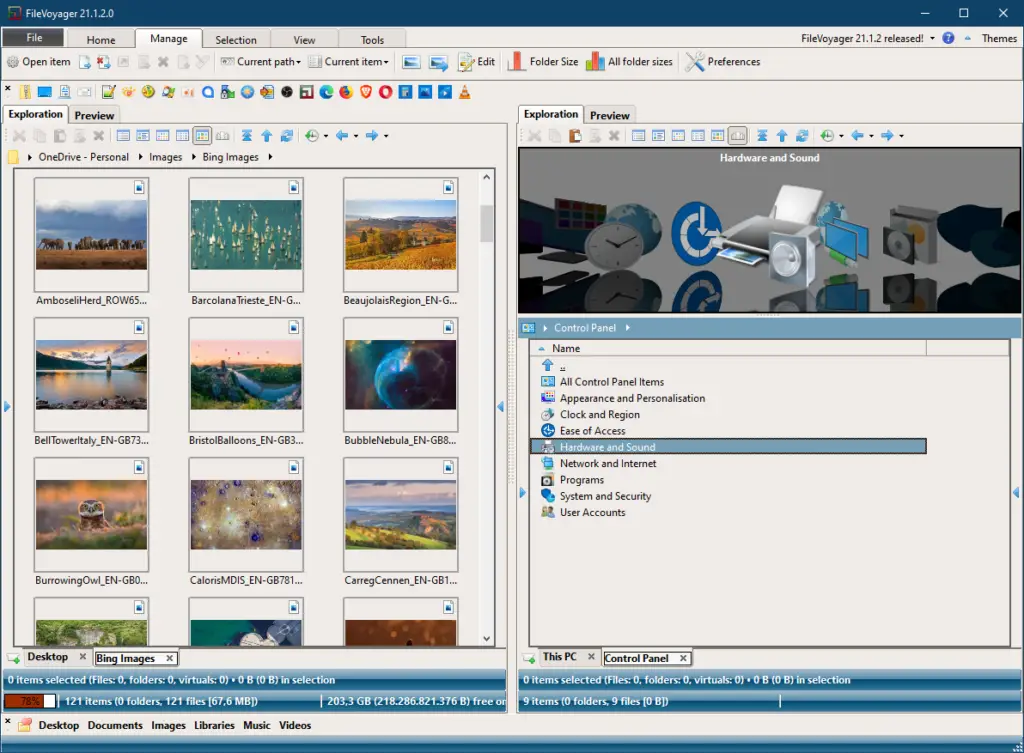 User-Friendly Interface
One of the standout features of FileVoyager is its clean and intuitive interface. The layout is designed to be simple and easy to navigate, making it accessible for users of all levels of expertise. The main window provides a clear view of your file system, with customizable panels and tabs for easy organization and multitasking.
Dual Pane View
FileVoyager offers a dual-pane view, allowing you to see two folders side by side. This feature simplifies file operations such as copying, moving, and comparing files, as you can easily drag and drop items between the panes. It saves you valuable time and effort by eliminating the need to switch between multiple windows or tabs.
Advanced File Operations
With FileVoyager, you have a wide range of file operations at your fingertips. You can perform basic actions like copying, moving, renaming, and deleting files with just a few clicks. Additionally, advanced features like file splitting and merging, file compression and extraction, and file hashing are also available, catering to the needs of power users.
Customization Options
Personalizing your file management experience is essential, and FileVoyager understands that. It offers a variety of customization options, allowing you to tailor the interface to your liking. You can choose from different themes, adjust the layout, and configure shortcuts for quick access to your favorite features. This level of customization ensures that FileVoyager adapts to your workflow seamlessly.
Integrated File Viewer and Editor
No need to rely on external applications for viewing or editing files anymore. FileVoyager comes equipped with a built-in file viewer and editor, supporting a wide range of file formats. Whether you need to view images, play videos, or edit text files, you can do it all within the application, saving you time and eliminating the hassle of switching between different programs.
Enhanced File Search
Searching for files has never been easier. FileVoyager offers an advanced search functionality that allows you to locate files based on various criteria, such as file name, size, date, and content. The search results are displayed in real-time, and you can filter and sort them to find what you're looking for quickly.
Network and Cloud Integration
FileVoyager seamlessly integrates with network drives and cloud storage services, making it easy to access and manage files from different sources. You can connect to FTP and SFTP servers, browse remote folders, and transfer files securely. Additionally, popular cloud storage providers like Dropbox, Google Drive, and OneDrive are also supported, enabling you to sync and manage your cloud files effortlessly.
Download FileVoyager
You can download FileVoyager from its official website.
Conclusion
In conclusion, FileVoyager is a user-friendly and feature-rich file management solution that simplifies the way you handle your files and folders. With its intuitive interface, advanced file operations, customization options, integrated file viewer and editor, enhanced search functionality, and network and cloud integration, FileVoyager provides a comprehensive and efficient solution for all your file management needs. Give FileVoyager a try today and experience the power and convenience of seamless file management.