iTop PDF VIP is an all-in-one PDF tool that lets you play with a PDF file. It includes several tools such as a PDF viewer, editor, converter, etc. Using this single software; you can view, edit, annotate, convert, and even secure your PDFs.
However, iTop PDF VIP is a paid application, and you need to invest money. As you know, we always come to you with a free solution; this time also, you will get iTop PDF VIP totally free.
The firm has hosted a giveaway with the collaboration of gearupwindows and promised to offer 100 activations totally free. That means the first 100 users can use the registration details provided in this post for free. After that, the activation details mentioned in this post will stop working itself. You should also note that the subscription will be active for 3 months. After that, you need to purchase this software license code in order to use it.
iTop PDF for Windows 11 and 10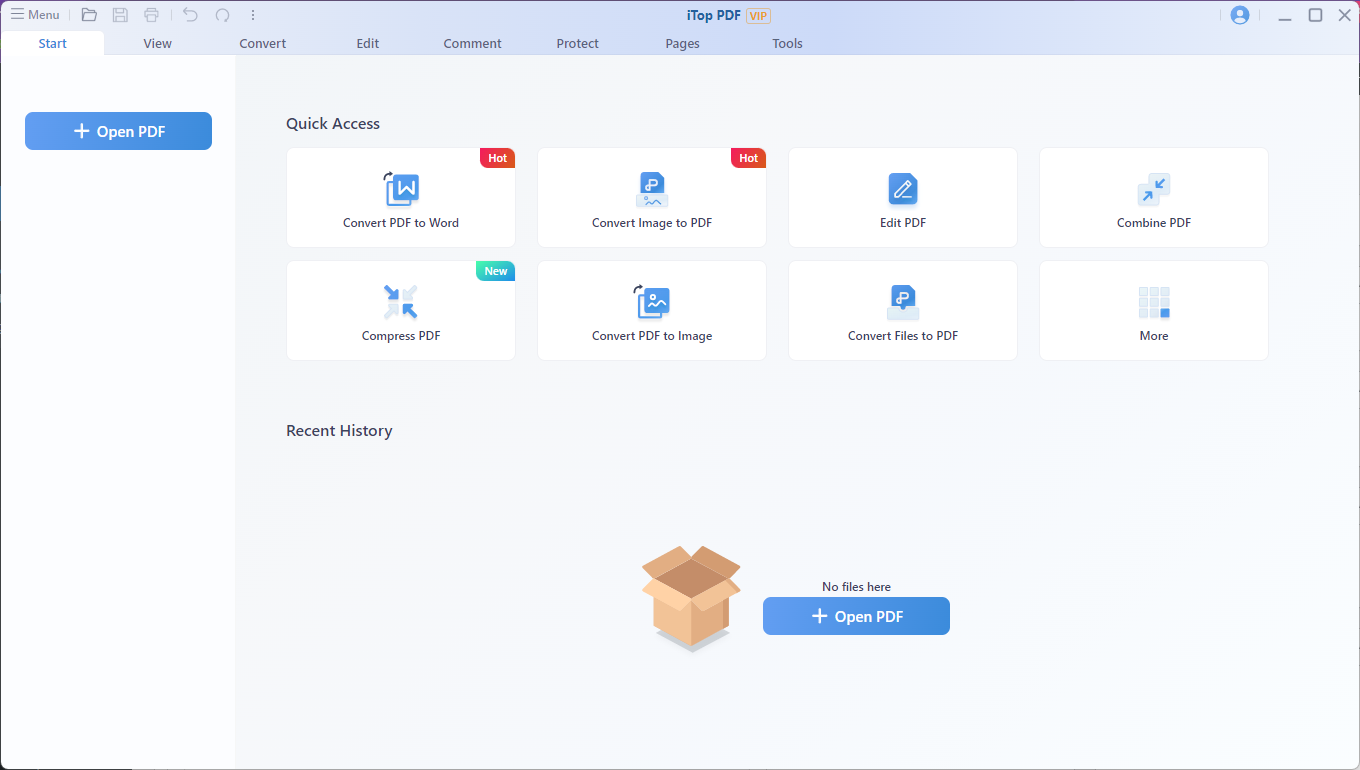 The iTop PDF tool is compatible with Windows 11, 10, 8, and 7. It is an all-in-one PDF tool that lets you edit, view, convert, annotate, etc., with ease.
Using this software, you can edit your PDF without any worries or watermarks. It includes a broad range of editing tools that lets you edit and update your PDF easily. With this intuitive PDF editor, you can modify any PDF content easily. You can edit text, images, and links in your existing PDF. Further, if you wish, you can annotate, draw, highlight, move or remove any objects in your PDF.
iTop PDF lets you convert your PDF to any desired format, such as a Word document. Even you can convert your Word document to a PDF if you need. This software allows you to convert PDF files to images, MS office documents such as word, excel, and PPT in high quality. All Microsoft Office formats can be converted to PDF fastly just by hitting the "Office to PDF" button.
With this software, you to quickly combine multiple PDF pages into a single PDF. Before merging them into one, you can flexibly add, delete and rearrange the pages. It also enables you to split one PDF document into multiple new PDF files. It allows you to easily extract selected pages from the original PDF and get a new file composed of the selected pages.
iTop PDF's compressor allows users to reduce the PDF size without losing its quality. This feature is helpful to those who want to share their PDF files through email or other mediums. All you need to do is upload files and click the "compress." You can see the compression level from "smallest size with good quality" or "medium size with the best quality."
When it comes to protecting PDF Documents, there is no need to search for another tool. iTop PDF offers PDF protection in many ways for private and confidential use. This allows you to encrypt PDF files with a password in case of a data breach. Even you can search and select the text or image in your PDF, then redact them to make the sensitive data invisible. If you sell ebooks in PDF form, you can add a watermark to PDF files to quickly protect valuable copyrighted content.
Free License of iTop PDF VIP
To avail of the free copy of this PDF Editor, download and install iTop PDF from its official website. Then sign in to this application using the following details:-
Email: [email protected]

Password: pd2wdixC
That's it.