In today's digital age, we encounter various types of files and formats on a daily basis. Whether it's photos, videos, audio files, or documents, managing and converting these files can sometimes be a challenge. That's where Konvertor comes to the rescue. Konvertor is a user-friendly software that serves as both a file manager and a multimedia converter. Let's explore the features and benefits of Konvertor and see how it can simplify your file management and conversion tasks.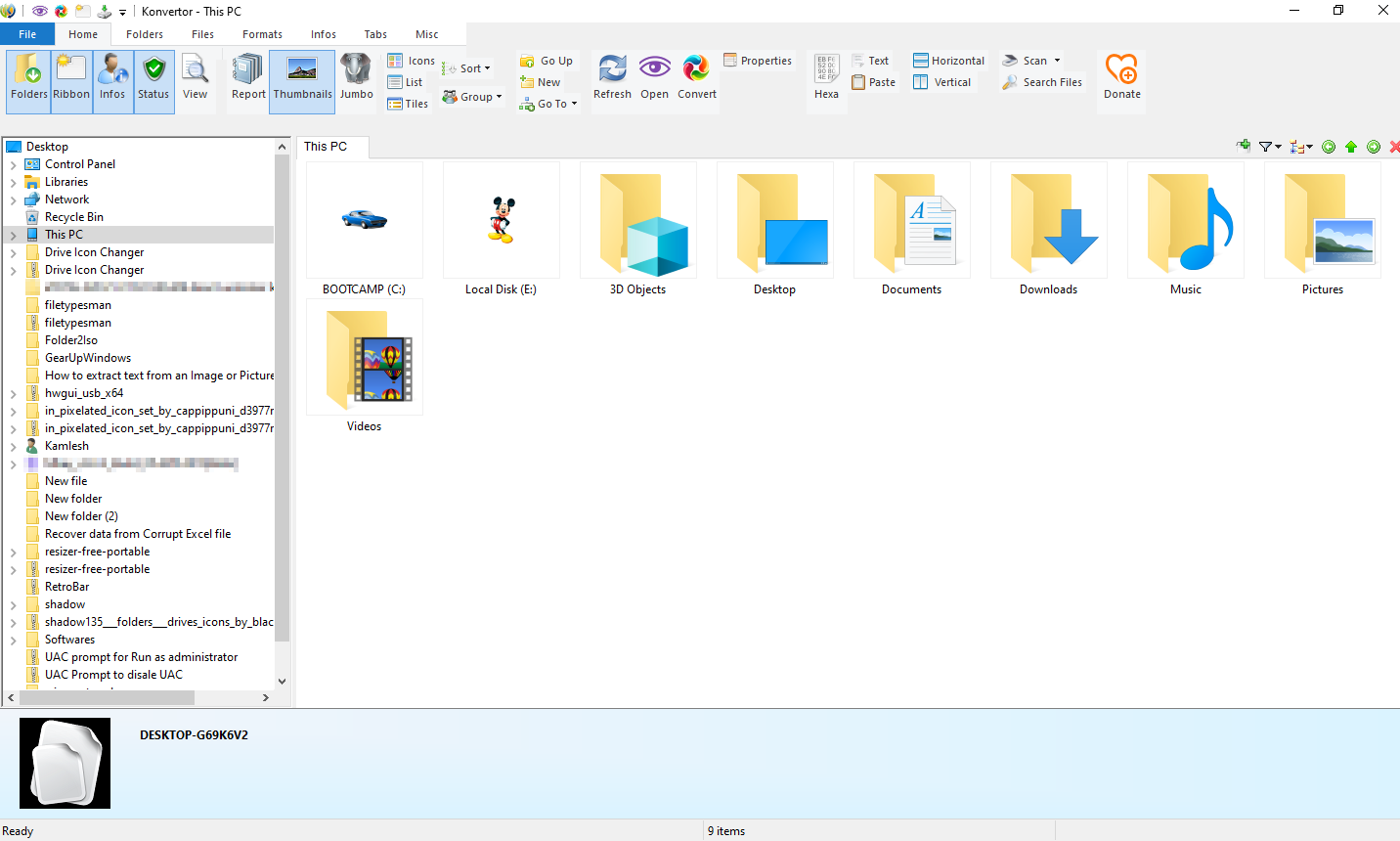 Versatile File Management
Konvertor offers a comprehensive file management solution, allowing you to easily organize, browse, and search through your files. With its intuitive interface, you can navigate through folders, view file details, and perform actions like copy, move, rename, and delete with just a few clicks. Konvertor provides a convenient way to keep your files organized and accessible.
Extensive File Format Support
One of the standout features of Konvertor is its extensive support for over 4,000 file formats. Whether you're dealing with images, videos, audio files, documents, or even archived files, Konvertor has you covered. You can open and view files in their original formats without the need for additional software. This wide compatibility makes Konvertor a versatile tool for handling diverse file types.
Powerful Multimedia Conversion
Konvertor shines when it comes to multimedia conversion. It allows you to convert files between different formats quickly and effortlessly. Whether you need to convert an image to a different file format, extract audio from a video file, or convert documents to PDF, Konvertor provides a seamless conversion process. With support for batch processing, you can save time by converting multiple files simultaneously.
Advanced Features for Efficiency
In addition to file management and conversion, Konvertor offers several advanced features to enhance your workflow. You can create slideshows with your images, edit metadata information of files, generate thumbnails for quick previews, and even apply filters and effects to your multimedia files. These additional tools make Konvertor a versatile and all-in-one solution for your file-related needs.
User-Friendly Interface
Konvertor's user-friendly interface ensures a smooth and intuitive experience. The software is designed with simplicity in mind, making it easy for users of all levels of expertise to navigate and utilize its features. The clean layout and intuitive controls contribute to a hassle-free file management and conversion process.
Download Konvertor
You can download Konvertor from its official website.
Conclusion
Konvertor is a powerful yet user-friendly software that combines file management and multimedia conversion capabilities. With its extensive file format support, advanced features, and intuitive interface, Konvertor simplifies the way you handle and convert various types of files. Whether you're a professional dealing with multimedia content or an individual looking to manage your files efficiently, Konvertor is a valuable tool that streamlines your tasks. Experience the convenience and versatility of Konvertor and take control of your file management and conversion needs today.